I hope everyone had a wonderful Christmas yesterday! I'm still trying to force myself back into productive mode. I COMPLETELY failed today…this blog post is the most productive thing I've done. I wouldn't be in such a rush if I didn't have a few grad school application essays to write and a portfolio to finish putting together before January 7th. Yeps, I decided to apply to grad school. Initially I was only planning on applying to one school I'm really interested in, but I think I may apply to a few more (that luckily have deadlines later in spring, so no rush on those). The more I think about going back to school, the more fond I become of the idea. But we'll see what happens.
This is my Christmas outfit! I never left home yesterday, but it was still nice to look a little festive for the day. I love this sparkly deer sweatshirt, and I'll probably continue wearing it into January and February (it's a deer—not a reindeer—just to make that clear

). I ate a LOT, played Pictionary with my family, and watched approximately seven straight hours of Doctor Who with my sister…and then went back and watched the Christmas special for a second time when it aired again at midnight. I do love Doctor Who. How'd you spend your Christmas?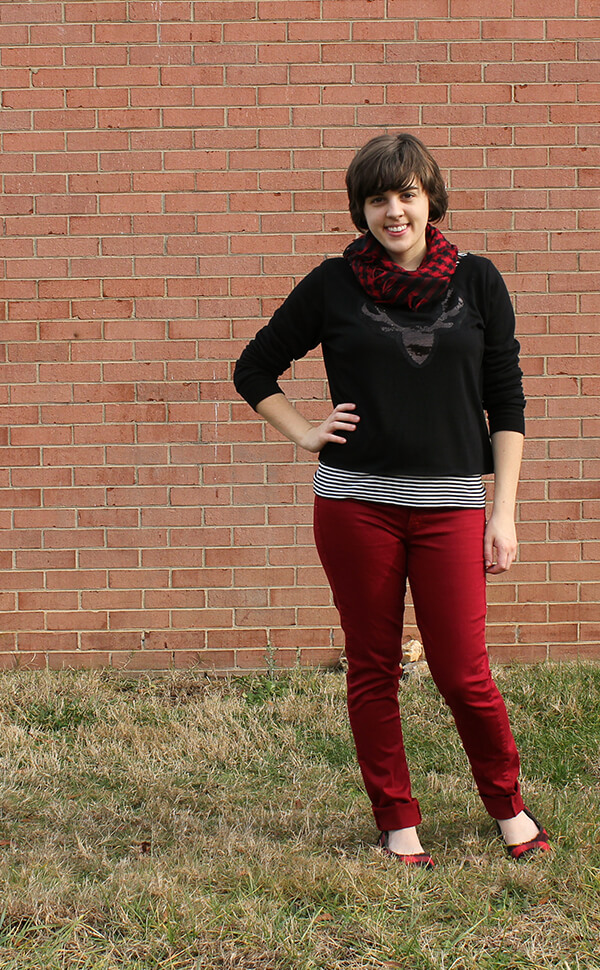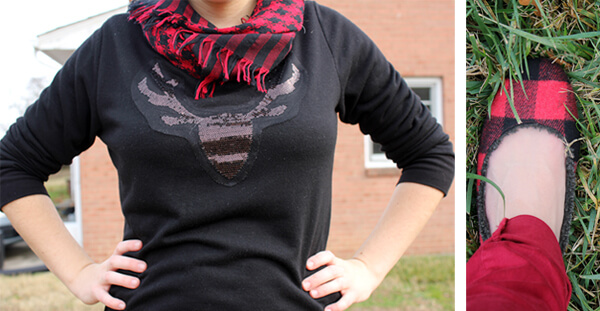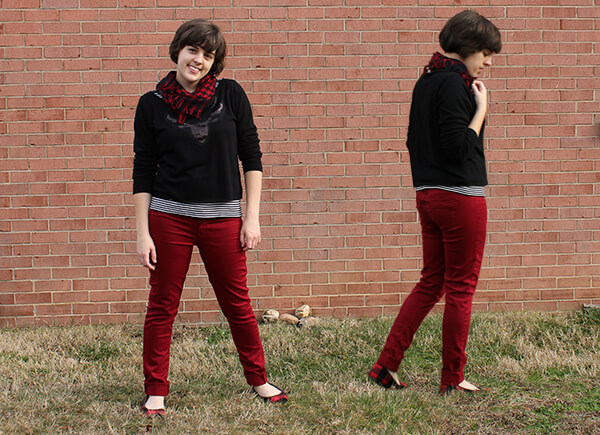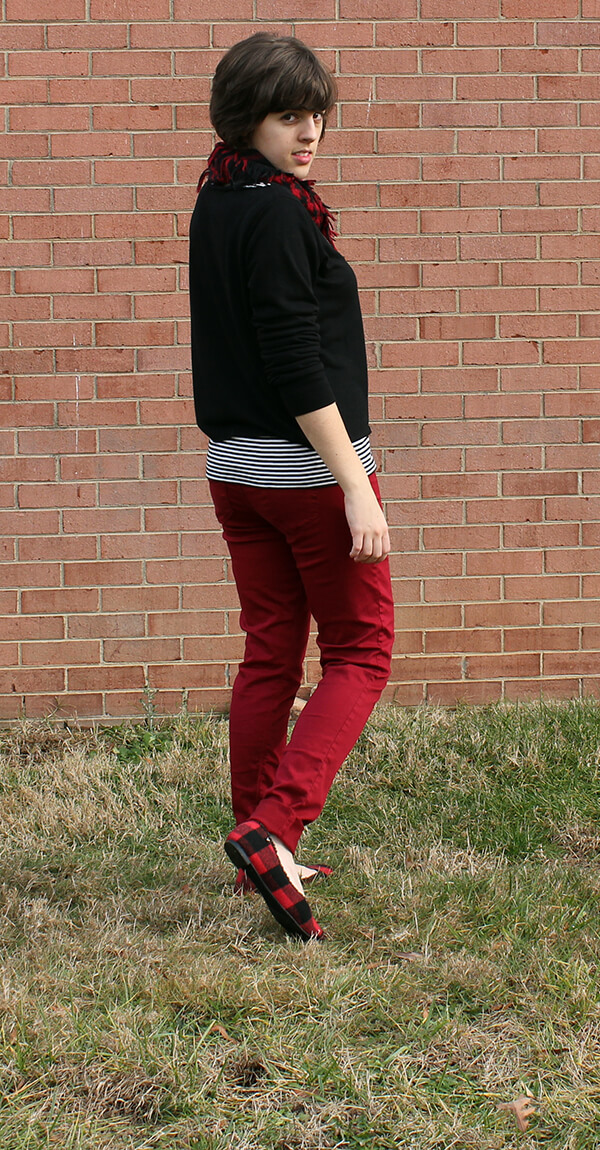 striped tee: secondhand J. Crew
sweatshirt: secondhand Kirra (New with tags from Pacsun)
pants: secondhand Fade to Blue
shoes: secondhand AE
scarf: secondhand