I've been seeing a lot of "buffalo plaid" lately…have you noticed the trend? Buffalo plaid is basically just a large scale gingham, traditionally in red and black and most of the time made of flannel. I personally like it because it's plaid but simpler, so it's easy to pair with other patterns and textures, but it's still bold on it's own. It also just screams COZY! I think it should be a staple in everyone's (men's and women's) fall/winter wardrobe. I guess I don't technically own any buffalo plaid, but I do have a red and black flannel shirt that's pretty close…close enough until I can snag something at a consignment store. I've gathered some of my favorite stylings of this trend here, along with some tips on how to wear it (without looking like a lumberjack)!
1. Add some personality.
Pair it with leather, wear it over your favorite graphic tee. Think about some of your favorite things to wear, and try it with buffalo plaid.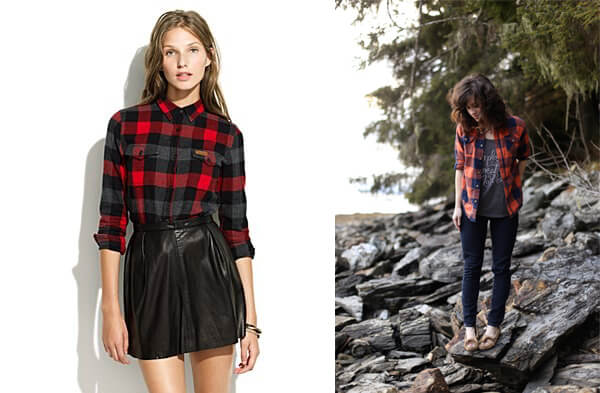 2. Pair it with a pattern.
I LOVE the way buffalo plaid looks with leopard print. Here, it's worn with leopard shoes, but also consider a belt or a scarf. Wearing it with another plaid is an idea I never thought of. Here, J. Crew stylists paired it with a smaller scale plaid, also in red, so the two patterns would compliment each other rather than conflict. It also looks great with simple stripes (what doesn't?). I love the yellow plaid in that bottom picture!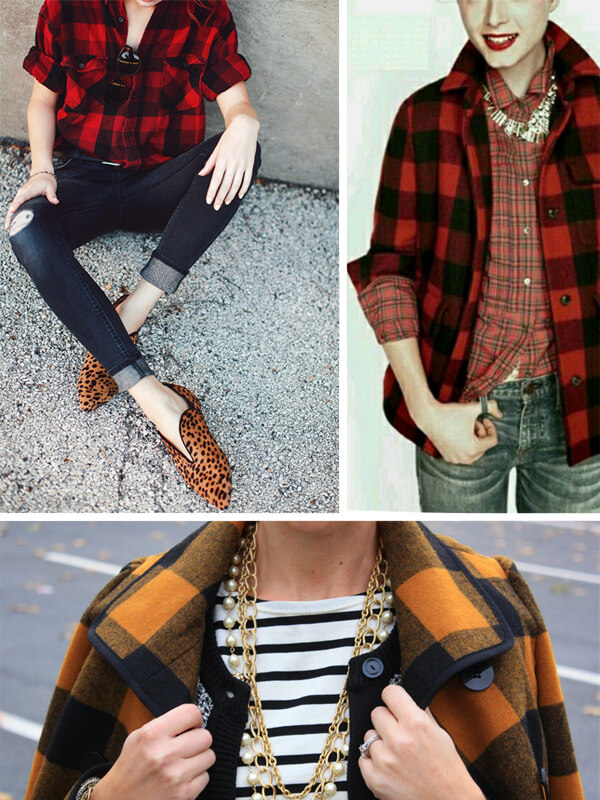 3. Class it up.
Add a sophisticated, classy touch to your buffalo plaid by wearing it with a blazer and some pointed toe heels. Keep classy and casual balanced by wearing it with jeans.
4. Forgo the plaid shirt.
Try going for a skirt instead. Both short and long are lovely. The second outfit is by designer Leandro Dominguez. I discovered this designer just through browsing Pinterest. You should have a look through his present and past season lookbooks – beautiful clothing and great outfit inspiration!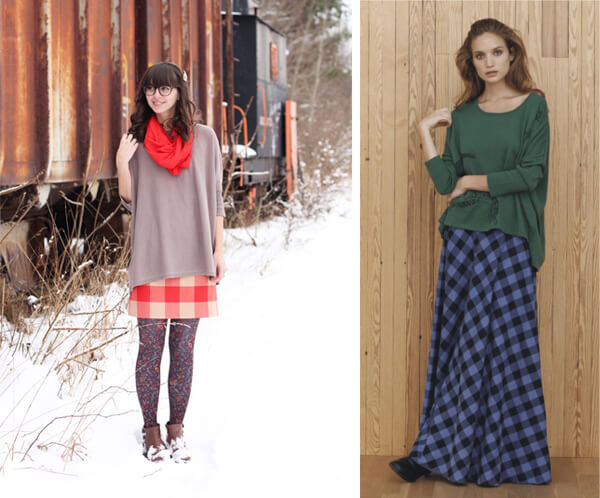 5. Accessorize.
Buffalo plaid accessories add a nice pop to an outfit. Scarves, hats, shoes, purses…plenty of options.