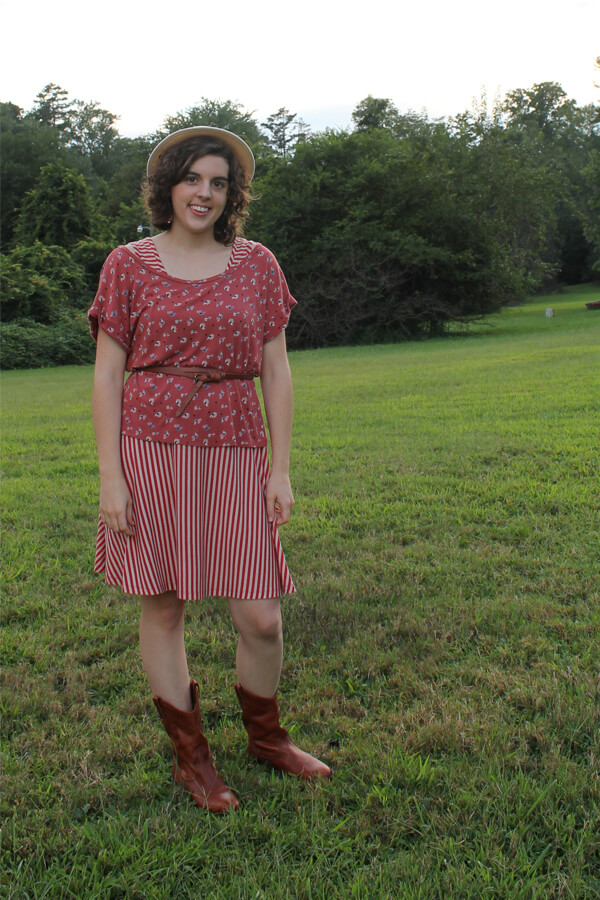 I don't know how I've never noticed that this top and dress work so well together. Well I've finally discovered the combo, and I'm sure this won't be the last time I wear it. I love colors like tomato red, burnt sienna, rust–very autumnal colors. Which is awesome…because autumn is approaching. Excitement!
Also, check out those clouds…beautiful!

I really don't have much to say today, apart from the above comments about my outfit. A lot on my mind, yet not much to say. But sometimes not saying much is nice. I've been doing a lot of "saying" lately, with interviews and such, so today I'll just let my WordPress SEO plugin fuss at me for not having at least 300 words in my post.
Says the introvert.
"How wonderful it is, to be silent with someone." – Kurt Tucholsky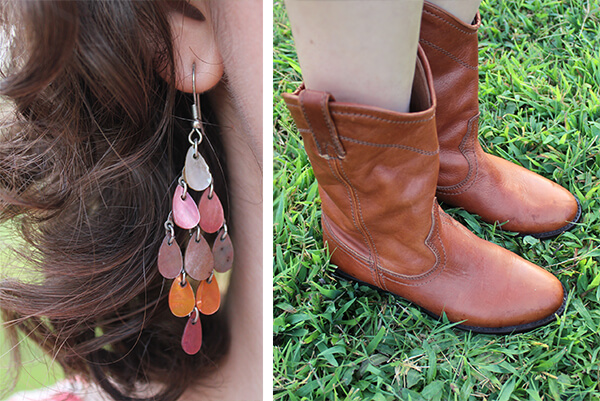 dress: secondhand New Directions
top: secondhand Check & Stripe
boots: secondhand Steve Madden
hat: vintage via Etsy
belt: secondhand
earrings: borrowed from mom