I hope you're having a GOOD FRIDAY! ha…ha.
Spring (weather) is FINALLY here, so of course I had to wear floral to celebrate! This skirt is actually a dress. Ive seen this little trick done before, but I've never really had a dress that it would work with. This one actually has enough volume to it to work. I just folded down the top half (it's sleeveless) under the skirt part. Paired with a striped tee (stripes and floral is a favorite combo of mine), a chambray shirt, and my white chucks, it's the perfect cool spring day outfit.
I hope you have a great Easter weekend! I've got a Cadbury Creme Egg waiting for me. Basically pure sugar…I think my love of them is mostly a nostalgic thing. A single Cadbury Creme Egg is how I celebrated Easter when I was studying abroad in London three years ago, and I've gotten myself one every Easter since.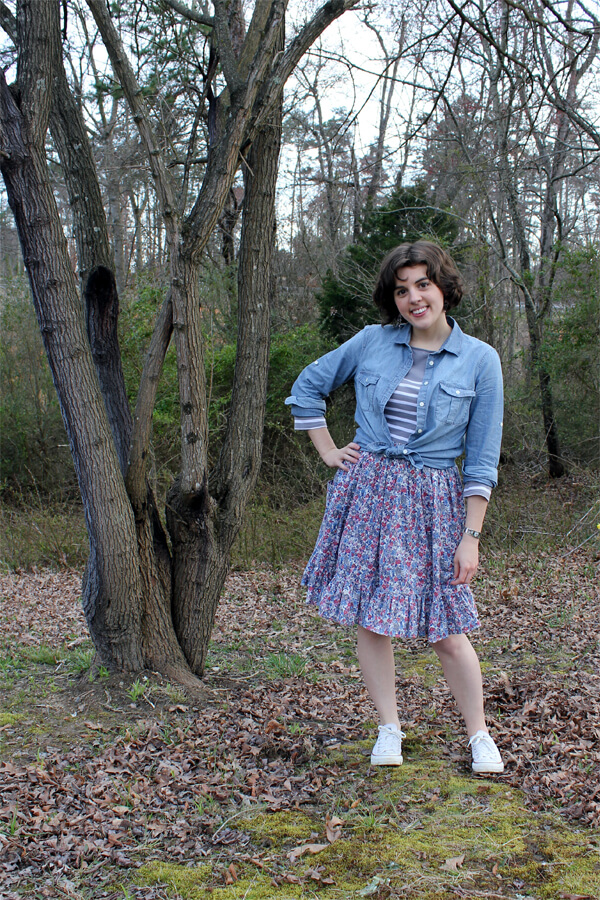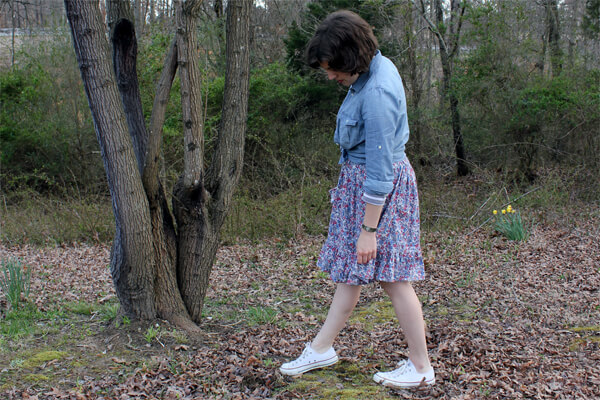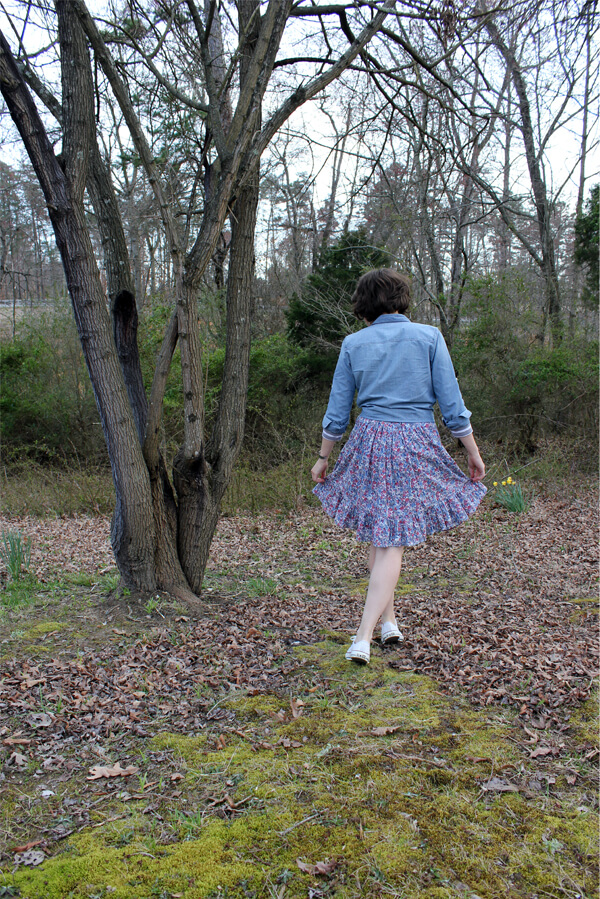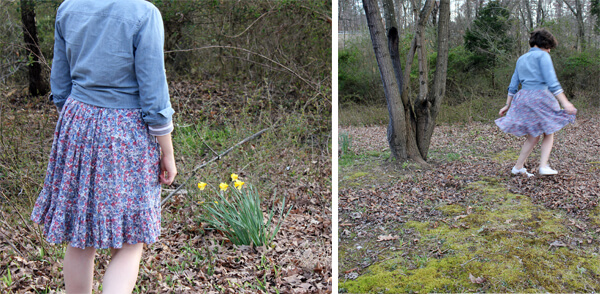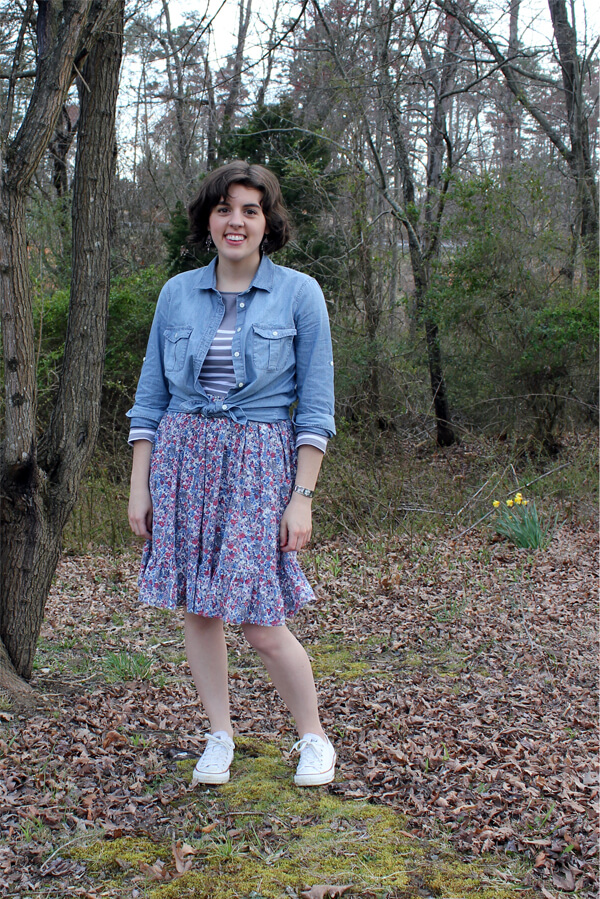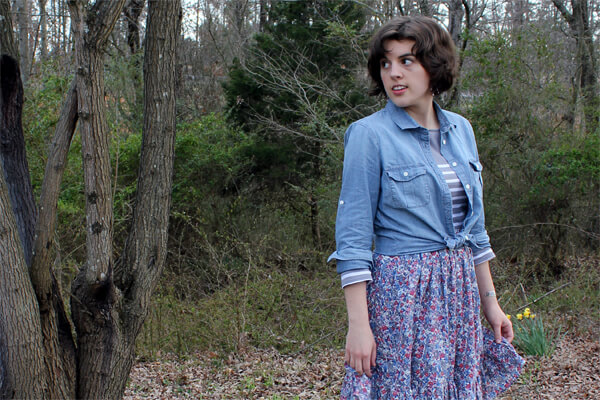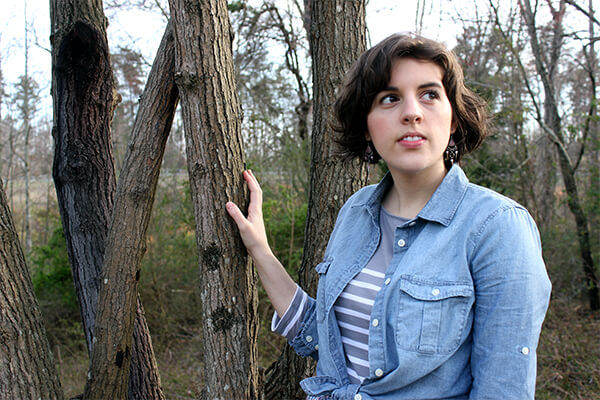 Haha…this is my, "stop distracting me" face. My brother was making faces and thumbs-up gestures at me.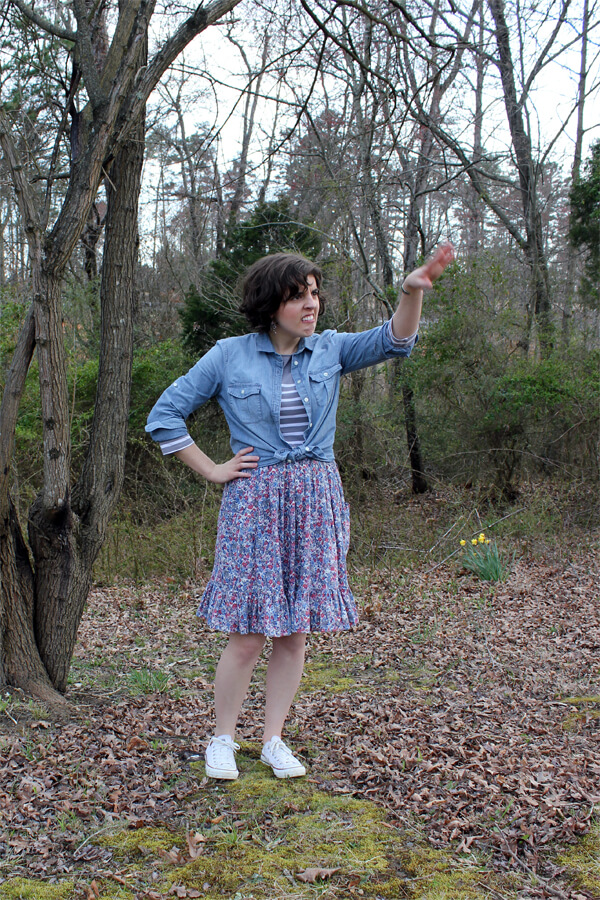 Chambray: J. Crew Factory
Tee: secondhand Old Navy
Dress as skirt: secondhand Delia's
Shoes: secondhand Converse
Bracelet and earrings: secondhand