I braved the 46˚F spring weather, coatless, to take these pictures. Why is it still so cold?!
Do you ever plan an outfit in your head…only to have it totally fail when you actually try it out? I had planned to wear a green sweater with these jeans for a monochromatic look, but I didn't check and see if the greens actually matched before planning it. They were the same value, but not exactly the same hue, to get all artist-y on you. The pants are more yellow, while the sweater was more of a mint.
But I love my bird-print shirt, anyway, and I haven't worn it in a long time. My bird-print shirt and green pants are my attempt to add a glimmer of spring into my life, since the weather is failing to do so.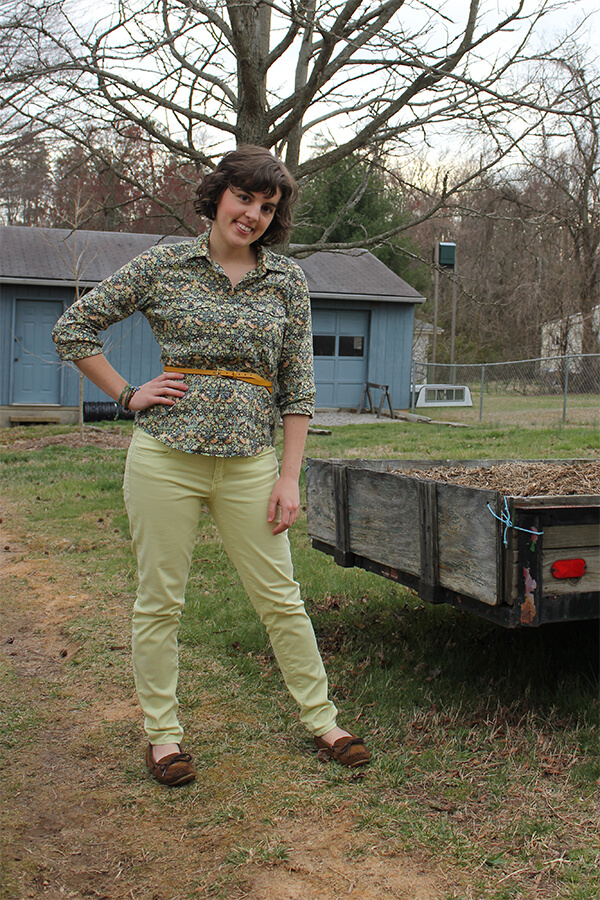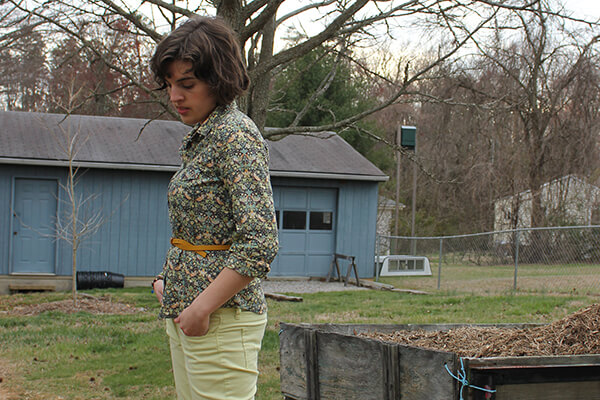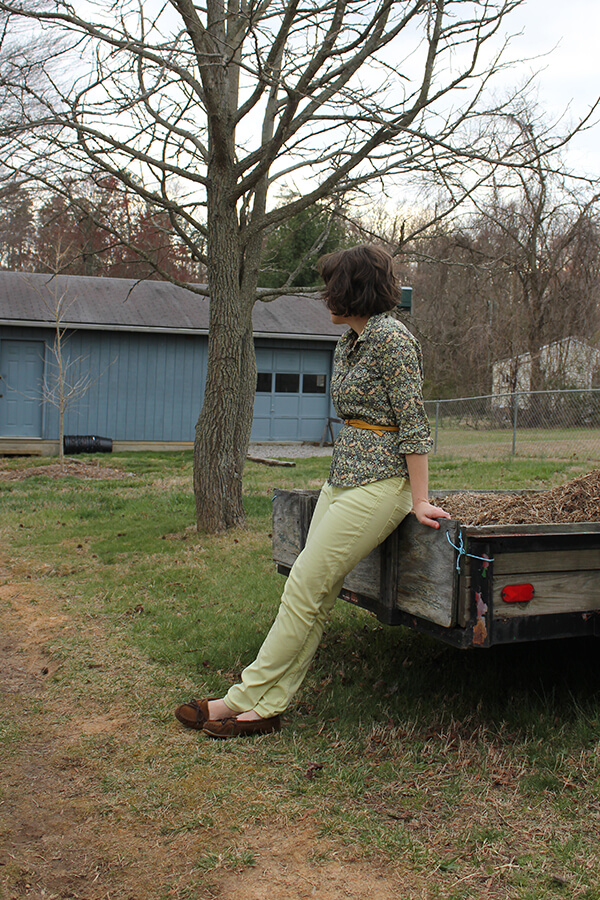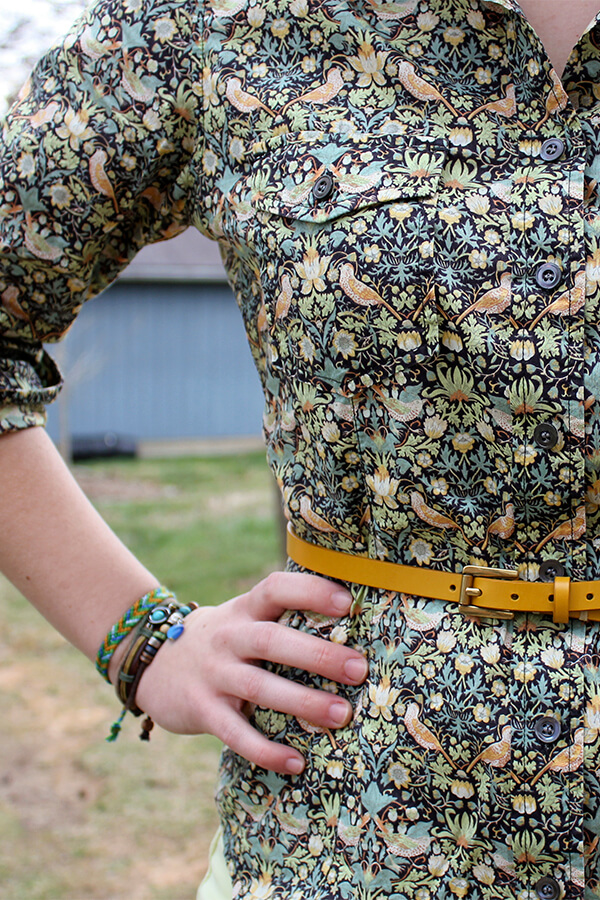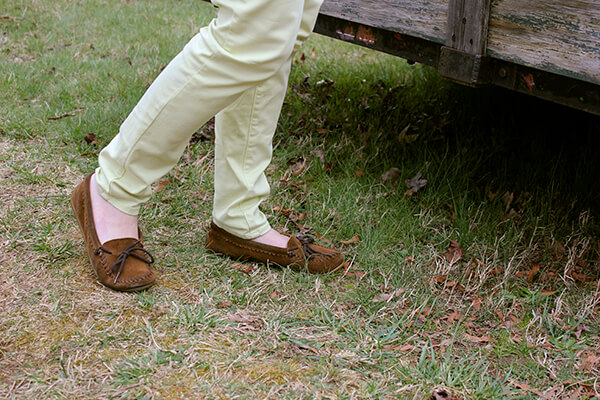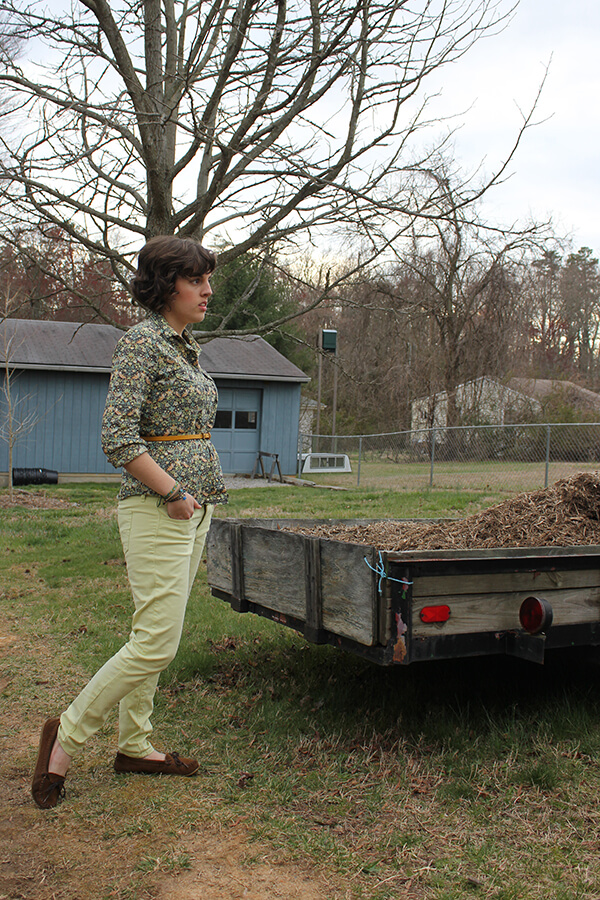 shirt: secondhand J. Crew
pants: secondhand American Eagle Outfitters
belt: Target
shoes: Minnetonka moccasins
bracelets: one is handmade, the other I bought at a market in London