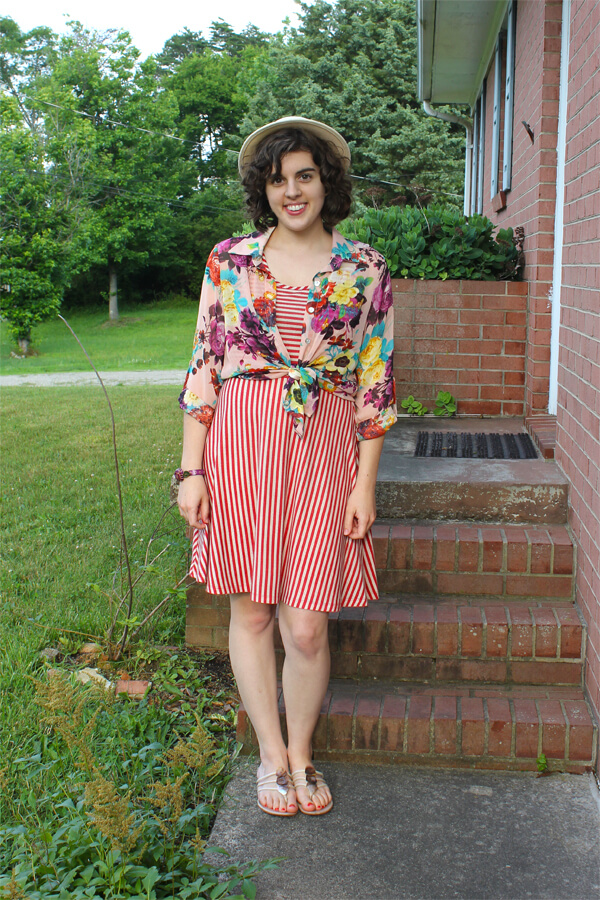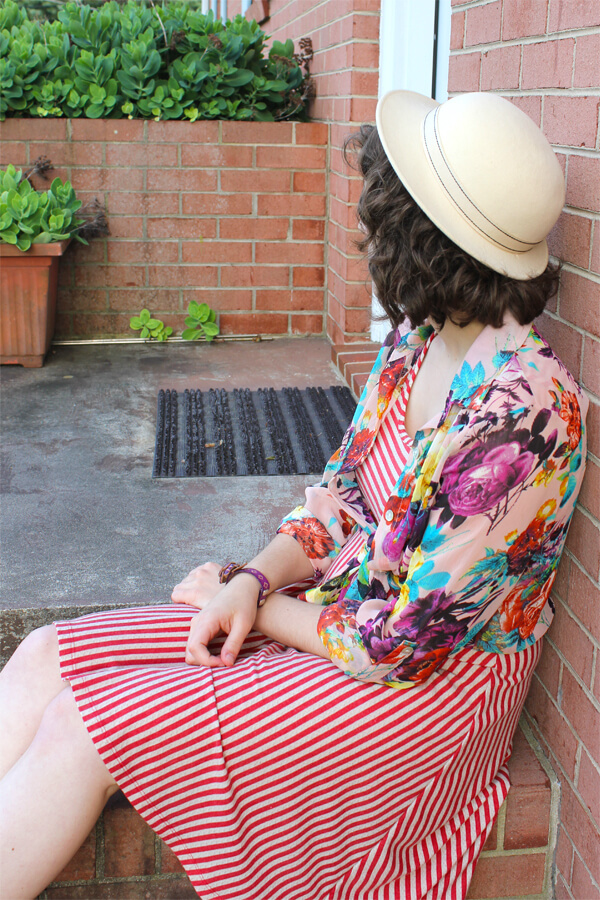 Two items in this outfit I've been anxious to wear for some time and just have yet to incorporate them into an outfit: this top and the hat. I love the bold floral of the top and I knew I wanted to pair it with stripes. It's just SO BOLD I was a little hesitant to finally go for it. I love how it turned out, though. It seems very appropriate for a summer party (I look like some sort of fruity beverage)…I just wore it to work, though. And this hat. I adore it. Enough said.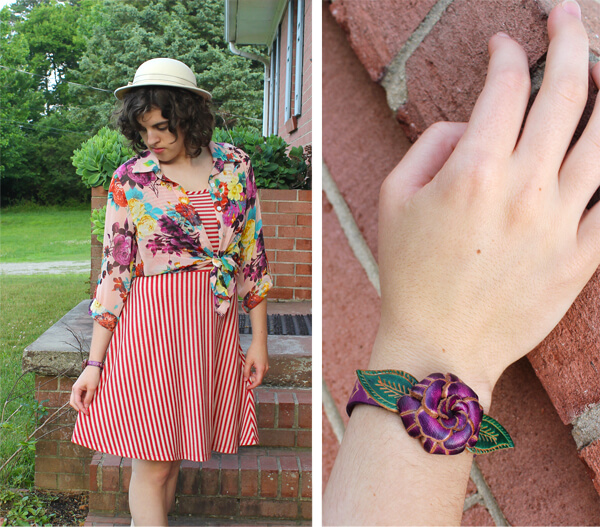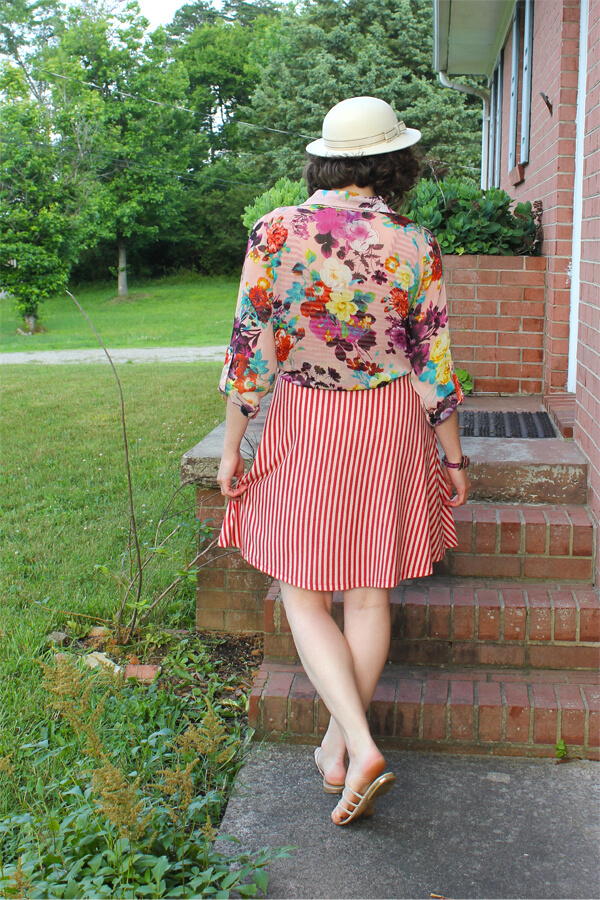 It's funny. This outfit (I wore yesterday) is the total opposite of what I'm wearing today. This outfit is a color explosion, and today I'm wearing black and white. No color.
top: secondhand Living Doll
dress: secondhand New Directions
shoes: secondhand Nine West
hat: vintage via Etsy (Village Vine)
bracelet: Eastern Market, Washington D.C.