I finally wore a black and white outfit…and I won't be doing it again anytime soon.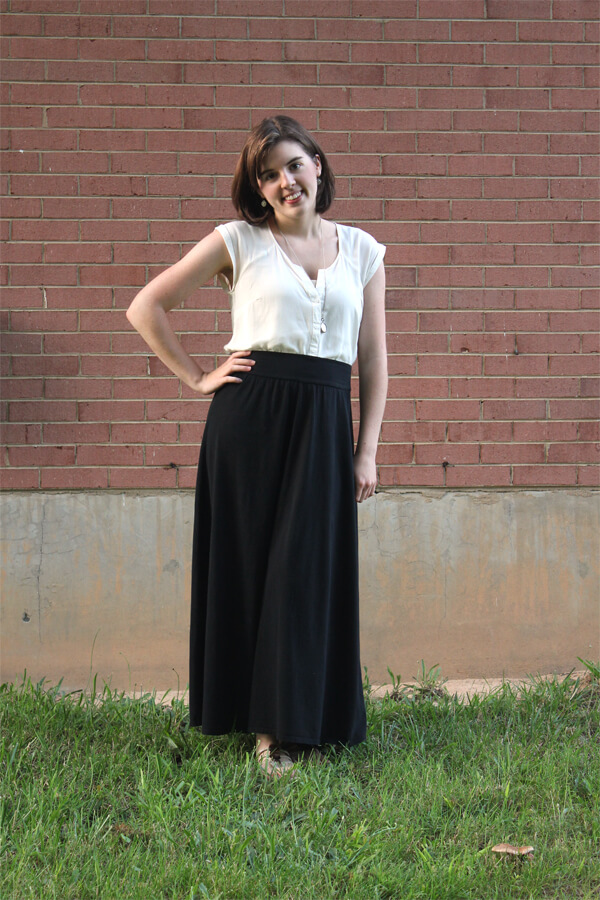 I'm not sure if it was the lighting or the fact that I wasn't wearing any color (probably a combo of the two), but my pictures of this outfit turned out pretty bleh. I looked really washed out and the shadows were terrible. I managed to salvage a few with a bit of Photoshop work, though. I like black and white, but I think I prefer it with color, like in this outfit. And I still like the idea for home decor, in which case I wouldn't actually be wearing it.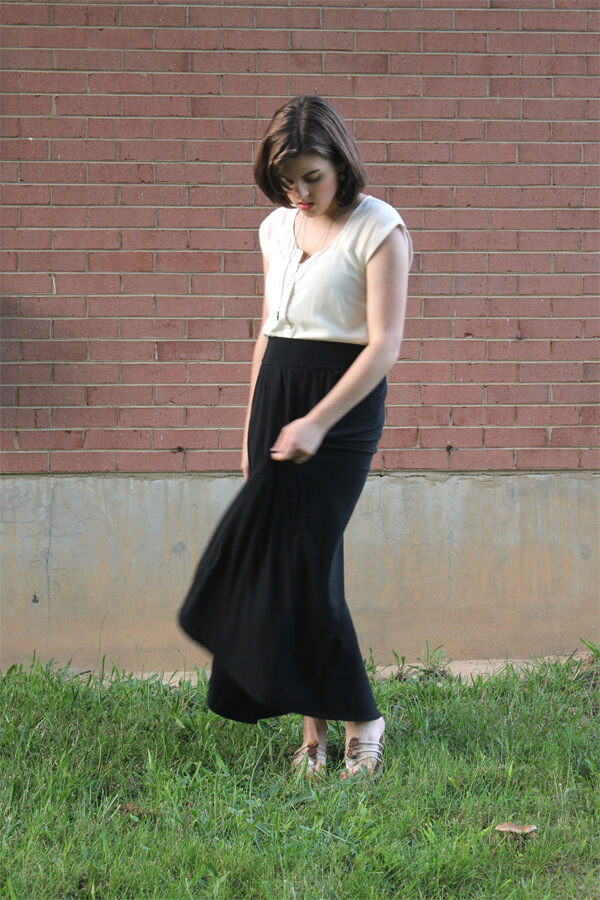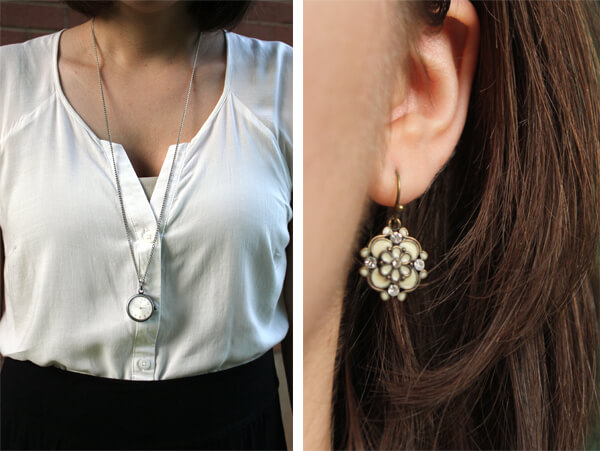 Also take note: I straightened my hair! That's probably another reason I didn't like how these pictures turned out. I love my curls and I think they flatter me more than straight hair does. But it was fun to do something a little different for a day. I haven't straightened my hair for a couple months, so I was curious to see how long it is. I'm excited for it to get about 6+ inches longer than this. I'm at the stage where I'm really temped to chop it all off again…but I must persevere. I'm so anxious to have crazy, long, thick curls!
No curls, no color…there's just no fun in this outfit!

top: secondhand Old Navy
skirt: secondhand New York & Company
necklace watch: The Disney Store (a relic of my childhood)
earrings: secondhand
shoes: secondhand Nine West