This outfit was semi-inspired by this outfit Elizabeth of Delightfully Tacky wore back in October. I love the cute little scarf paired with the stripes, so I figured I'd make use of the scarf I made yesterday.
In other news, my hair is driving me nuts. I have naturally curly hair, but they're very inconsistent curls. The hair in the back will be straight, maybe a bit of a wave, while the hair in the front will be super curly. I'm also starting to notice triangle hair some days. The inconsistency isn't an issue when my hair is long or super (pixie) short, but anywhere in between…it's crazy. I can't wait until it gets longer! I think maybe some shorter layers will help, and I'm considering a spot perm, but I've never even so much as colored my hair, so the though of a perm (or a perm-gone-wrong) freaks me out a bit. I think perhaps I'll just stick with hats…I certainly have enough.
Enough of that rant. Here's my outfit!
See the pieces I'm wearing as featured in other outfits here, here, and here.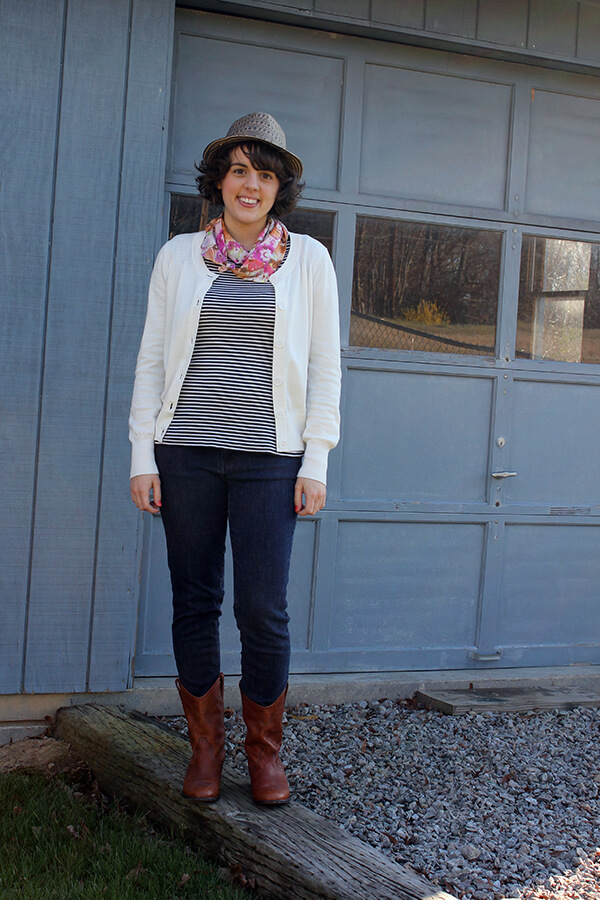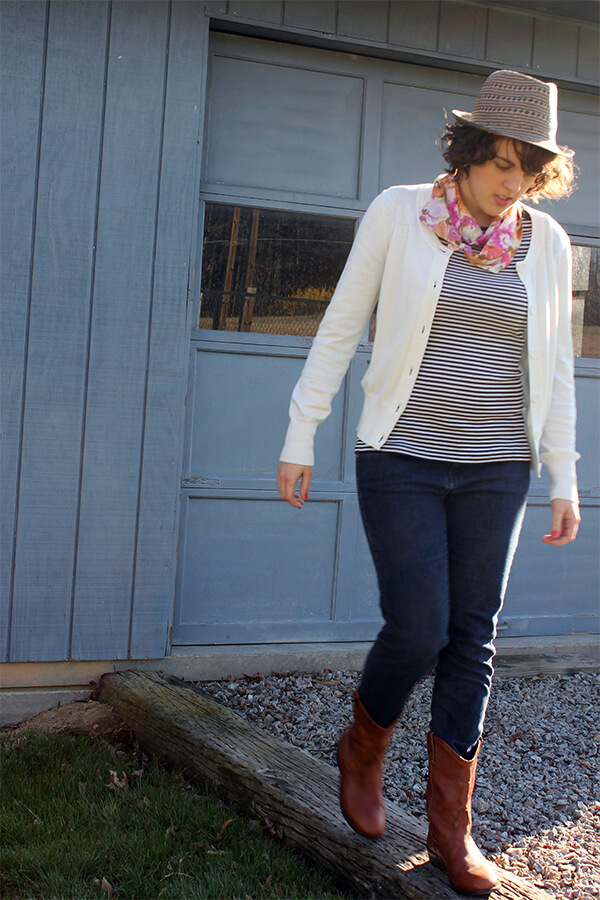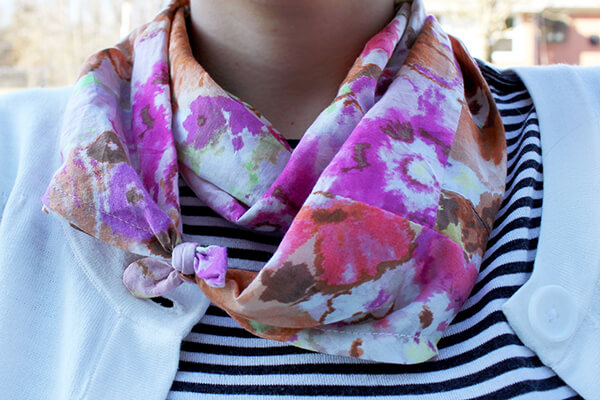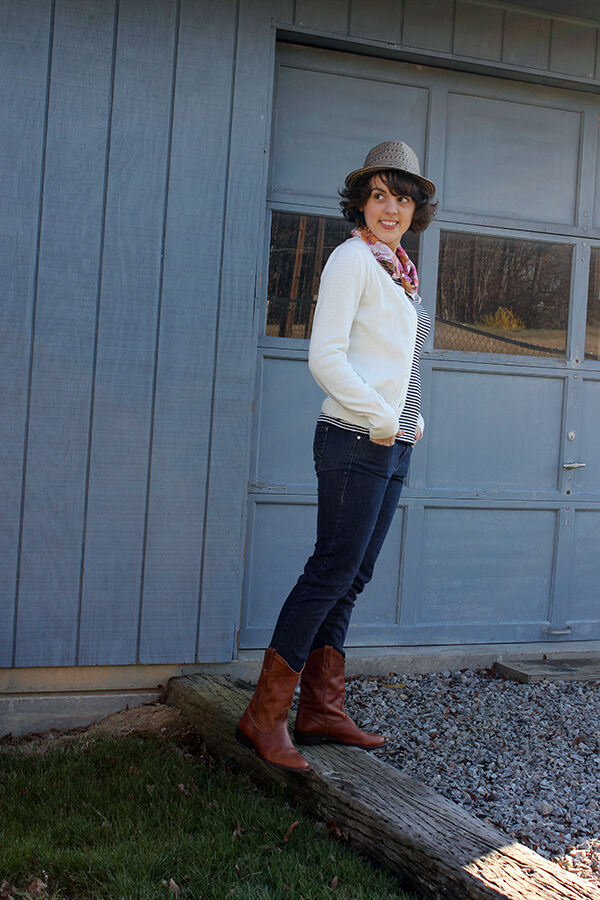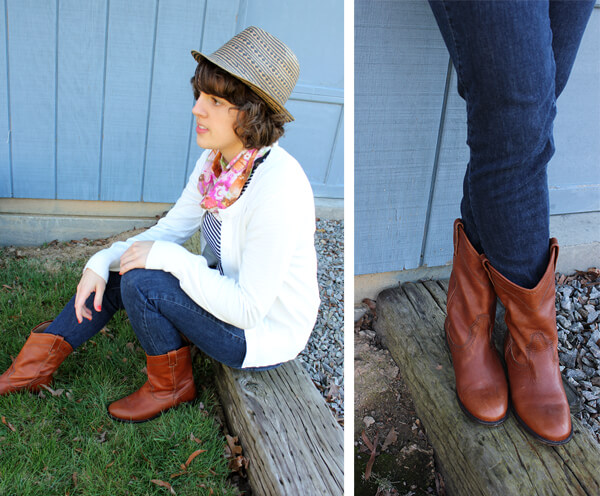 Tee: secondhand J. Crew
Cardigan: secondhand Gap(?)
Jeans: secondhand Level 99
Boots: secondhand Steve Madden
Hat: J. Crew
Scarf: DIY from old shirt
*This post is linked up at Pretty Shiny Sparkly – Bloggers Do B&W Stripes Better