Meet Tara, owner of Born Again Resale & Consignment in Lewiston, Idaho! Tara emphasized one thing I love about consignment stores – she mentions how she helps her shoppers, interacts with their children, gets to know her customers, and even becomes their friends. Most consignment stores I've been too have a really friendly atmosphere, almost like shopping at a friend's house rather than in a business. I think the casual, fun, and friendly atmosphere of secondhand stores is part of what makes them so wonderful. Keep reading to learn more about Tara and her consignment store that caters to the entire family!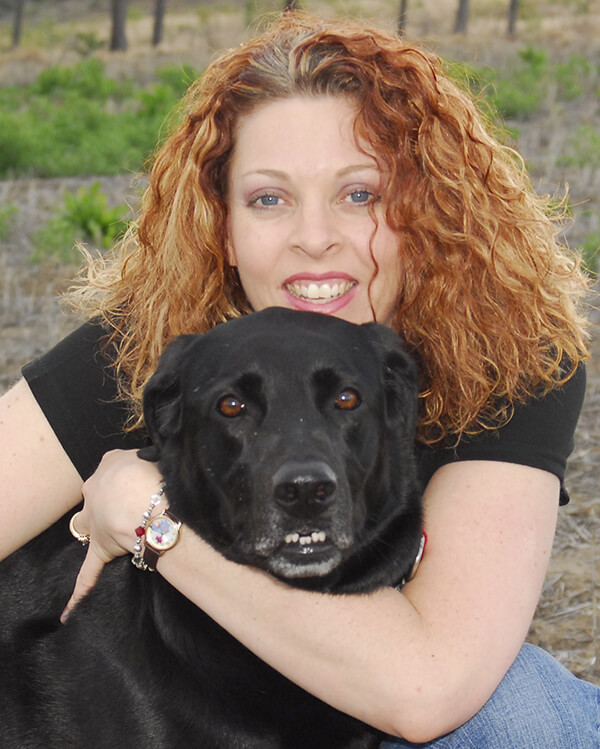 Born Again Resale & Consignment
Address: 538 Thain Rd, Lewiston ID 83501
Founded: 2004
Contact: (208) 746-4178
Website: www.bornagainresale.com
1. Tell us a bit about you. Fun fact?
Before I opened my store I was a surrogate mother twice!
2. Why did you decide to start a consignment store?
I shopped resale & consignment for myself when I was pregnant and for my children. I loved the idea and felt it would be a good match for our family, and something I would be good at.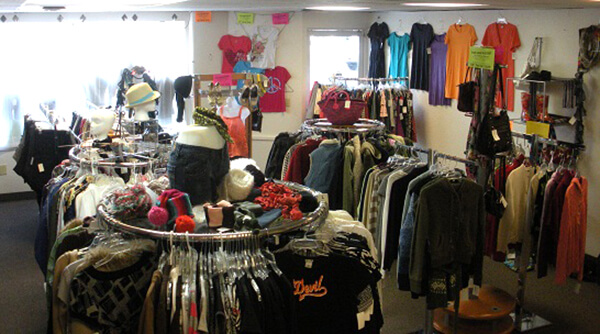 3. What's the best part about your job?
I get to play with toys, hold babies, help women look their best on a budget, help teens find their fairytale-perfect Prom dress…what's not to love?!
4. What types and/or brands of things could a shopper find in your store?
For kids we carry everything from the bargain brands (at an even better bargain than new!), trendy brands like Baby Gap & Gymboree, up to designer brands like Tommy Hilfiger and Lilly Pulitzer. We also carry many new products that cannot be found anywhere else; BabyLegs, RazBaby products, Moby Wraps, Happy Heinys cloth diapers, Preggie Pops & Drops, Teethifiers, and many locally handmade products.

For teens and women, we have basic brands to fit any budget, plus department store brands like Roxy, trendy brands like American Eagle and Hollister, plus all the great jeans brands like Rock Revival, Miss Me, Lucky, Silvers, and 7 for all Mankind.

Also, we have just received a large inventory of tuxedos for every guy in the family from 6 months up to a men's 6X!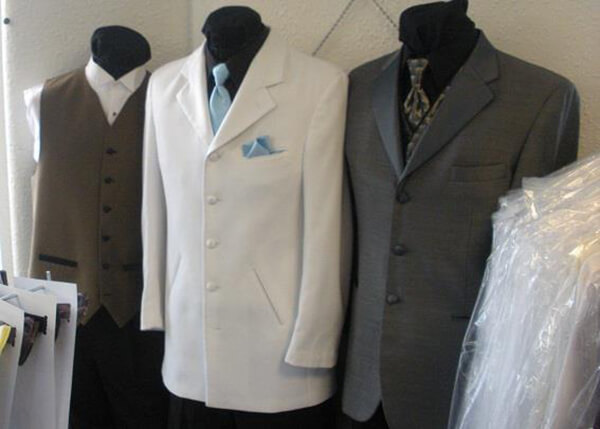 5. To give readers a better idea of what great things they can find, what is one (or some) of your favorite pieces in your store right now?
We have some absolutely gorgeous sundresses in right now from JCrew, and I love that we have a great selection of hoodies year round from American Eagle, Abercrombie and Hollister. For kids, my faves at the moment are a rolling wood cart by Haba, a kid-size library cart from The Community, and lots of oh-so-cute summer outfits for both boys and girls.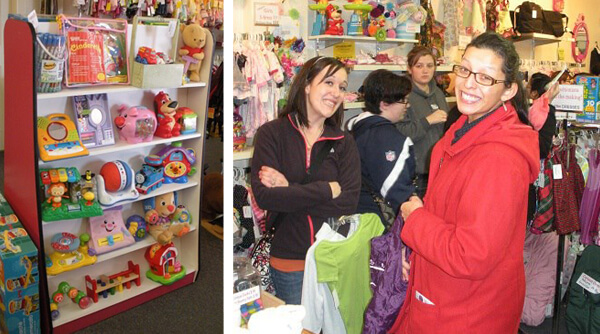 6. What is one thing that sets your store apart from the rest/makes it unique?
We are involved in many community events like Holiday Heroes (raises money for local food bank) and round-ups for other local charities (round your purchase up to the next dollar, difference goes to charity). The most common feedback we hear from our customers and consignors is that we are friendly, clean, organized, and only accept high quality items.
7. What's the best part about being in the location (city/state) your store is in?
Being from San Diego, I absolutely LOVE living in a small town. It gives me the opportunity to really get to know people and interact with them on many levels, not just in my capacity as a store owner. My customers are also friends who I see at church, local charity events, at the grocery store and out to dinner!
8. Quick! You have one minute to convince someone why they should start shopping secondhand…go!
Why spend more? We have everything you'd find in your favorite brand stores at a fraction of the cost! For the price of a single pair of jeans at a mall store, you can buy a whole outfit at Born Again with items you can mix and match for even more fun. Plus, every time you buy a preloved item instead of new, you save the earth from the production and transportation pollution that new item puts out. Shopping preloved and shopping local just makes sense; for your wardrobe, for your budget, for the earth!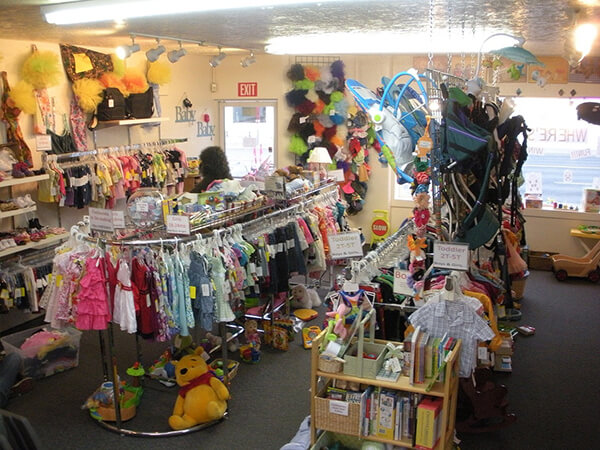 9. Do you have a website, Facebook page, Twitter, or blog where readers can learn more or stay informed about events, sales, etc.?
www.bornagainresale.com – current happenings in the store, how-to's for selling and consigning with us

#/bornagainresale – always contests & events going on, get involved, win free stuff, see all the new inventory coming in!

pinterest.com/bornagainresale – who we are, what we do, fashion tips, skin care & makeup hints, ideas for organizing your wardrobe, plus a "Wish List" board for you to post those dream items you hope to find

bornagainresale.blogspot.com – stuff you've always wanted to know, fun facts, current events and more!
10. Any last comments?
YOU are our most important priority! We are about customer service and bringing you what you want in an environment that is fun, relaxing, and easy to shop, with the confidence that comes from knowing that every item has been carefully examined, checked and rechecked so only the most fabulous items are waiting for you to discover!
Thanks Tara!
If you'd like to offer some input on locations (cities/states) I should cover in the future or if you are a resale store owner and would like your shop featured, please let me know in the comments.