This week's Secondhand Shopping Guide interview is with Debbie, owner of Revente, a consignment shop in South Carolina. My mom has actually known Debbie through NARTS for many years now, so I'm excited to be spotlighting a familiar name. I really enjoyed looking through the photos on Revente's Facebook page (this picture/quote is funny…and so true!), so now I need an excuse to travel to South Carolina!

Read on to learn more about this store.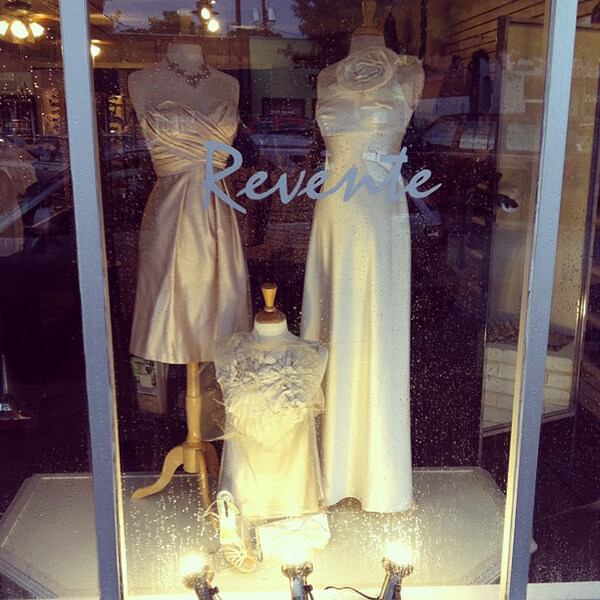 Revente
Boutique & designer labels at resale prices!
Address: 737 Saluda Ave, Columbia, SC 29205
Founded: 1992
Contact: (803) 256-3076
Website: www.shoprevente.com
1. Tell us a bit about you. Fun fact?
I worked in "regular retail" from 1972-1992.
2. Why did you decide to start a consignment store?
I did not want to own my inventory and saw the way retail was headed.
3. What's the best part about your job?
It keeps me young!
4. What types and/or brands of things could a shopper find in your store?
Ann Taylor – Louis Vuitton on consignment, new accessories & jewelry from NYC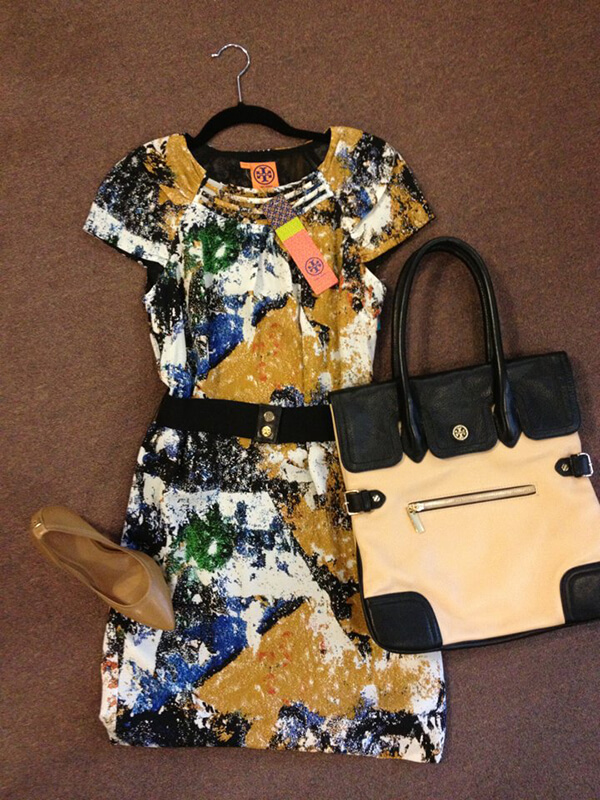 5. To give readers a better idea of what great things they can find, what is one (or some) of your favorite pieces in your store right now?
St John Couture Chanel style jacket
6. What is one thing that sets your store apart from the rest/makes it unique?
Longevity – opened in 1992, and customer service.
7. What's the best part about being in the location (city/state) your store is in?
Oldest shopping village in town – Five Points, just a few blocks from USC
8. Quick! You have one minute to convince someone why they should start shopping secondhand…go!
Do you have any idea how much this originally retailed for????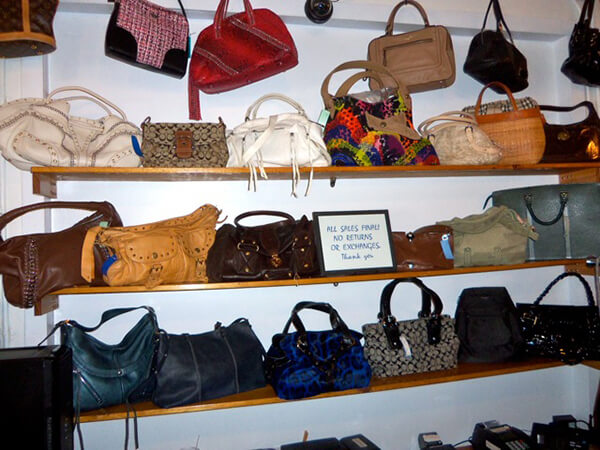 9. Do you have a website, Facebook page, Twitter, or blog where readers can learn more or stay informed about events, sales, etc.?
Website: www.shoprevente.com
Facebook: #/revente
Twitter: @msrevente
Pinterest: http://pinterest.com/msrevente
10. Any last comments?
Resale Beats Retail!
Thanks Debbie!
If you'd like to offer some input on locations (cities/states) I should cover in the future or if you are a resale store owner, please let me know in the comments or go enter your location in this poll .