I saw someone else wearing a similar outfit a few months ago and I loved it, so I jotted a note to myself because I knew I could recreate it. I was happy that today was actually warn enough for me to expose my ankles, though the wind made it a bit chilly (and is also the reason my slightly damp hair looks crazy in these photos).
See how I styled this sweater last time right here.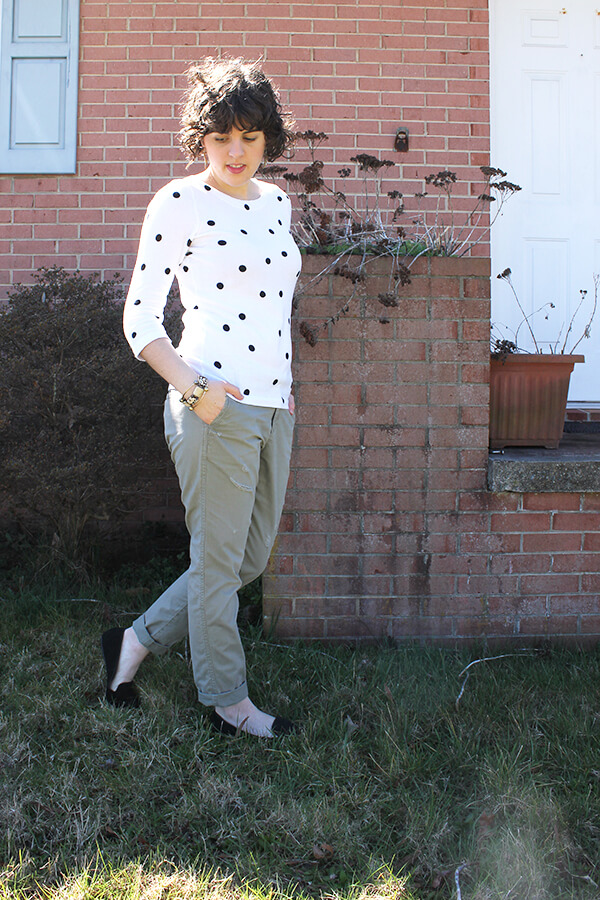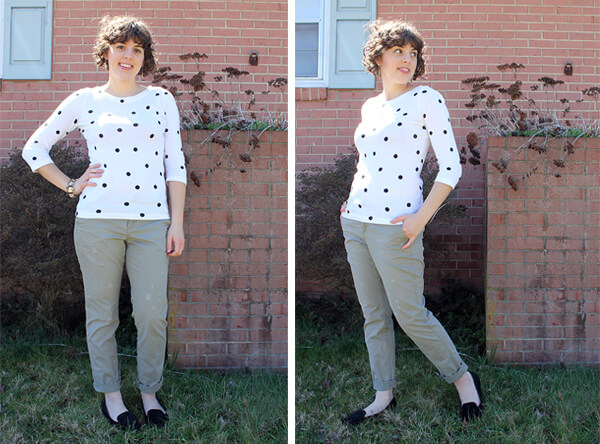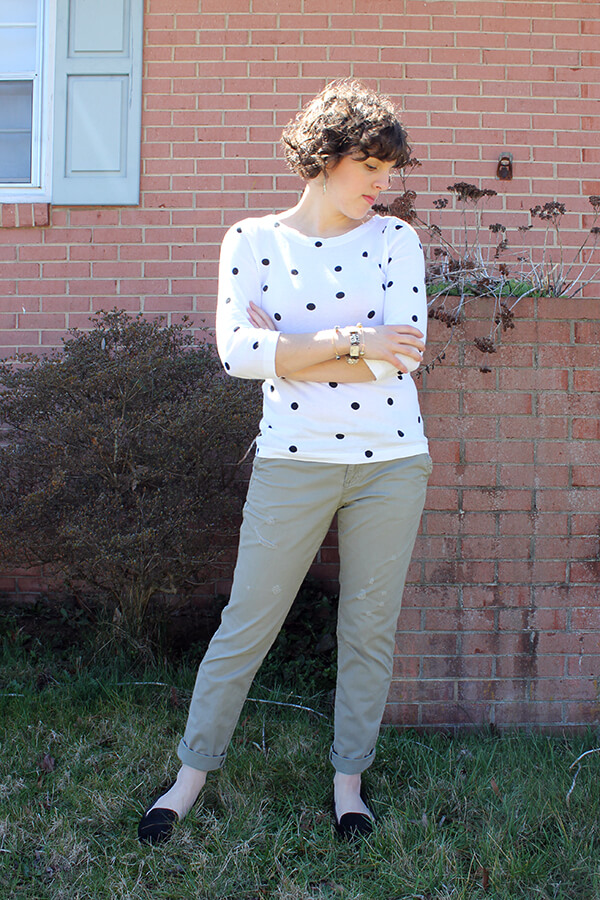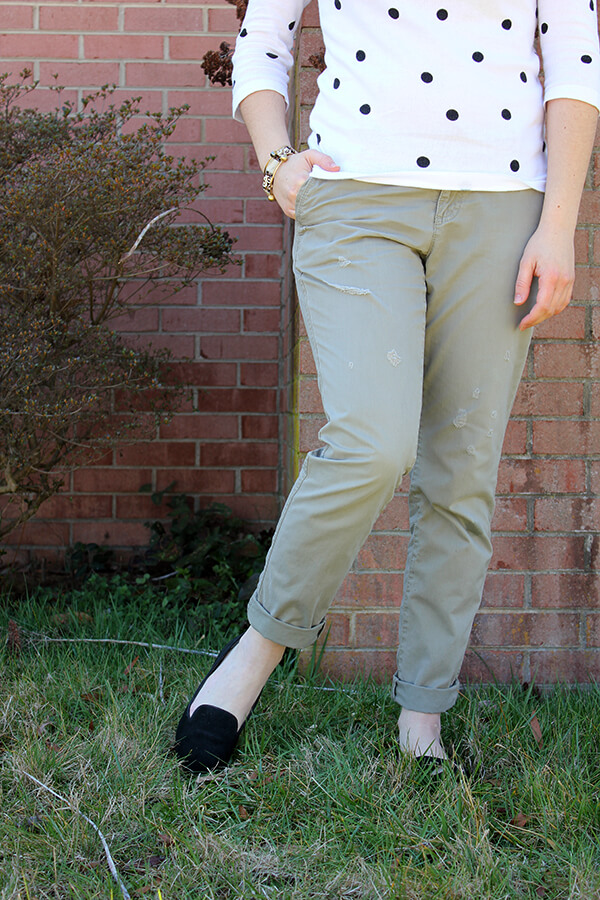 Yup, I walk that fast in real life.

top: secondhand J. Crew
pants: secondhand Loft
shoes: Crown Vintage via DSW
bone bracelet: (fair trade) Original Good
gold bracelelts: free gift from a conference
earrings: secondhand