I took these pictures just in time because it's pouring outside now. I think it was supposed to be snow, but it ended up being too warm (hooray!).
This skirt and this gingham shirt are both such versatile pieces. They're neutral colors (gray), and the patterns are subtle/simple enough to where I'm willing to mix them with pretty much any other pattern, including each other (and the zebra shoes).
See how I've worn this skirt in the past here and here. See how I've worn this shirt here. AND get some purple inspiration here.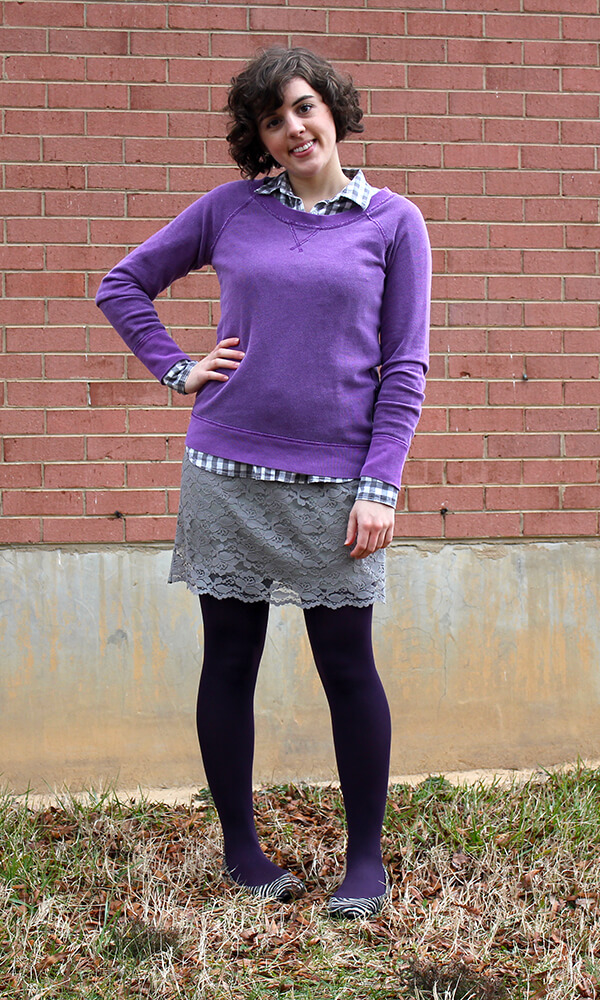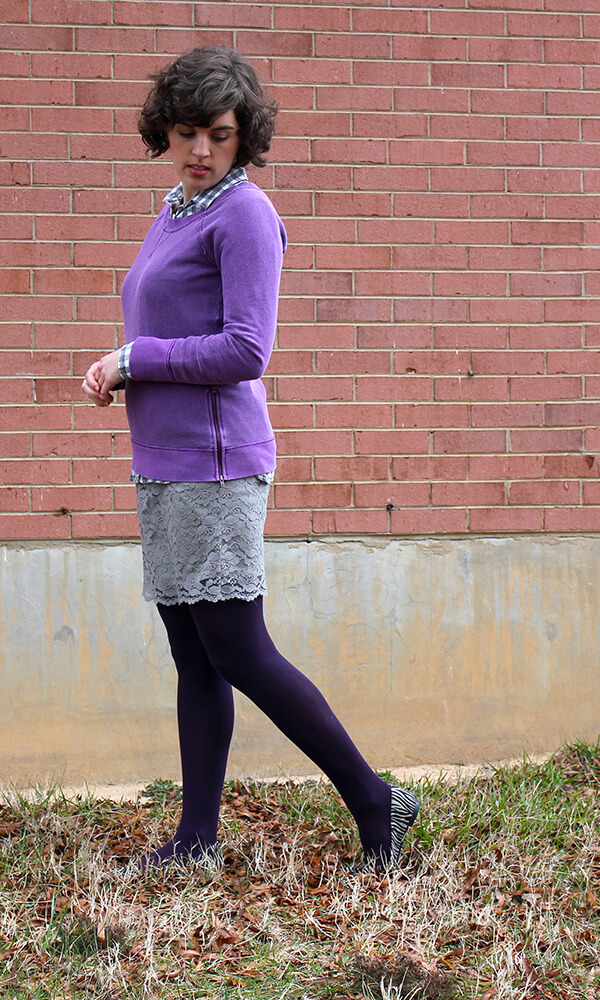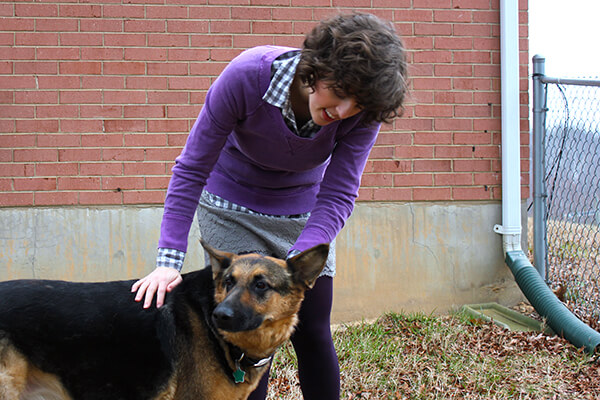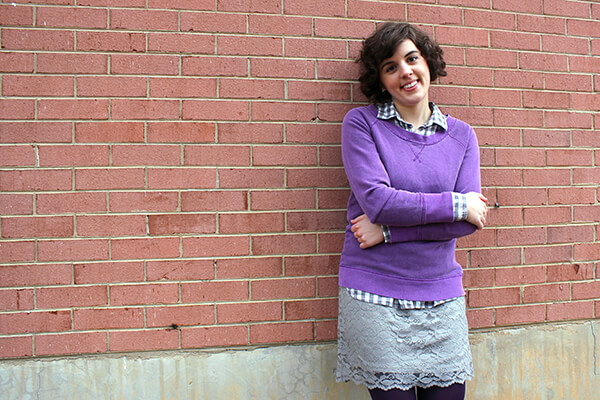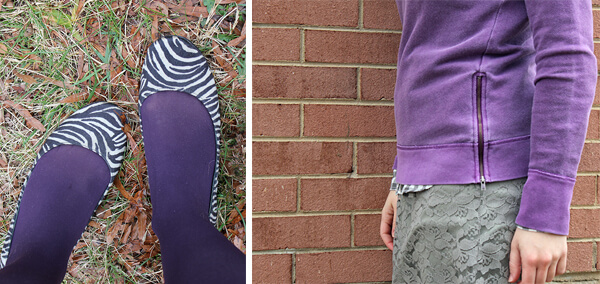 sweatshirt: secondhand J. Crew
shirt: secondhand Gap
skirt: secondhand xhilaration
tights: secondhand
shoes: secondhand American Eagle Outfitters
flower post earrings you can't see: secondhand J. Crew