Meet Honey Bump Maternity in Layton, Utah! This is the fourth interview in the Secondhand Shopping Guide series. I interviewed Nicole, who introduced me to her unique store catering specifically to new and expectant mothers. When she herself struggled to find cute and affordable maternity wear, she decided it was time to open her own store. Read on to find out more about this awesome resale boutique!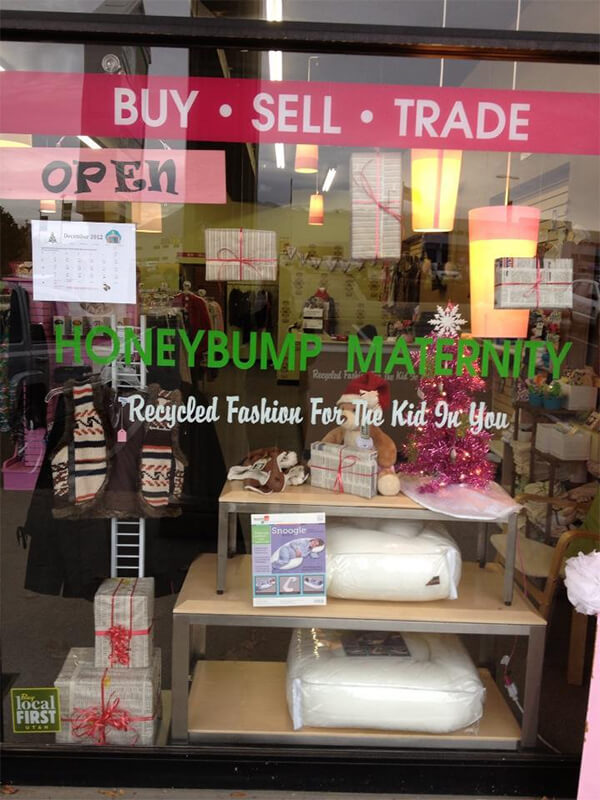 Honey Bump Maternity
Recycled fashion for the kid in you!
Address: 1155 N. Main St. #4, Layton, UT 84041
Founded: 2010
Contact: (801) 444-0900
Website: www.honeybumpmaternity.com

1. Tell us a bit about you. Fun fact?
I'm a crazy second hand shopper. Few things excite me more than finding a great bargain!
2. Why did you decide to start a consignment store?
I had always wanted to own a second hand shop since I was 17. It was only during my last pregnancy that a light bulb went off in my head…a resale maternity and nursing boutique… Really…YES!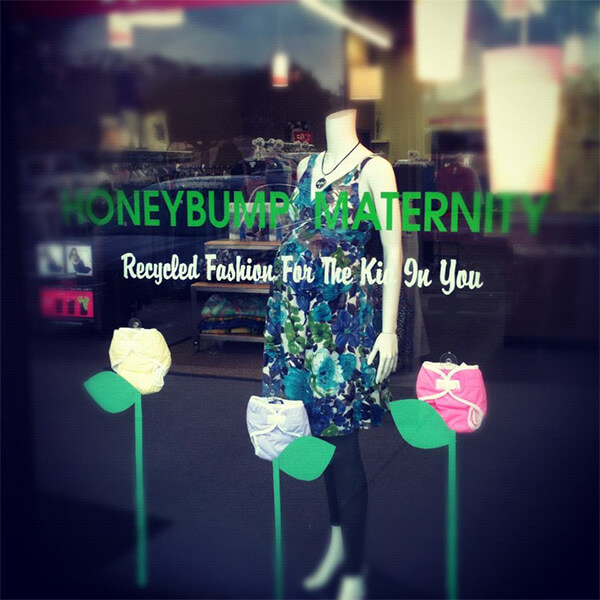 3. What's the best part about your job?
I struggled with myself about returning to work after I had my baby. I could not leave him… Now I never have to. Aside from that, I love to hear the delight from customers who realize what a great little business we are. Not only the merchandise and prices, but the support we provide during pregnancy into breastfeeding and classes we provide such as cloth diapering.
4. What types and/or brands of things could a shopper find in your store?
We specialize in trendy maternity and nursing clothing and accessories. We also sell natural body products for moms and baby, cloth diapers, baby carriers, teething necklaces, and we're always adding new items to the mix.
5. To give readers a better idea of what great things they can find, what is one (or some) of your favorite pieces in your store right now?
My most favorite item is the Undercover mama. A local mommy owned company with a product that is the most useful thing I have ever owned for breastfeeding.
6. What is one thing that sets your store apart from the rest/makes it unique?
So many different things but the one that stands out the most – there is no other maternity specific resale store in the state of Utah.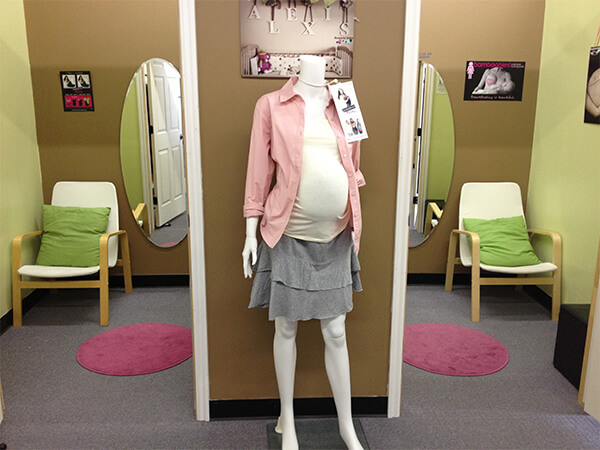 7. What's the best part about being in the location (city/state) your store is in?
Utah has the highest fertility rate in the nation. We have lots of babies which means we have a really big mommy community and we love working together.
8. Quick! You have one minute to convince someone why they should start shopping secondhand…go!
Gone are the days when second hand shopping was only for those who couldn't afford new. Second hand shopping is the smarter thing to do!
Save the planet, save your money, what else is there to say?
9. Do you have a website, Facebook page, Twitter, or blog where readers can learn more or stay informed about events, sales, etc.?
Website: http://honeybumpmaternity.com
Facebook: #/HoneyBumpMaternity


Thanks Nicole!
If you'd like to offer some input on locations (cities/states) I should cover in the future or if you are a resale store owner, please let me know in the comments or go enter your location in this poll .