I spend my weekend exploring Asheville, North Carolina. It's such a cool place! First of all, it's in the Blue Ridge Mountains so it's beautiful. Asheville doesn't have the feel of a huge, bustling city, but it still has the culture. For people who love food like myself, it's perfect. We visited the co-op while there (Asheville has a strong local/sustainable/organic scene), as well as a few restaurants (The Green Sage, Tupelo Honey Cafe, Stonebowl - all delicious). We also checked out the North Carolina Arboretum, and I took a class with my brother to learn about lichens at the Botanical Gardens (lichens are interesting!). I believe Asheville also has a great arts scene, and it's well known for its abundance of craft breweries.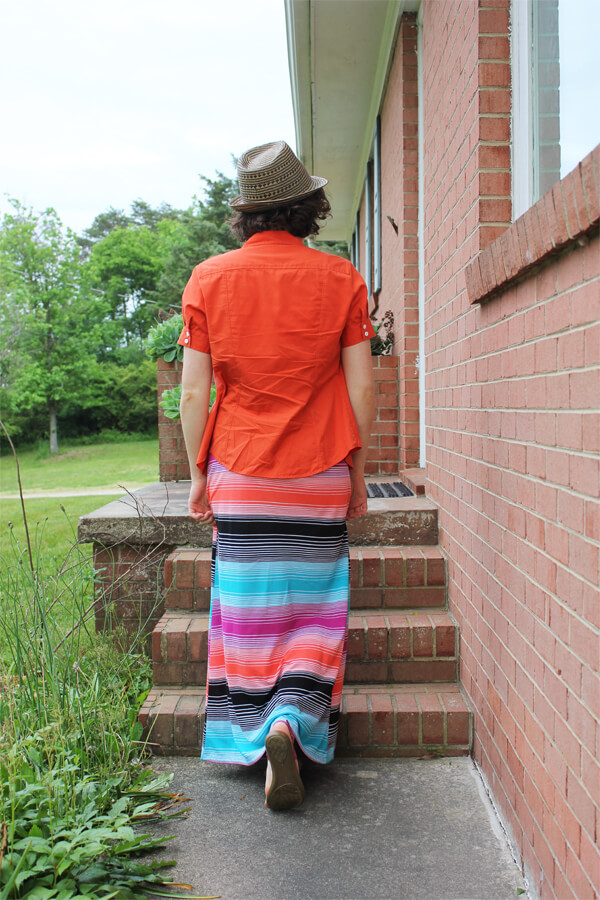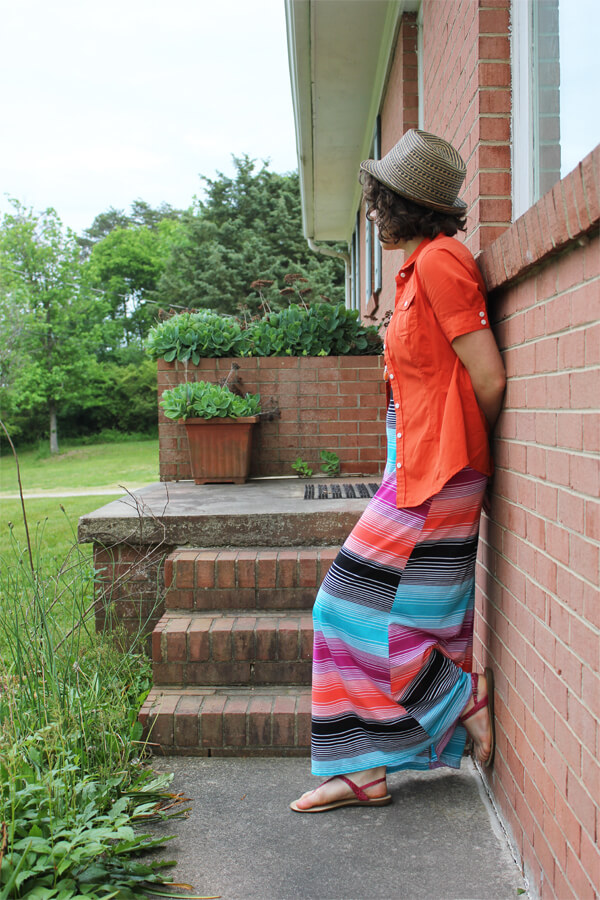 My mom noticed there is a plethora of consignment and thrift stores in Asheville, so I'm anxious to go spend a day touring them all. I'd also like to go on some hikes in the area. I went on a hike with my dad in Old Fort last fall, which is about 30 minutes from Asheville, but I'd love to do some more exploring. You can check out some iPhone pictures from my trips here. Most are from the arboretum.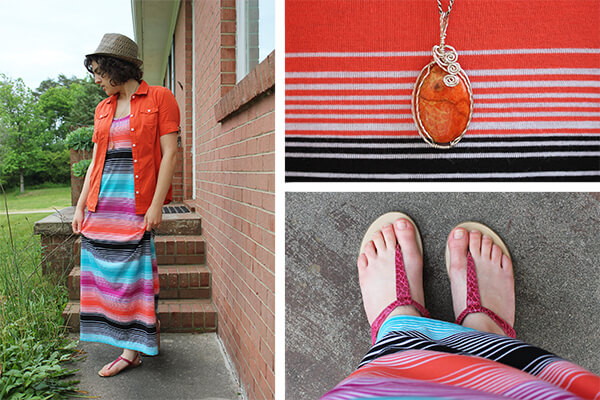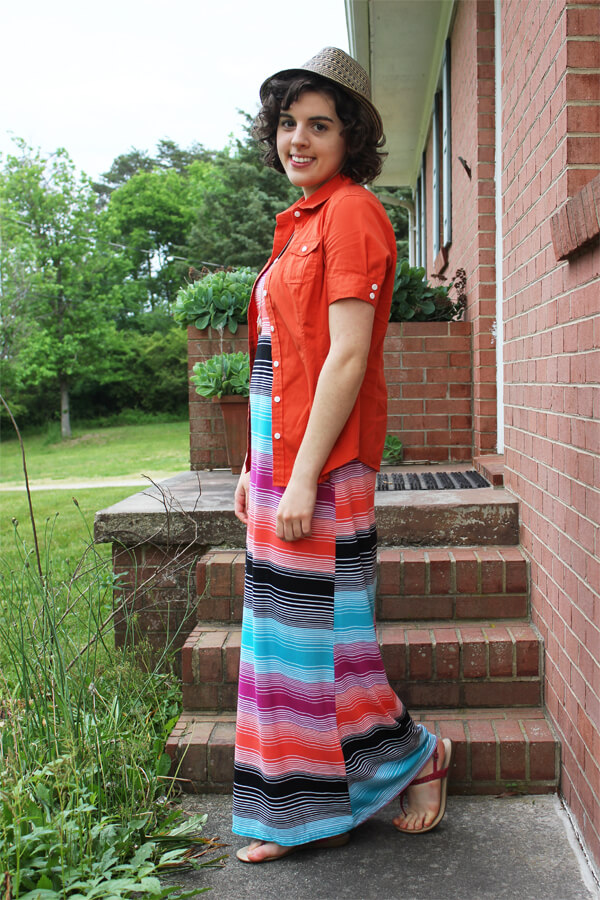 I actually didn't wear this outfit to Asheville. I wore it the day before. I really like maxi dresses/skirts, and I love the colors in this one. It's also not way too long on me (I'm 5'3″), so that's a plus. It kinda bugs me that the stripes don't line up at the seams, but it's not a super high quality dress so I can't expect perfection. I'm picky, can you tell?
shirt: secondhand Banana Republic
dress: secondhand
hat: J. Crew sale
shoes: secondhand Nine West
necklace: gift from college roommate, handmade by her grandparents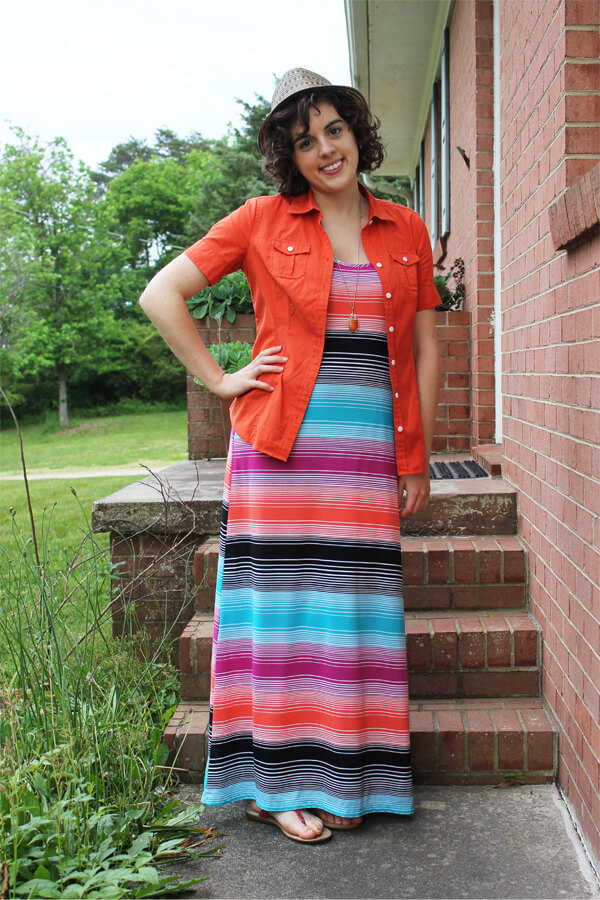 And just a reminder,
If you have my blog bookmarked, be sure to change that bookmark to www.jalfrezi.com.