When I was wearing this geometric print top, my mom looked at me and asked, "What does your shirt say?" Well, it says nothing. They're just geometric shapes, I told her. She insisted that it says "Old Navy" over and over, even after I explained that it's not an Old Navy top. Haha! I can kinda see it, though. There are some O and L shapes.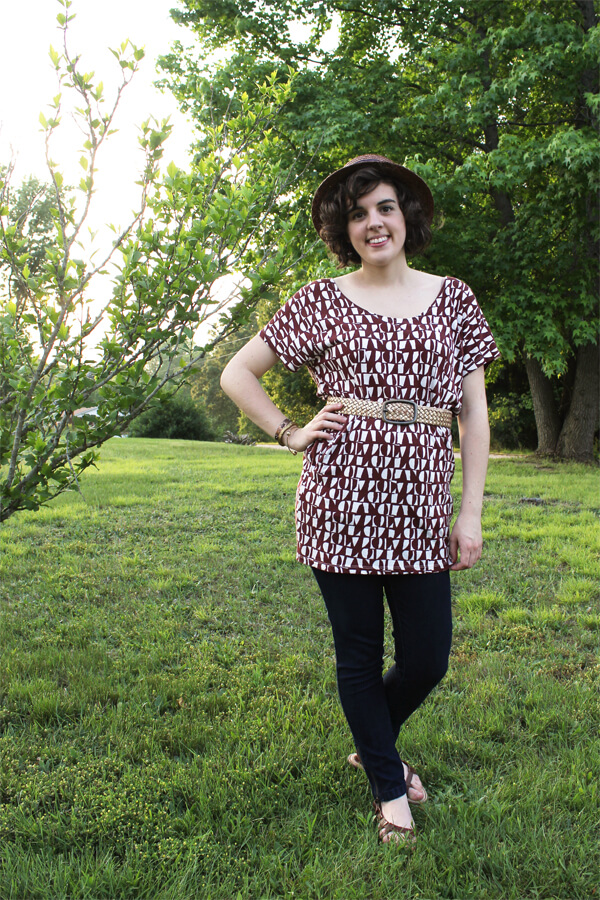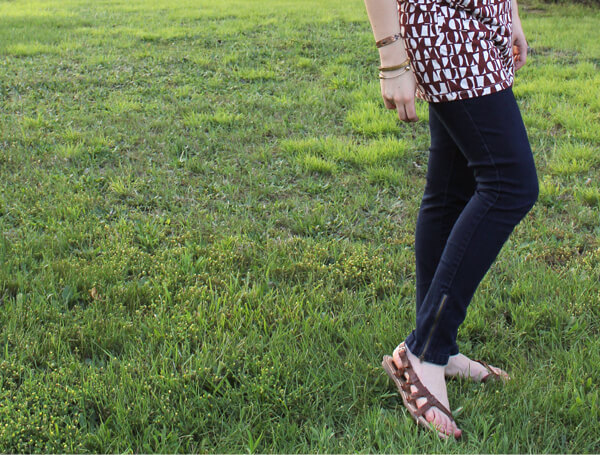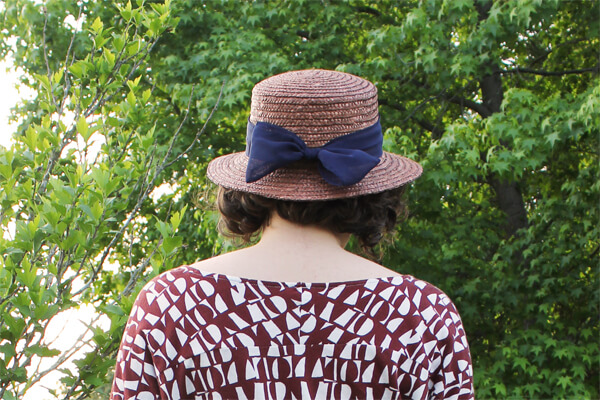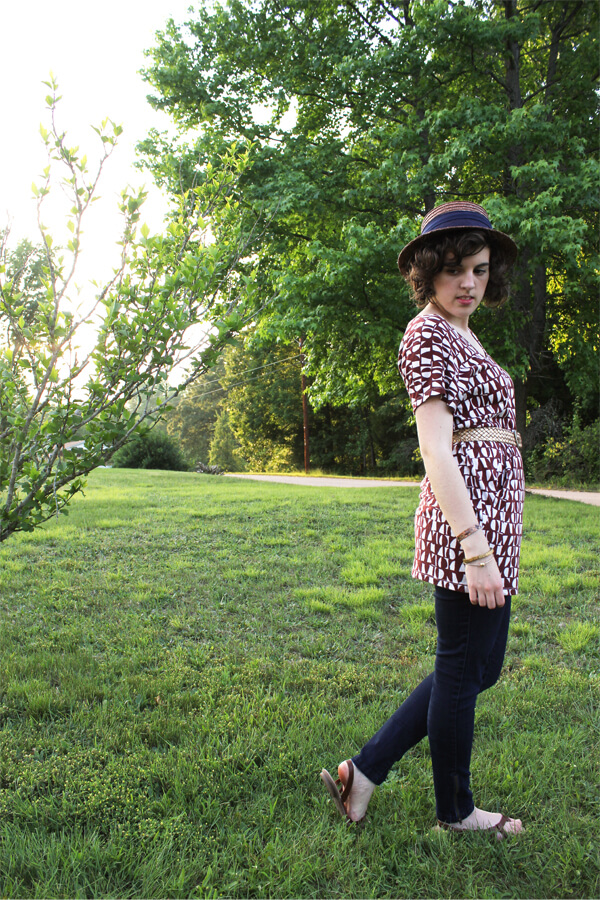 I typically don't go for tunic-length tops. I just don't think they're that flattering on my petite self. When I tried this on, my first thought was…what in the world will I wear this with? It's too short to be a dress, but too long to look okay with jeans, and I'd rather not wear leggings. I really like the color and print of it though, so I got it anyway. Luckily it works well with these super skinny jeans, and belting it keeps it from exaggerating my shortness.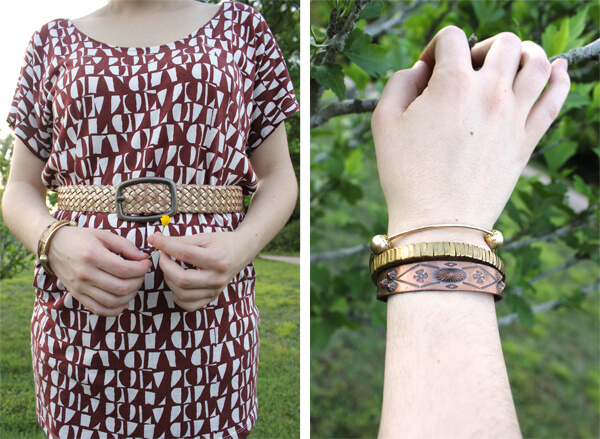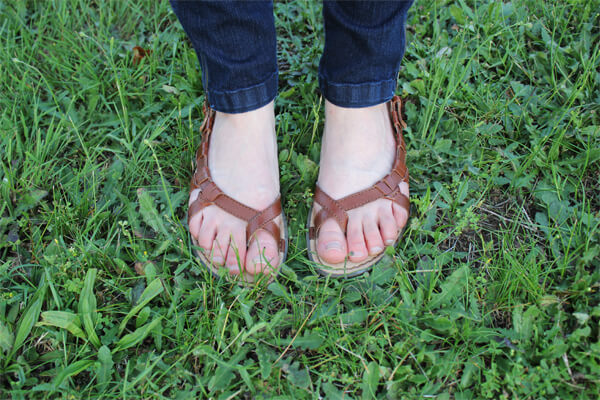 hat: Pins & Needles via Urban Outfitters
tunic: secondhand H&M
jeans: secondhand New York & Company
sandals: secondhand b.o.c.
bracelets: secondhand & Fair Trade
belt: high school years American Eagle Outfitters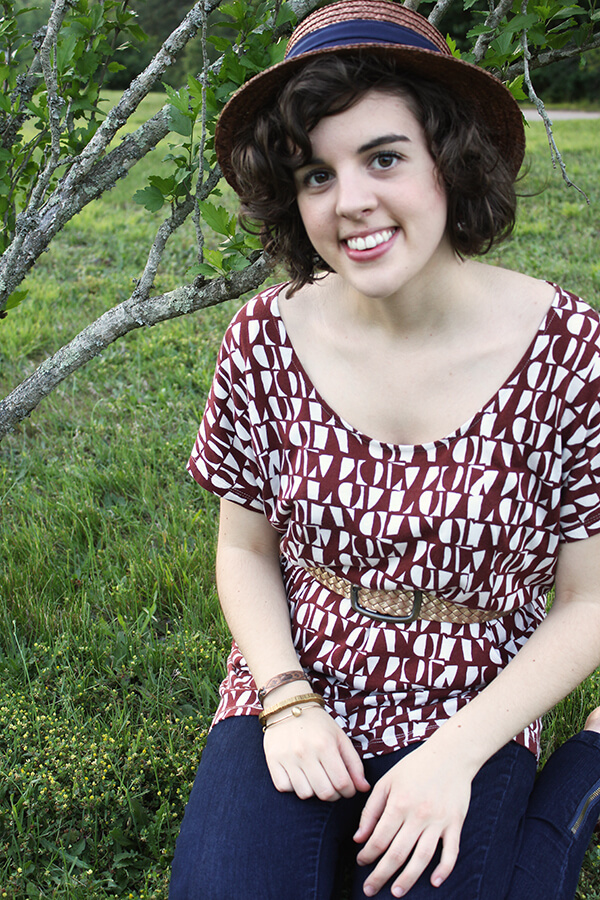 (P.S. There's lichen on that tree! The marriage of fungi and algae ♥)
And just a reminder,
If you have my blog bookmarked, be sure to change that bookmark to www.jalfrezi.com.