Sorry for being MIA lately! I've been traveling all over the place spending some much needed time with friends I haven't seen since last fall. I've really only missed three usual days of blogging, but it seems like it's been so much longer than that!
I love red. It's such a bold, fun color, and I also like the color on myself. I had a surprisingly hard time deciding what to wear with these pants, though. After perusing my entire closet, I decided this is the only top I like with them. I guess I need to have a look at Pinterest for some inspiration! Any styling suggestions? I actually love the way this jacket looks with them, and I never took it off all day. Ha – all that effort in picking out a top and it was never even seen, except for in these photos.
I feel like I own WAY more colored denim than I need…and I actually am bothered by that and am temped to get rid of a few pairs. I guess there's a minimalist inside me somewhere that remembers what it was like to only have a small selection of clothes to work with when I was studying abroad. It makes life a little simpler and encourages creativity. I own these lime jeans, some pink ones, the red pair in this post, this other berry red pair, and I just got a mint pair recently (all of which need hemming to fit my short stature, but I'm too lazy to do it). SO MANY!
top: secondhand
jeans: secondhand American Eagle Outfitters
belt: secondhand
jacket: secondhand Talbots
shoes: Boutique 9 (Nine West)
earrings: secondhand
This lady decided to watch me take pictures: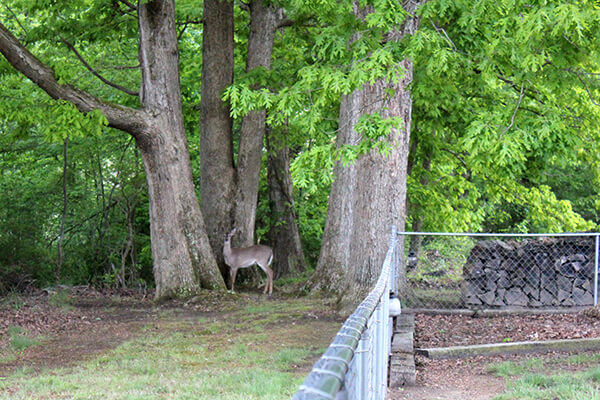 And just a reminder,
If you have my blog bookmarked, be sure to change that bookmark to www.jalfrezi.com.