Meet bohemian Maggie. Sometimes I look through my photo archives…or even my closet…and realize there isn't really one "style" I stick to. Boho, retro, preppy, sophisticated, tomboy, classic, urban, outdoorsy, girly, kitschy…I've played around with it all. But that's what I love so much about getting dressed and having a diverse closet. I can dress how I feel on any given day, and I can interpret any of the "styles" I listed in a way that feels me. I don't really feel a need to restrict myself to one style, because I don't think that's an accurate representation of who I am. Though I have my own distinctive personality, I still have many interests and many moods, and I don't always feel like dressing the same way. And just like I enjoy exploring different arts – from letterpress to quilting – I enjoy trying different trends and styles, but I never make choices I don't feel comfortable in.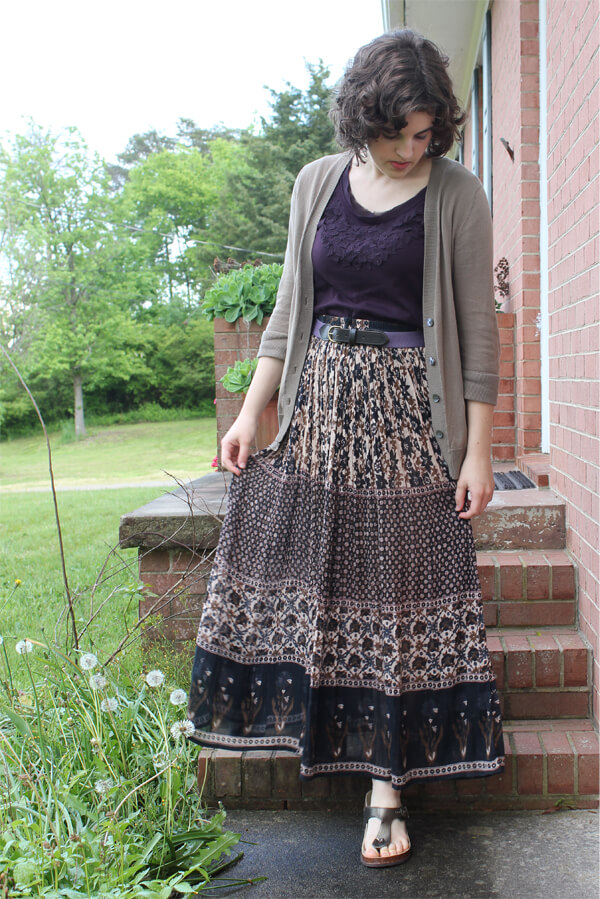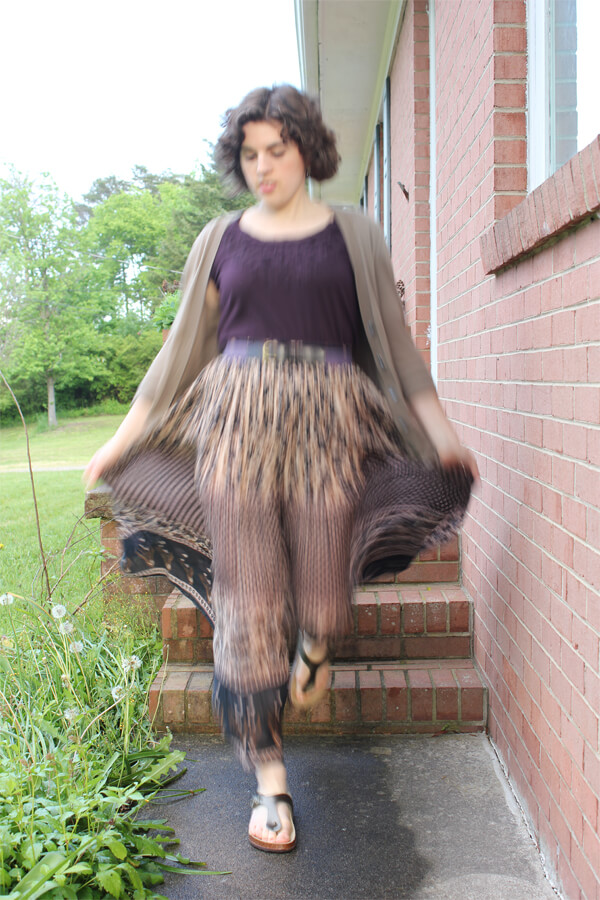 The flowy-ness of this skirt is too fun. And it has little bells on the drawstrings – not loud, obnoxious ones, but tiny ones that make a subtle noise with each step. It's actually a pretty sheer skirt, as you can tell in some of these pictures, so it's great for warm weather.
When I was deciding on what shirt to wear with it, I noticed the skirt's pattern has just a little bit of eggplant color mixed in. Rather than reaching for the obvious brown or black tee, I thought it'd be nice to draw attention to that color. I have several other patterned skirts/shirts like that – I look for the color that there's the least of, and use other pieces in my outfit to draw attention to that color. Give it a try – if you have a patterned piece, try changing up how you wear it by pairing it with a color other than what you typically wear it with. It can really transform the way a piece looks.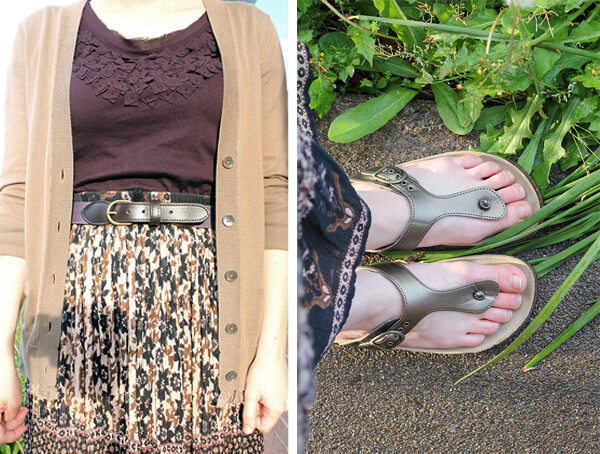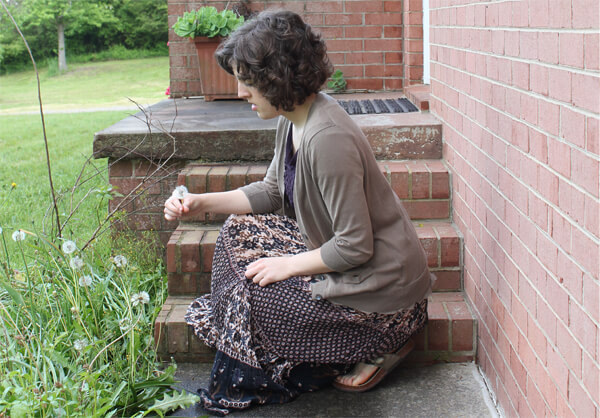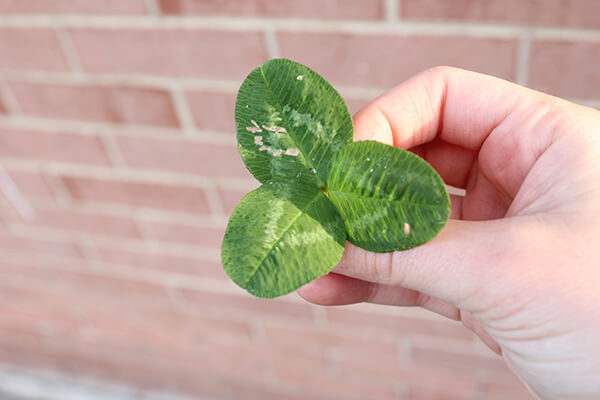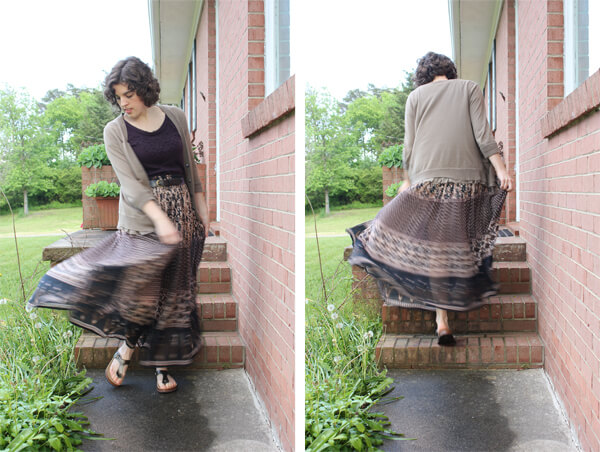 I love making animated GIFS! This was the perfect outfit for it, so I couldn't resist.
tee: secondhand Loft
skirt: secondhand
cardigan: secondhand Gap
shoes: secondhand Mossimo
belt: secondhand

And just a reminder,
If you have my blog bookmarked, be sure to change that bookmark to www.jalfrezi.com.