The first week of October is greeting us with summer weather, so I figured I might as well get a bit more use out of my summer clothes before they go into hiding for the winter. Thus, the dress.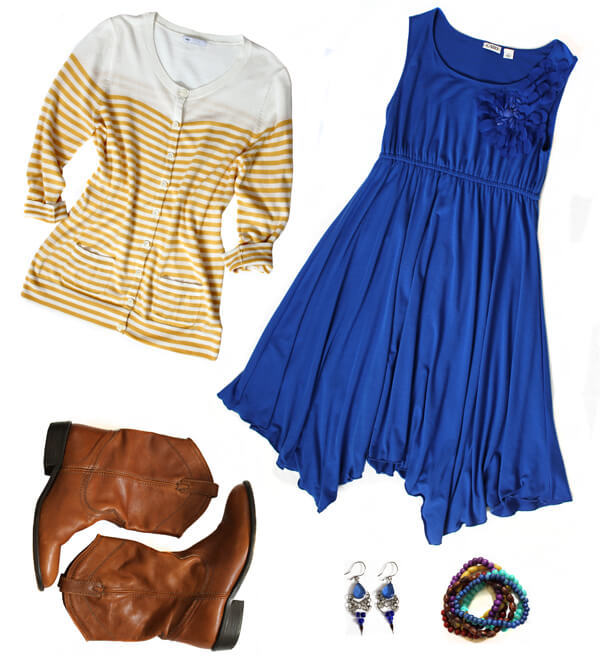 Cardigan: secondhand Gap. I love cobalt and yellow together, so I paired this yellow striped sweater with my pretty blue dress. It has 3/4 length sleeves and it's a thin cotton fabric, so it's not too warm for the summer weather…plus, I'm inside most of the day.
Dress: secondhand Cato. This dress is about knee-length at the shortest spots and mid-calf at the longest. I love the handkerchief hem with my western boots!
Boots: secondhand Steve Madden. Wearing the summery dress with boots makes it a bit more fall-appropriate.
Jewelry: secondhand. I love this multi-strand colorful bracelet. It probably gets more use than any other bracelets I own. It's so bold!