When you want to dress for fall, but the weather is a bit too hot, here's what you do: wear tweed shorts (the kind you'd wear in cooler weather with tights), a thin scarf, and cute booties.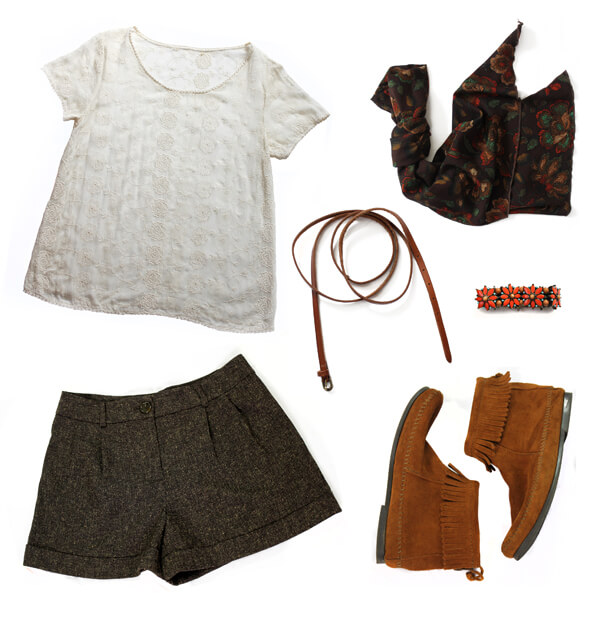 Top: secondhand. This top is a sheer lace fabric. I wear it with a nude camisole underneath.I like this combo of textures – the lace with the tweed. I was inspired by this photo.
Shorts: secondhand silence + noise. These are my winter shorts. I've never been a huge fan of the shorts-with-tights trend, but these converted me. They are obviously made for that. They're a higher rise, hitting just below my natural waistline, which I love. They're also a looser fit.
Boots: secondhand Minnetonka. Can I wear my Minnetonkas all the time? I own three pairs: these, the thunderbirds, and the skimmers.
Belt: secondhand. This is a double wrap belt.
Scarf and bracelet: secondhand. I like the pop of orange these pieces add to the outfit!