I got dressed this morning expecting to be cold. We've had really cold weather lately, so it didn't cross mind mind that that would suddenly change. I was delighted to step outside to a pleasant 72˚F! So I guess shorts were appropriate.

I'm just glad I chose a tee instead of the sweater I was considering.
This is the first time I've ever done the shorts-in-winter thing. These shorts have kind of a tweed look to them (they're not really tweed, but a lighter stretchy fabric that just looks like tweed) and the pleats and cuff make them a bit dressy, so I really don't see them as bare-legged summer shorts.
Stripes! Leopard! Tweed! Want more tips on pattern/texture mixing? Check out this post I wrote a while back.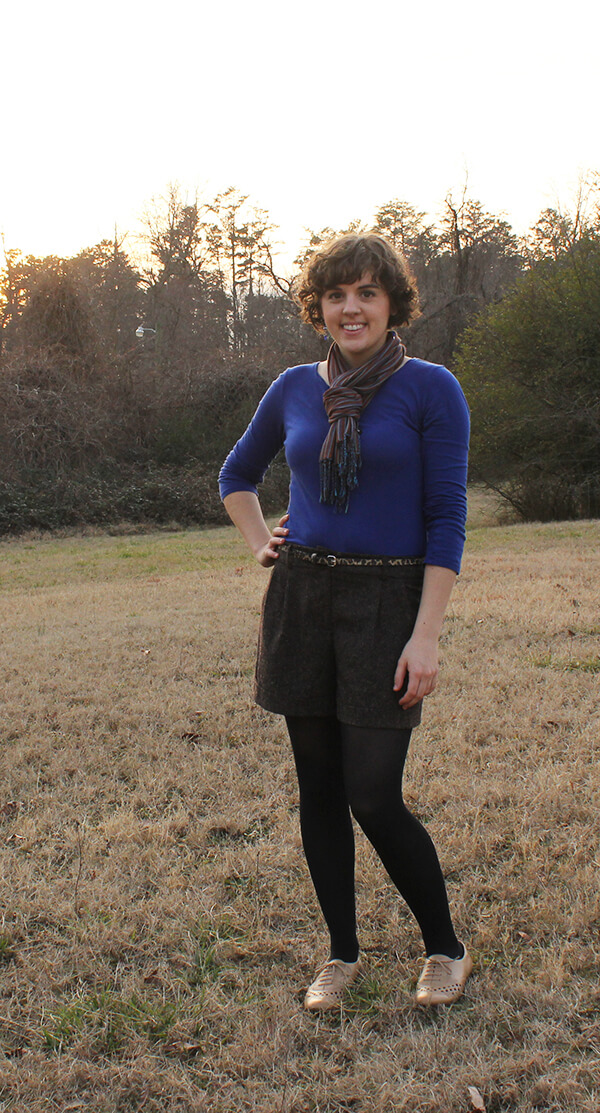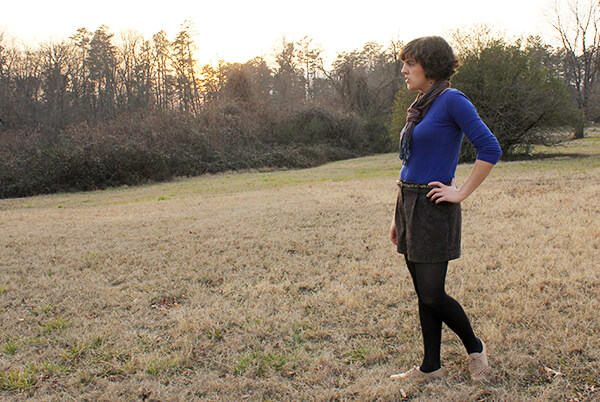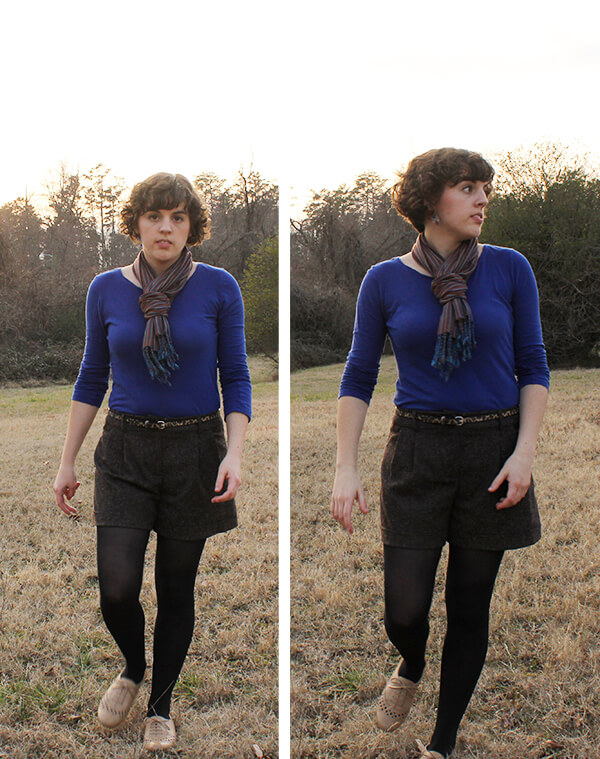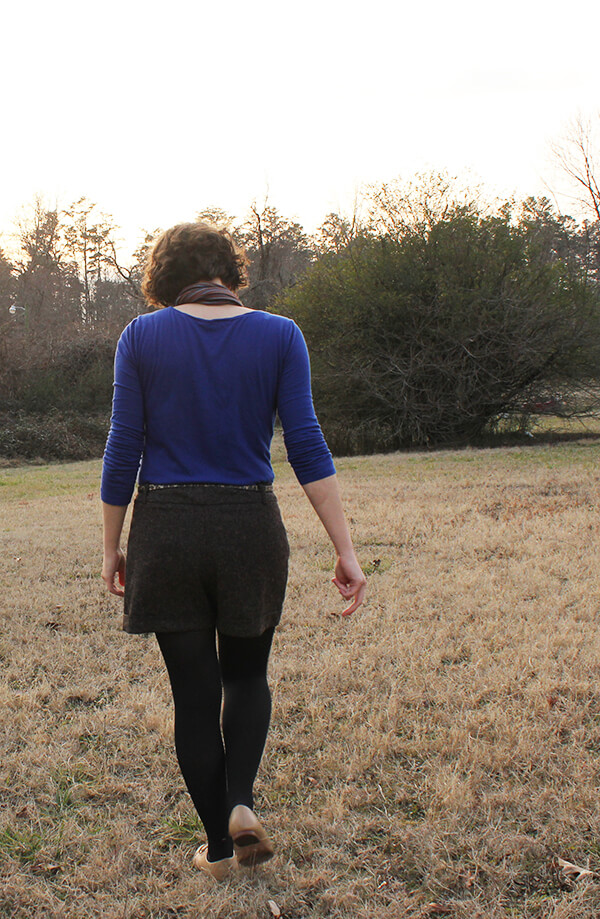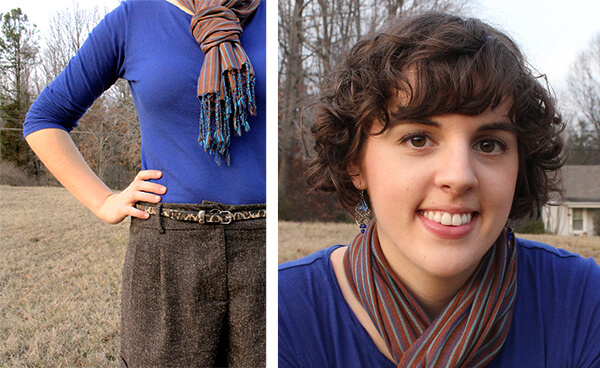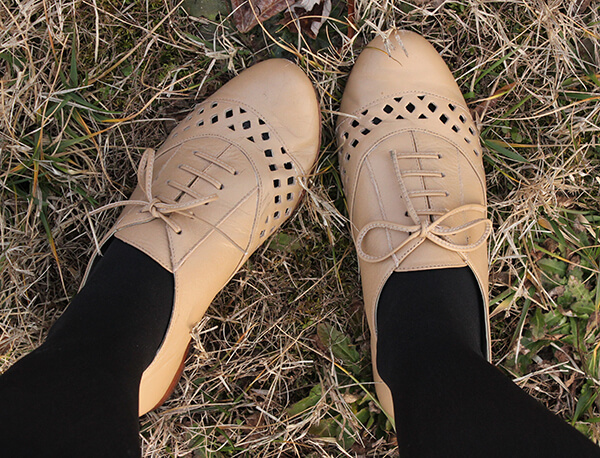 tee: Gap (old old old)
shorts: secondhand Silence & Noise
scarf: Original Good (Fair Trade)
tights: ???
shoes: Boutique 9 (Nine West)
belt: secondhand