I used to look at Lucky magazine for fashion inspiration, but then I discovered Real Simple. My life doesn't REVOLVE around fashion, so I found Real Simple to be a lot more engaging. It has a style & beauty section (that's a lot more realistic and achievable than the stuff in many fashion magazines), but also food, books, home, and more. PLUS, the graphic design is beautiful.
Anyway, to the point, I recently did the displays in Your Stuff based on an article in the September issue of Real Simple. It was fall trends for under $100, I think. If you shop in consignment and thrift stores, though, you get much better deals than the outfits presented in the magazine. Here's what I came up with: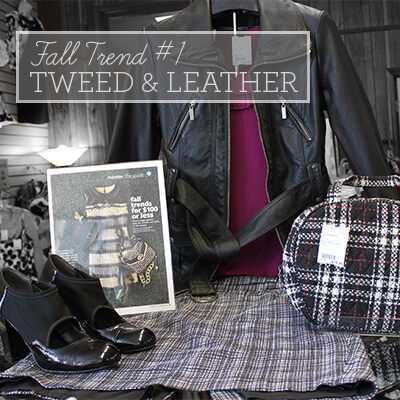 Both of these materials are kind of timeless. You see them every season, though the shape and style may be different. So this look should be easy to put together. I had plenty to choose from here. Real Simple suggests pairing them with jewel tones – such as deep blues, greens, and purples.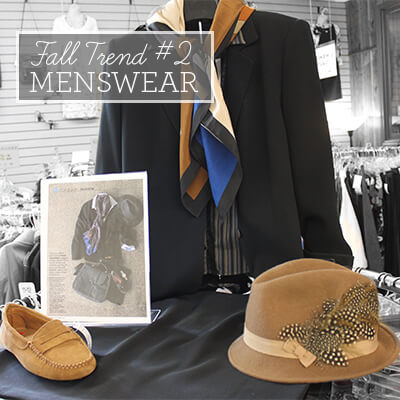 Once again, a blazer is a timeless piece. Pair it with a button down shirt (the magazine used a striped shirt, as did I), a scarf instead of a tie, some cute loafers, and a fedora.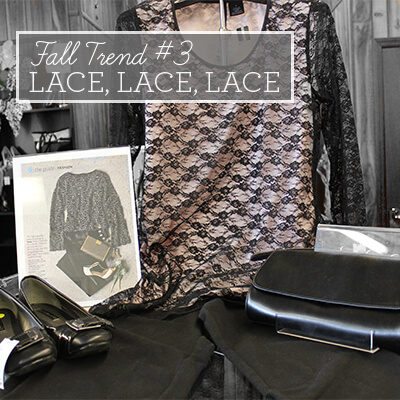 For fall try a dark lace, like black as pictured. White or off white lace may be too summery for fall, but I personally am going to still wear my off white lace shirt and just try pairing it with items such as jackets, sweaters, boots…we'll see how that goes. Real Simple suggests sticking to structured lace, rather than loose and drapey.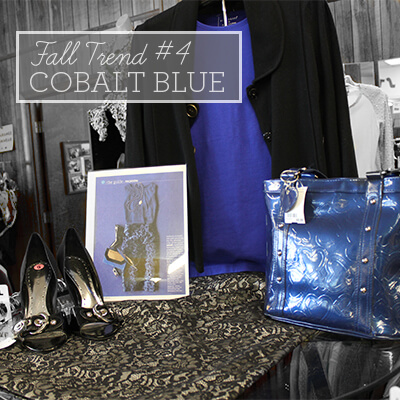 Not a difficult trend at all. Cobalt – it's a color. Here it's paired with black , but the magazine suggests also trying grey. I personally think it would look great with a camel brown color.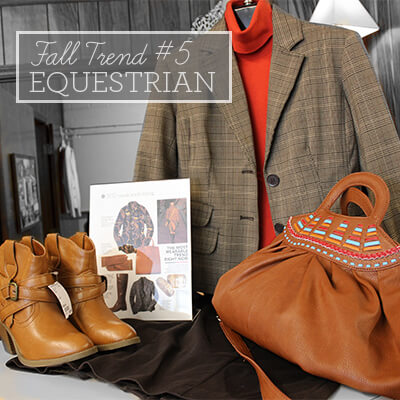 And last, equestrian. This wasn't really part of the same article as the others, but it was in the magazine as a trend for fall. Whip out some riding boots (or cowgirl boots if that's more your style) and pair it with some structured plaid.
If you're a more adventurous fashionista, maybe you should take a look at this article mocking highlighting trends from New York Fashion Week.