Wow. I can't believe it's been over a month since I last blogged. Life is crazy sometimes, and this summer has certainly been crazy for me! But I'm back, and hopefully now that I've gotten back into a semi-regular schedule, I'll stick to it. Perhaps I'll elaborate more on what I was so busy doing for the past month in a future post.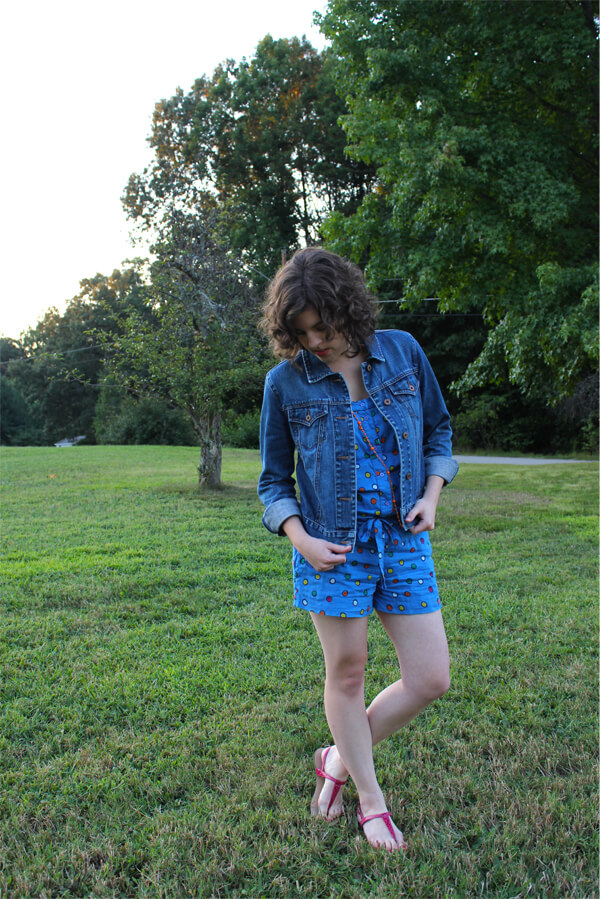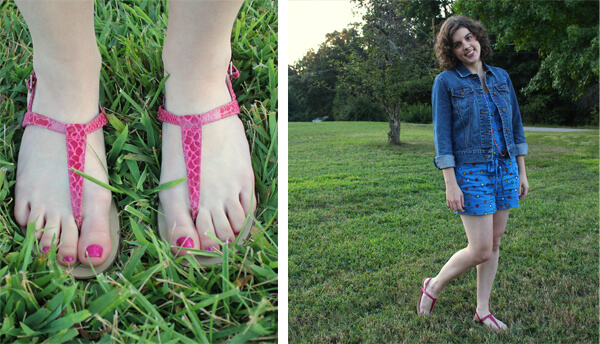 The past two weeks here in Virginia have been unseasonably cool. Lower 70′s (˚F) is NOT typical August weather here, but I'm not complaining. I've loved it! I took these pictures around 8pm, and I was actually a little chilly. It's making me anxious for fall! I adore cooler temperatures. Perfect weather for hiking. With my brother living in the mountains of western North Carolina, I'm looking forward to some beautiful autumn hikes.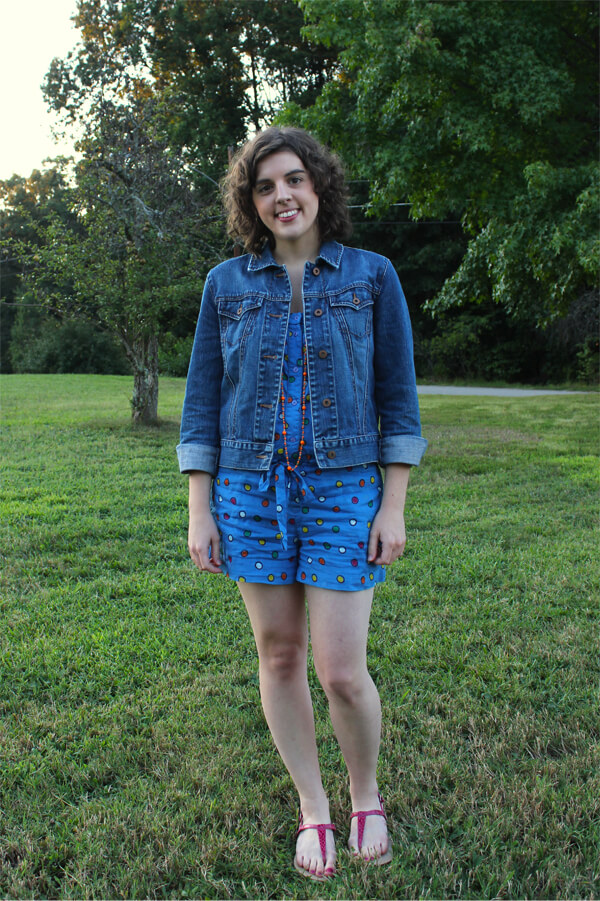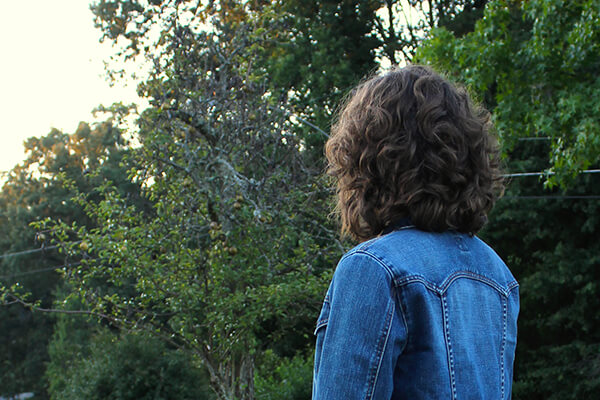 I bought this romper in St Louis summer '12, and this is only the second time I've worn it. I think I prefer it with the denim jacket. Last time, I was wearing it in the heat of summer, sans jacket, but I feel like the jacket subdues the youthful look of it a bit. Being that people already assume I'm somewhere between the ages of 15 and 19 (4-8 years younger than I actually am), I don't think a colorful polka-dotted romper works in my favor. And it's about time this denim jacket gets some love. I'm pretty sure I've had it since middle school.
(Side note: check out my hair – it's getting so long! I'm excited!)
Romper: secondhand French Connection
Jacket: secondhand Gap
Shoes: secondhand Nine West
Necklace: secondhand