I was feeling crafty over the weekend, so I gathered some supplies and made this little Valentine decoration. I actually intended to write a quote about friendship on it, stick it in an envelope, and mail it to a friend…but I decided to just keep it as a decoration.
Heres' how you can make your own!
SUPPLIES:
pink and/or red felt
pink or red yarn or string
pretty patterned scrapbooking paper
quilting needle
scissors
craft glue
clear tape
INSTRUCTIONS:
1. Cut 13 squares of felt. Mine are about 1.5″ x 1.5″, but you can make them bigger or smaller depending on how big you want your hearts to be. You could also cut a different number of hearts, depending on how long or wide you want your mobile to be. 13 will get you 3 rows of 3 and 2 rows of 2.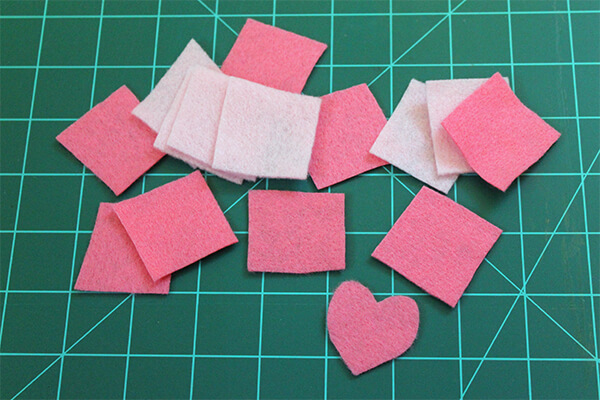 2. Fold each square in half to cut it into the shape of a heart (you know, like your mom or teacher taught you in elementary school).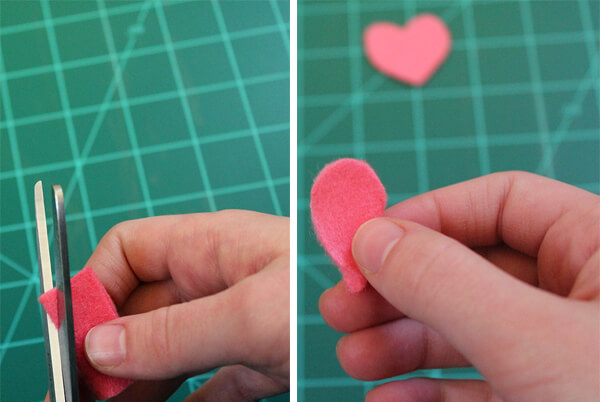 3. Arrange your hearts how you want them to hang. Make sure you have the spacing how you want it, too.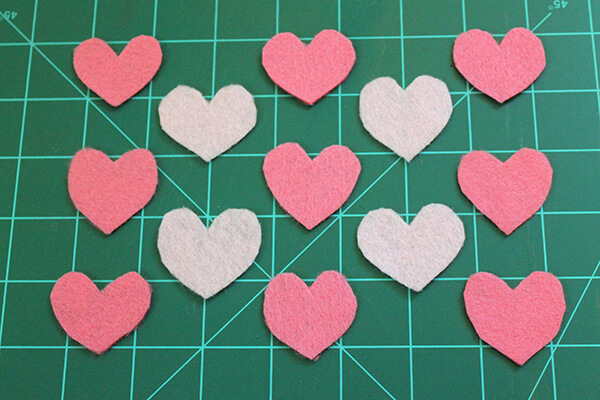 4. Cut a piece of string or yarn for each row of hearts. My lengths of yarn were long enough to space the hearts the way they are laid out in the picture above, plus three extra inches above and below the rows.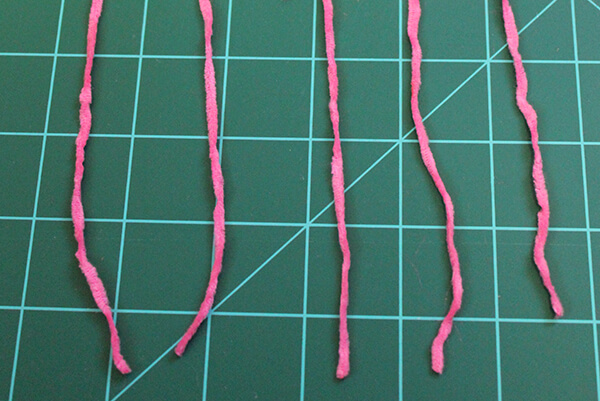 5. Prick 2 holes in each heart to thread the yarn through. I used a quilting needle to poke a hole, then I stretched the hole with the tip of my scissors.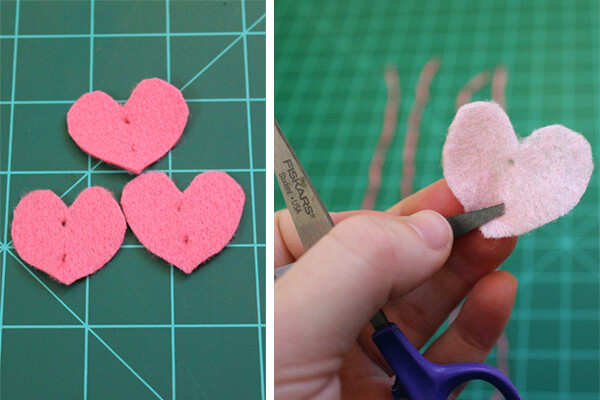 6. Use the quilting needle to press the string/yarn through the holes in the hearts.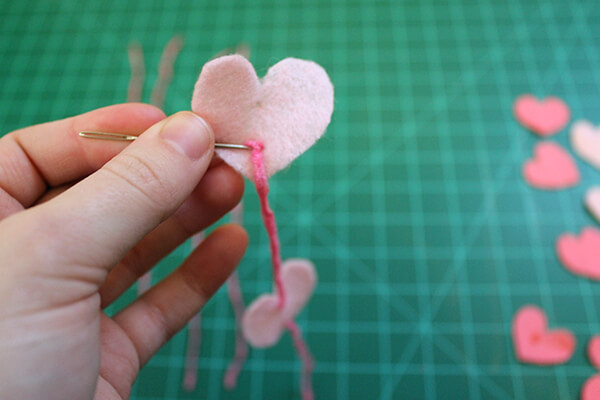 7. Once all your hearts are strung, they should look something like this: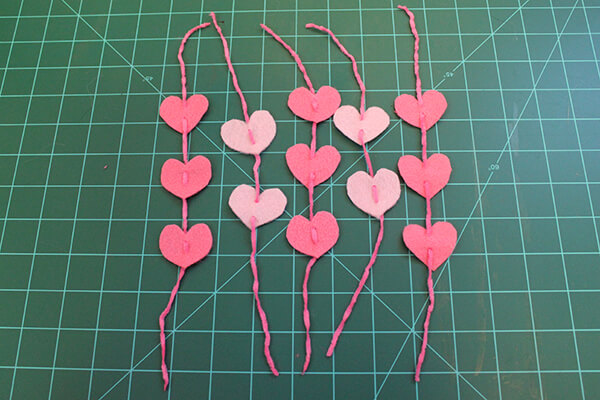 8. Cut 2 strips of craft paper – one for the top of the mobile and one for the bottom. Mine are 3″ x 9″. Fold each strip in half lengthwise.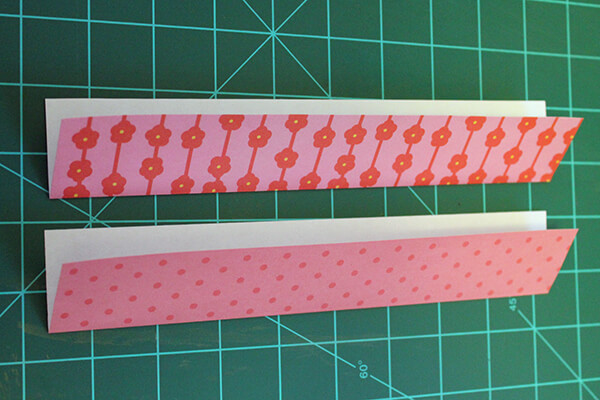 9. Mark in pencil where you want to glue each string. Use a dab of craft glue to glue each strand in place. Apply some glue to the other half of the paper, then fold and glue down. Do the same thing to the other end of your mobile.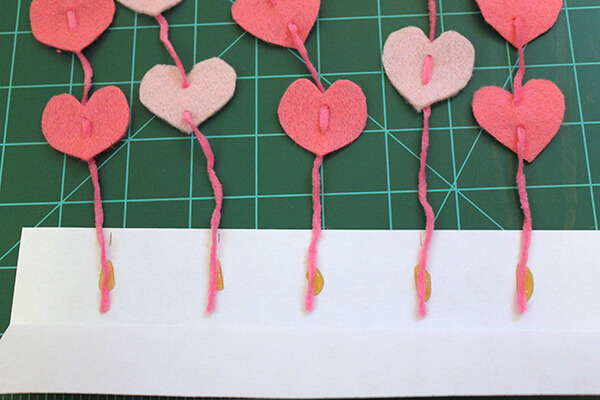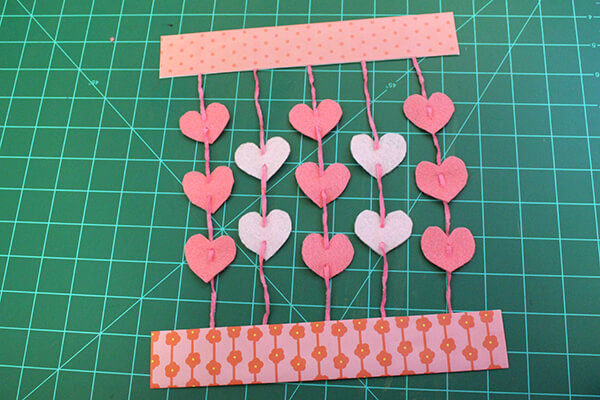 10. Beaaauuutiful! Hang it in a place of honor (take a length of string and tape each end of string to either end of the top paper strip), or write a note across the top piece of paper, carefully place in an envelope, and mail to a friend.