HAPPY HALLOWEEN! I wasn't very festive…no black and orange

Purple is kinda halloween-y, right?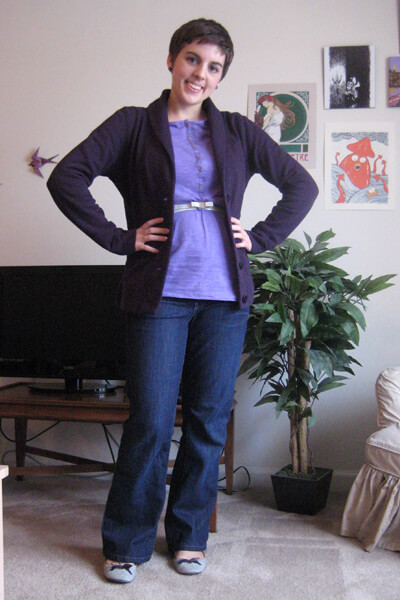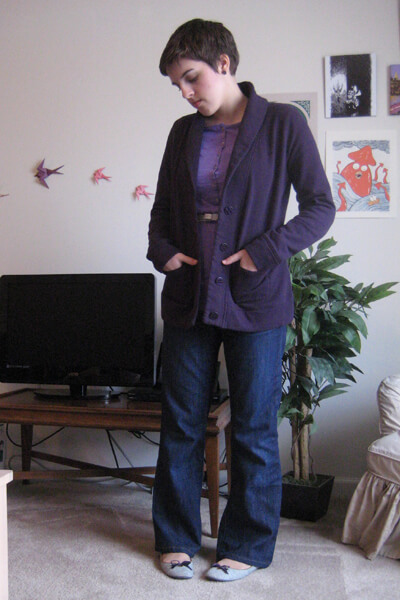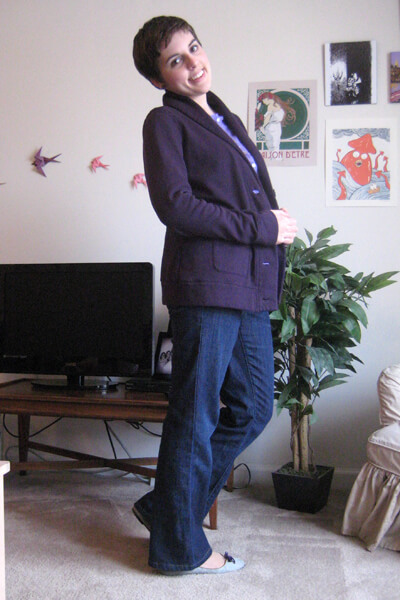 jacket: Merona via Your Stuff; top: Old Navy via Plato's Closet; jeans: Gap via Uptown Cheapskate; flats: J. Crew via Your Stuff; belt: Plato's Closet earrings: Plato's Closet
And here's my halloween costume (saturday night)! I was Madam Hooch, the flying teacher from Harry Potter. I had fun with the hair! My housemate, the other person in the last picture, was Rogue from X Men.