Sorry for the long…long, long absence. You see, I graduated on Saturday so I've spent every free moment of the past month with friends because we are all going our separate ways and I don't know when I'll see them again or how often I'll see them, and I love them all dearly. *tear* And SO many of them are new friends and I'm not quite satisfied with the short semester I've spent with them. I might be depressed for a while about this whole situation. I'd like to just reverse time and relive the past semester (minus the schoolwork and classes part). Luckily, I still get to be a student for the next month because I have one more class I have to take to get my diploma, but unfortunately most of my friends won't be there. SOOOOO SAD!!! Have I mentioned how sad I am? Very. Sad. *tear #2*
So here's what I wore today. I'm on an olive kick. I've bought two pairs of olive pants recently and I bought a pair of olive toms today (as much as I hate that Toms have become trendy, I can't resist their comfort and simplicity). I also really like this mint color paired with the olive. PLUS, bonus – I made my sister pose for pictures today too. That pink belt is hot…pink.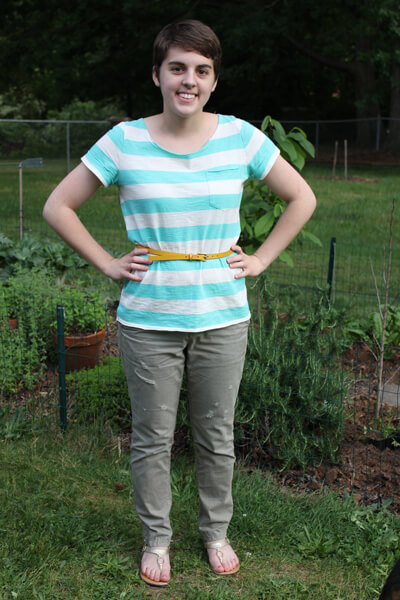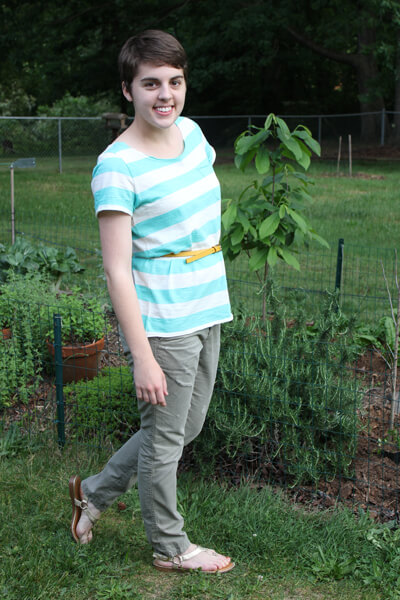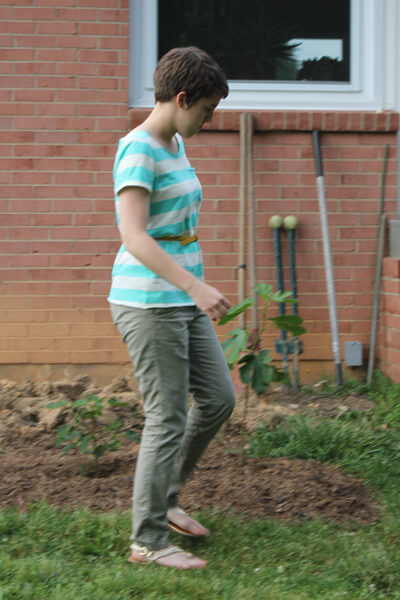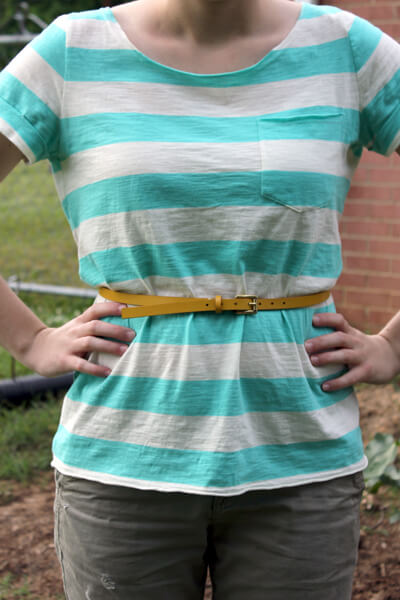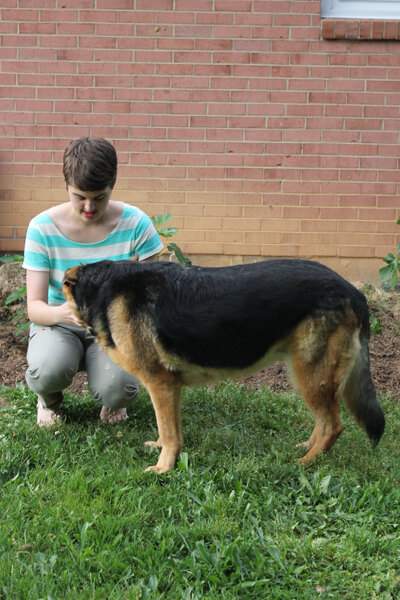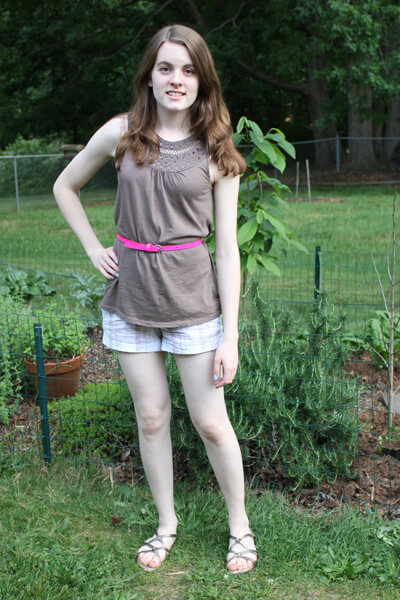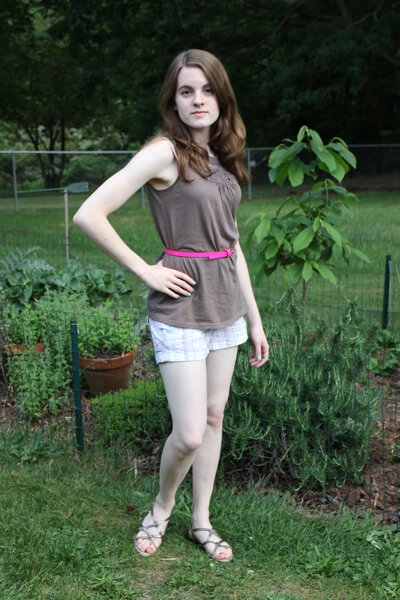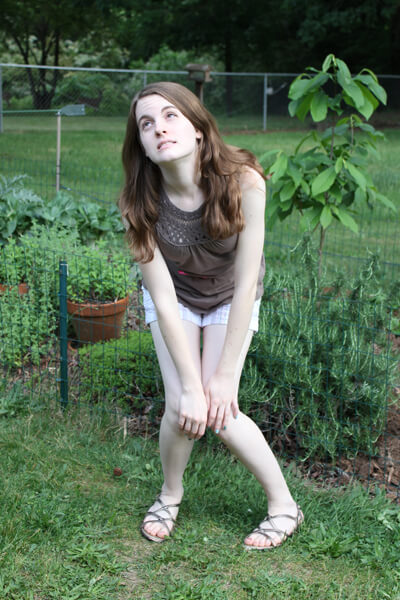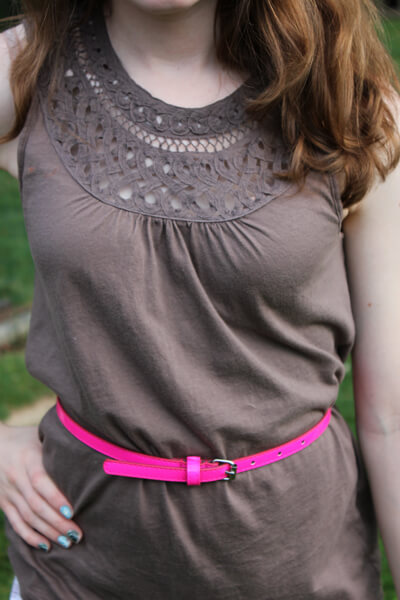 And then we saw some deer in the neighbor's yard…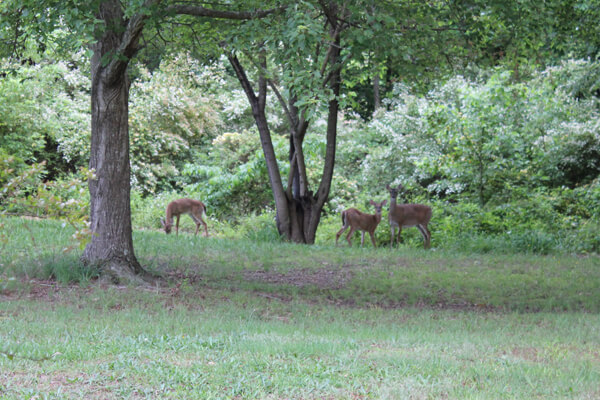 My outfit – tee: secondhand Merona; pants: secondhand Loft; shoes: secondhand Bandolino; belt: Target
I think tomorrow I'll do a post about my graduation. Remember that dress I posted about? Well, I gave in – I got it for $40 and considering it's $140 original price tag, I'd say it was a pretty good deal!