The red (or burgundy)/orange pairing has been popular lately (see here and here). Since I love both colors, I gave it a try. Here's my take on the combo. Are there any interesting color combos you've seen lately that you like?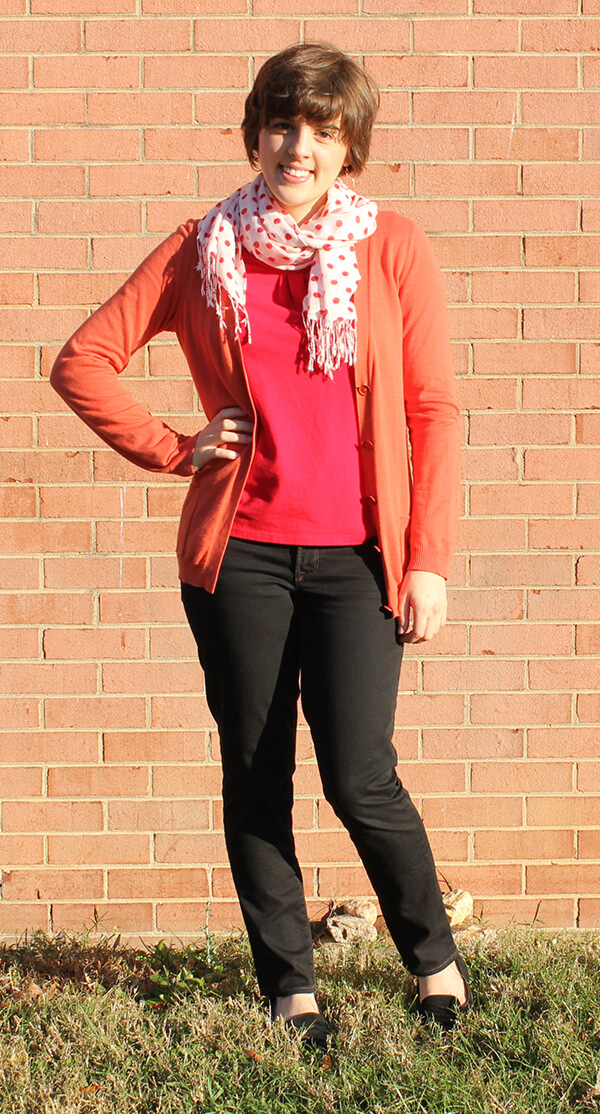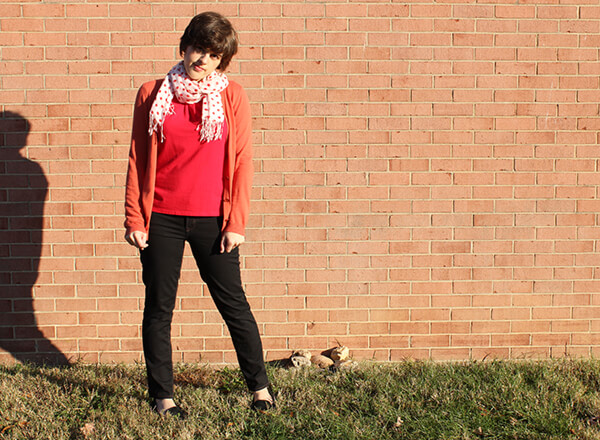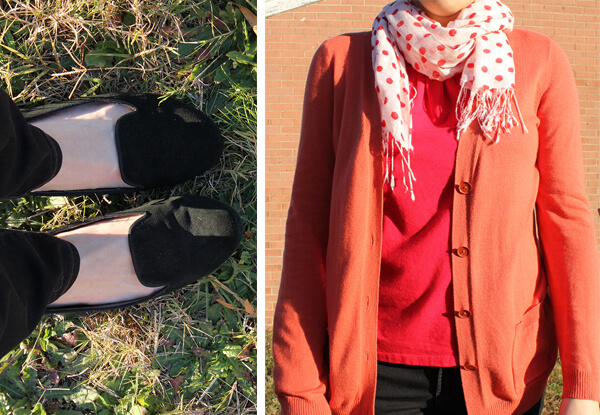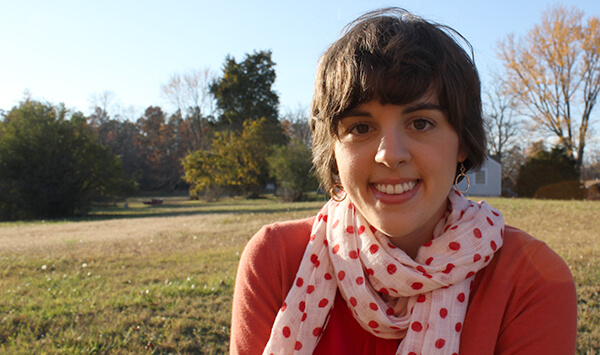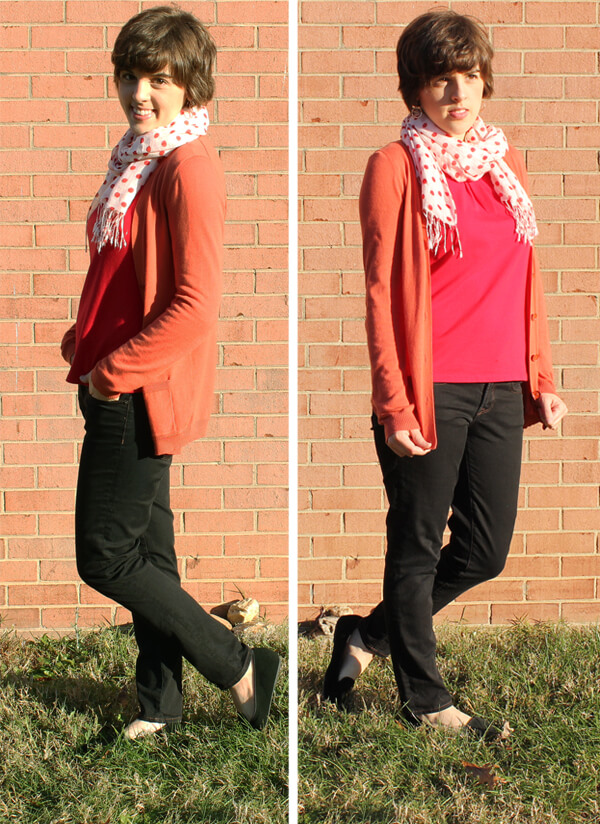 shirt: secondhand
cardigan: secondhand Talbots
jeans: secondhand J. Crew
scarf: secondhand
shoes: Crown Vintage
earrings: secondhand
Look forward to Wednesday. I have a tutorial for you inspired by this.
ANNDDDD here's the giveaway winner! Congrats Jessica! I'll email you to figure out how to get this bracelet to you.