Go enter my GIVEAWAY!
I got these red tights for 50¢ (they're Hue, which are usually $10-$15 a pair). I almost didn't get them because the bright color kind of intimidated me and I didn't know how I would wear them. I figured it's only 50¢ though, so who cares if I never use them. I think this first attempt was very successful and I'm excited to wear them again. Now I just want to go and find all sorts of fun tights! Have you ever warily made a purchase and then ended up loving it?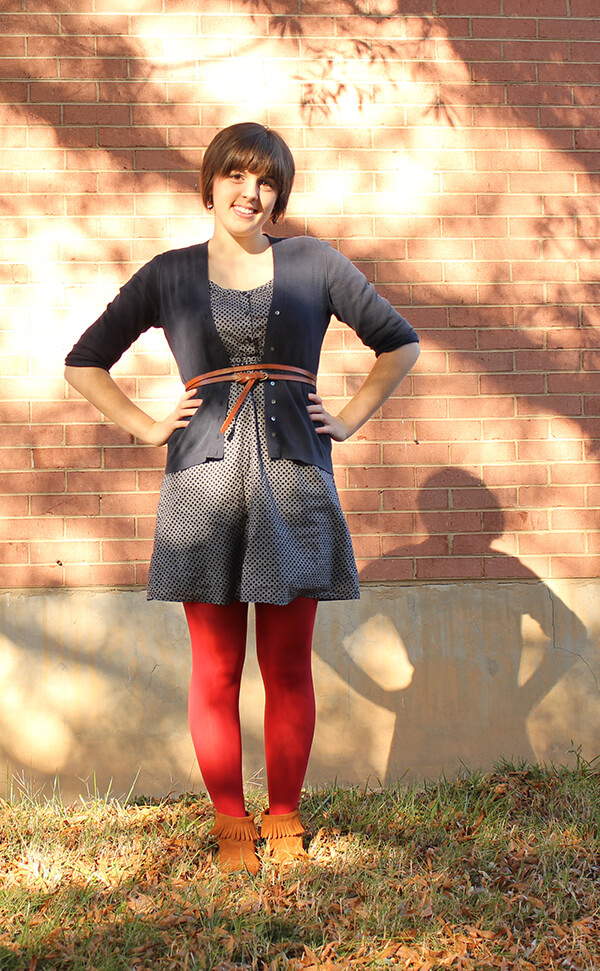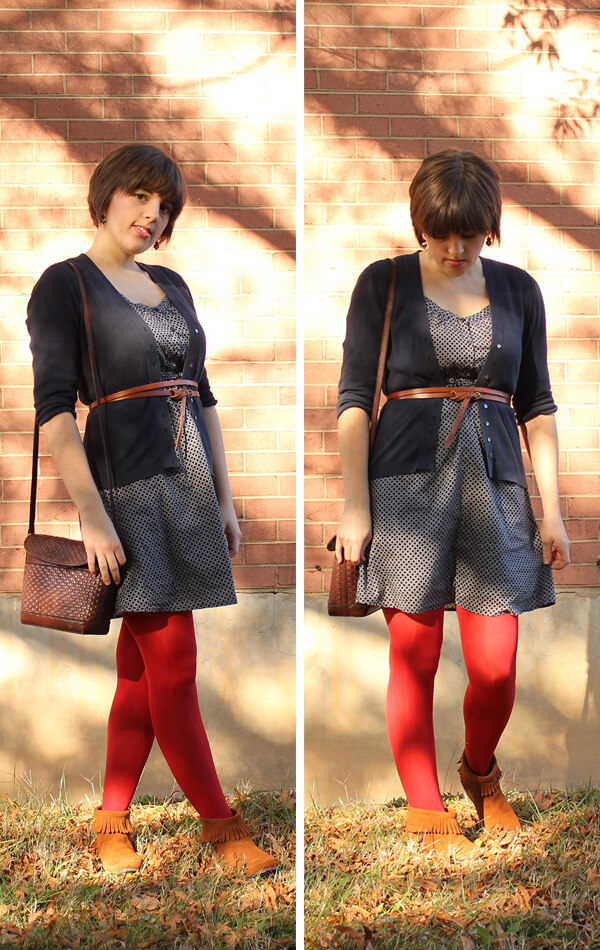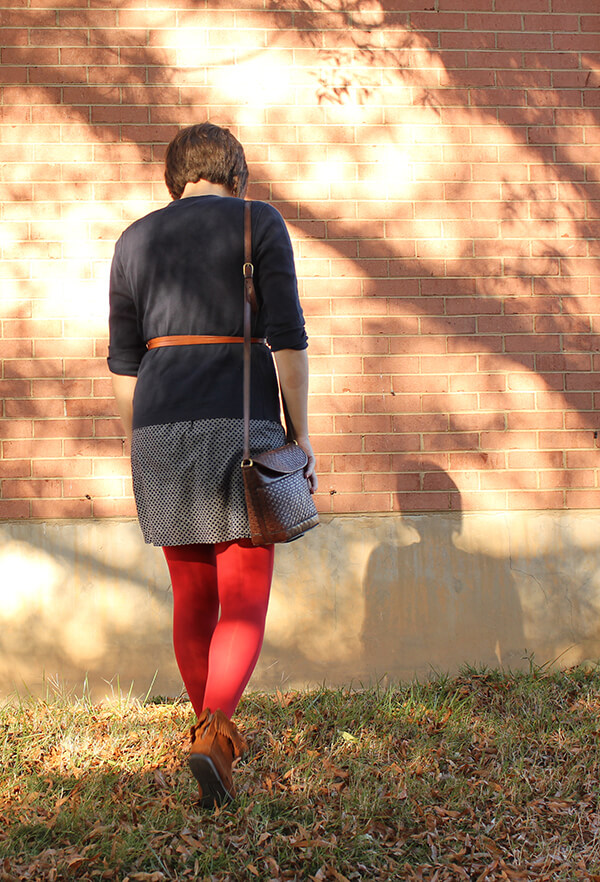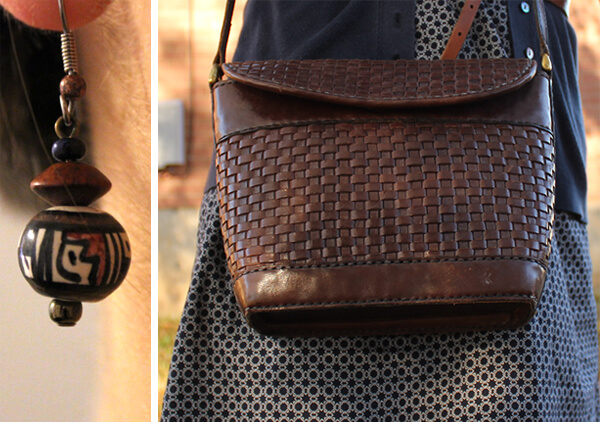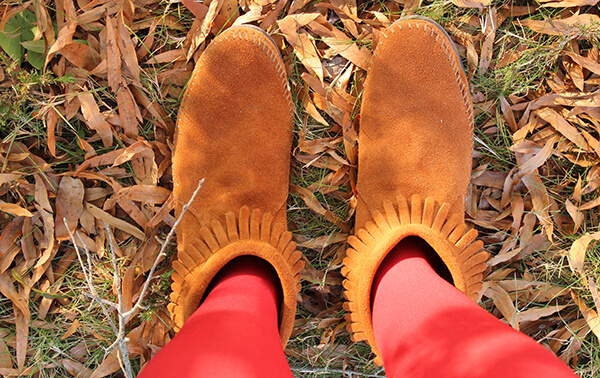 dress: secondhand Old Navy
cardigan: secondhand Banana Republic
belt: secondhand
tights: secondhand Hue
shoes: secondhand Minnetonkas
purse: vintage via Etsy (cayatwentyone)
earrings: secondhand
Last Thursday, our nearest Anthropologie had a Holiday decorating event where we helped them make decorations for their store. I went with my mom and a few of her employees. We had dinner, went to the event, and then did a bit of window shopping. The event itself was pretty disappointing. We were just cutting and gluing to make 3D triangles. They're going to turn them into a glittery garland like you see in the third picture. So when we were all tired of cutting out triangles, we left and went window shopping instead. Here are a few pictures from the event (at least we got free cookies, water, and hot chocolate

).