Somehow, throughout the course of my entire 22 years of existence, I have never heard Mardi Gras referred to as Fat Tuesday…until today. According to Wikipedia, it refers to "the practice of the last night of eating richer, fatty foods…", so I guess my eating of graham crackers and nutella right now is appropriate (though I'm not fasting tomorrow…but does that really matter?)
I was slightly hesitant to wear this outfit. I grew up thinking short boots + dresses = no no, and socks + tights = no no. I had to let my style blogger instincts (in other words, my knowledge of other bloggers who have successfully done these things) take over and break those unwritten rules. I got many many compliments on my outfit (which I'm 99% sure were genuine, not mocking, haha). My friend told me I looked kind of steampunkish and suggested that I need some brass goggles. Ha. This outfit did grow on me, though. I like it a lot.
Wanna see these pieces styled differently? top, skirt, skirt. Which is your favorite?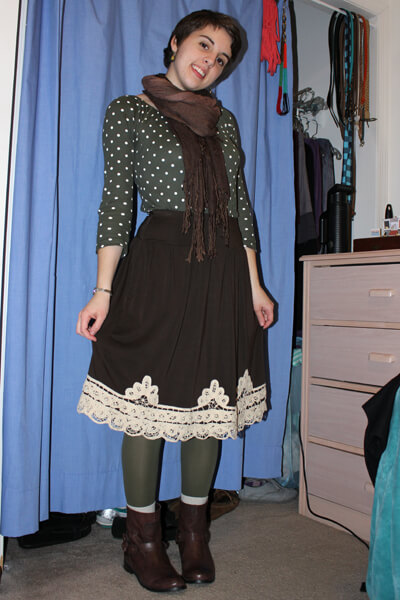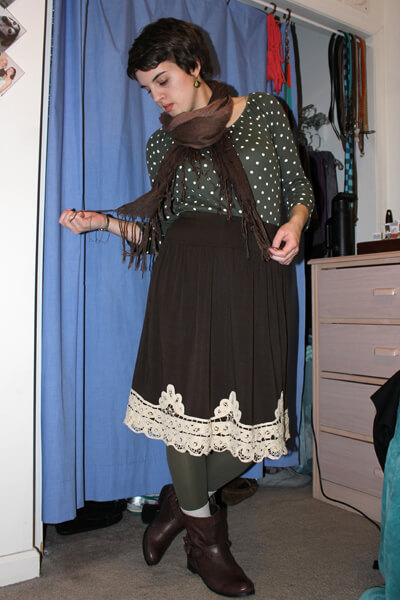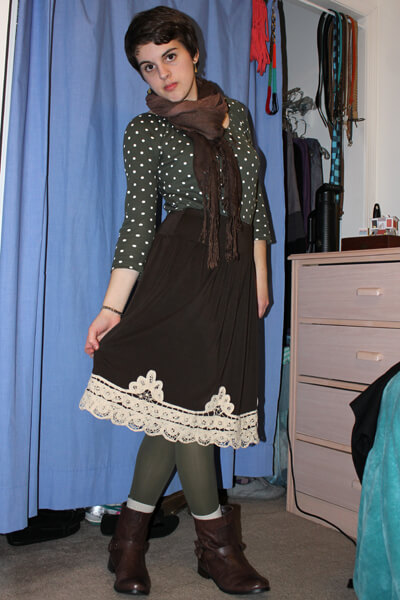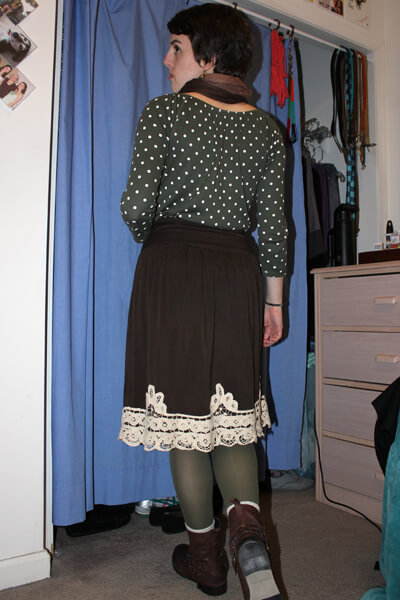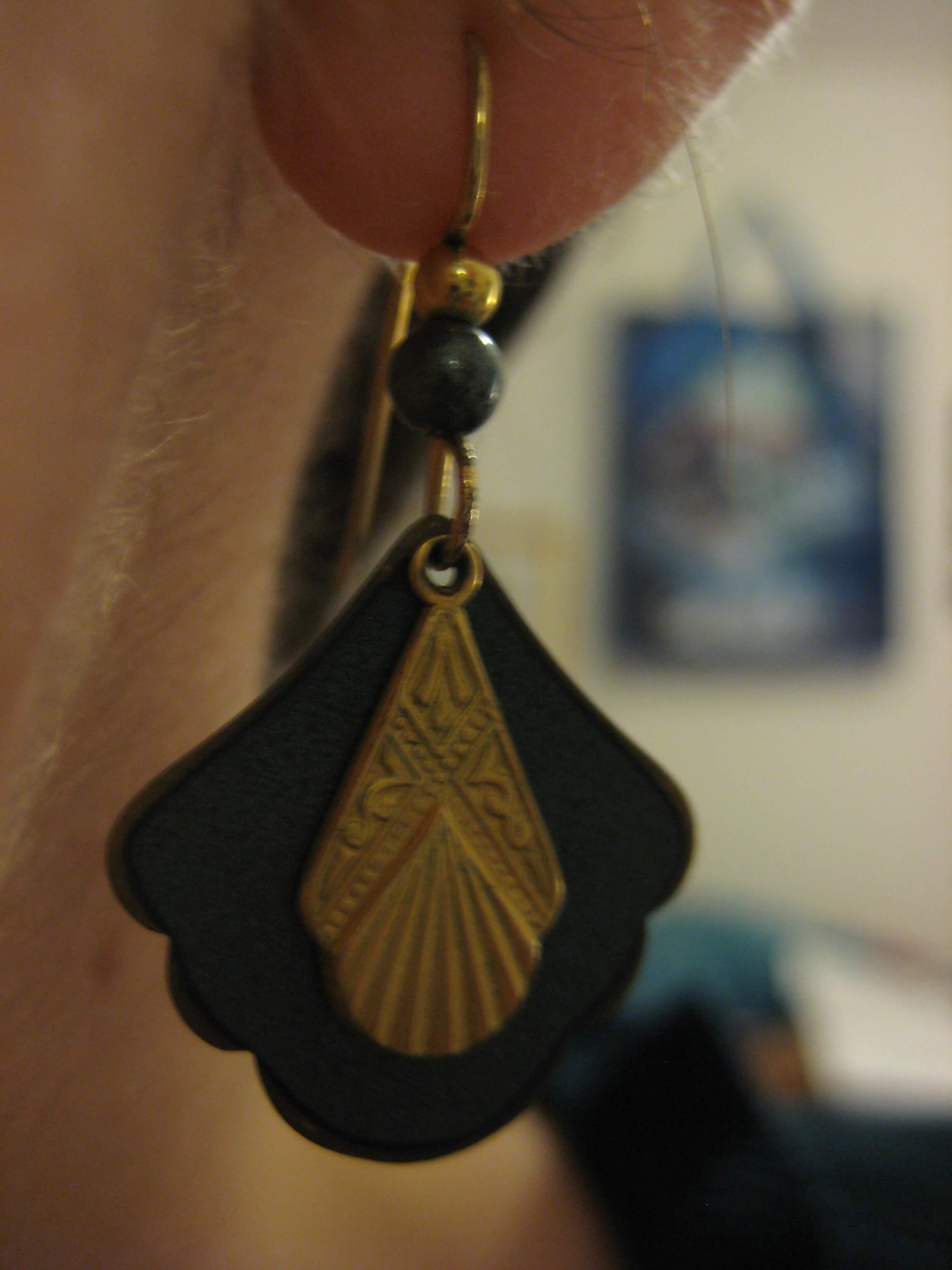 top: secondhand Old Navy; skirt: secondhand Loft; scarf: secondhand; tights: Target; boots: secondhand Nine West; earrings: secondhand