Sometimes the hardest part of putting together an outfit is deciding what shoes to wear…at least for me. Today I had that problem. I'm still not sure which shoes I like best with this outfit, so I just took pictures in every pair I considered. My verdict was on the cowgirl boots, but after looking at these pictures, I'm not sure! Which do YOU like best?
To see how I styled this skirt last time, click here. To see these red tights styled another way, click here. To make a belt like the one I'm wearing, check out this DIY. And to see some inspiration for wearing sneakers, click here.
2. Desert Boots (secondhand Miss Sixty)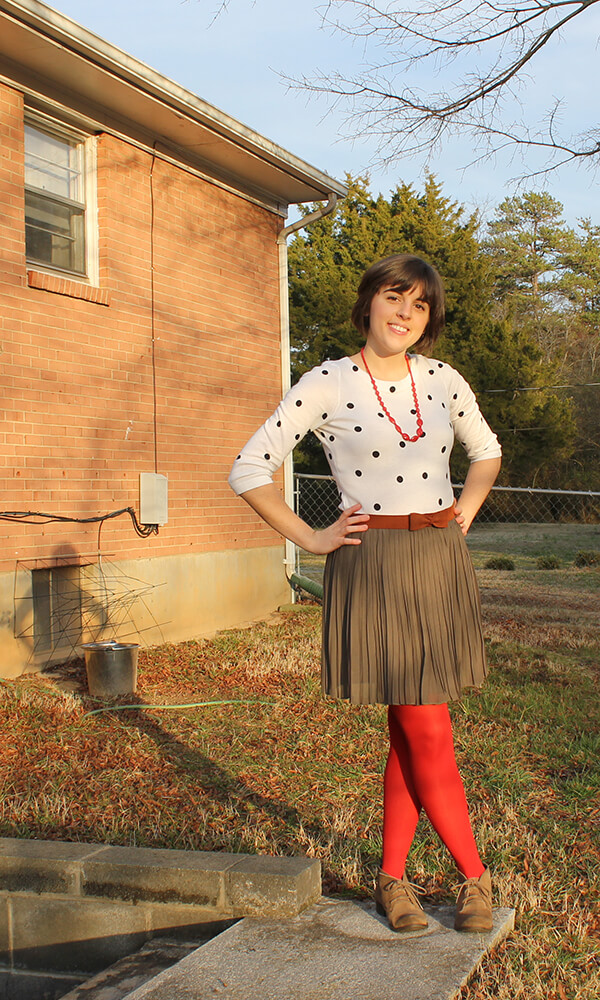 3. Ballet Flats (very old, very loved Nine West)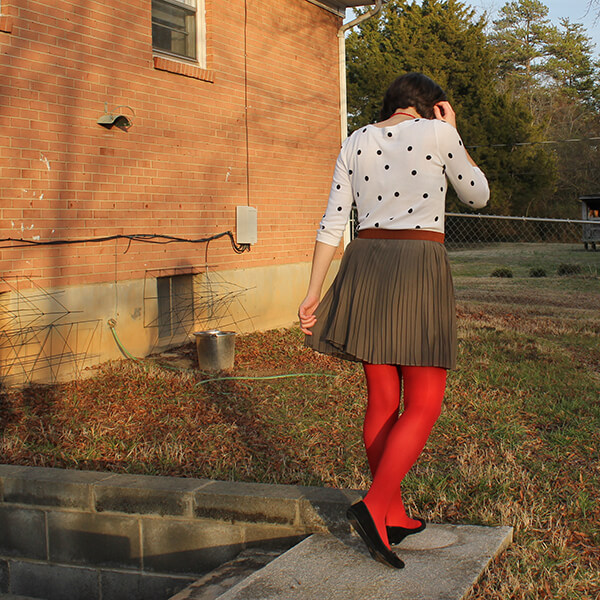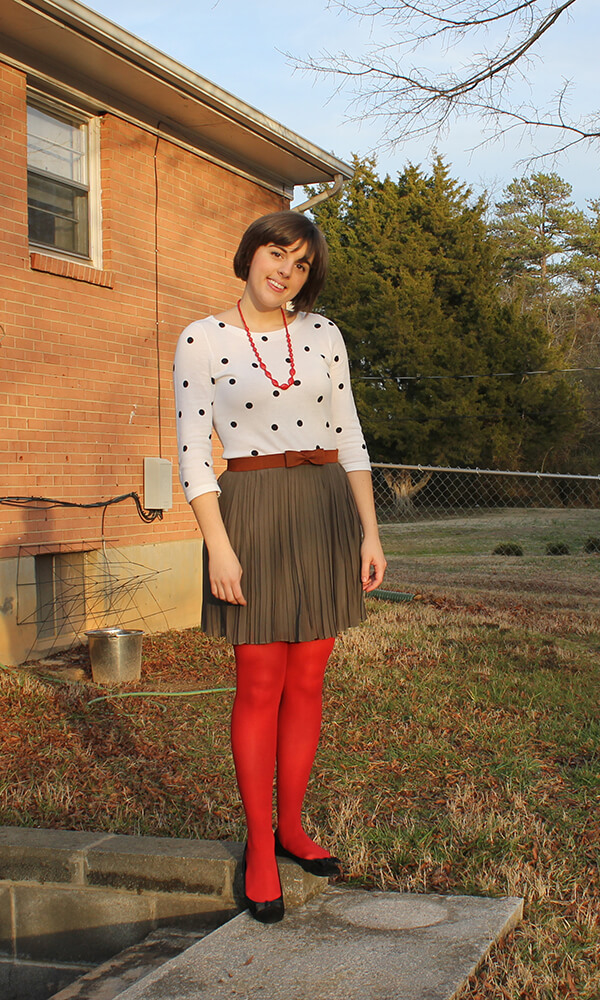 4. Cowgirl Boots (secondhand Steve Madden)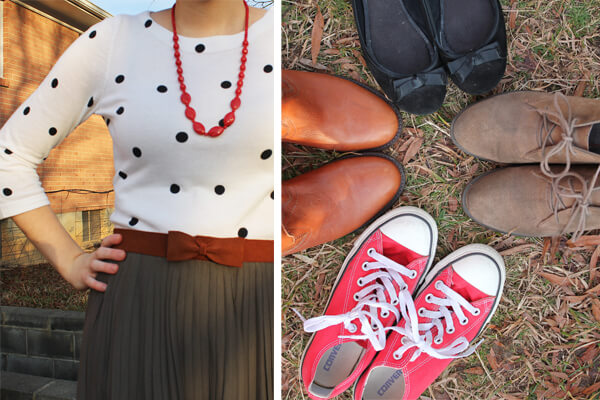 polka dot sweater: secondhand J. Crew
pleated skirt: secondhand J. Crew
tights: secondhand Hue
belt: DIY
necklace: DIY
I hope you had a lovely Valentines Day! I'm off to go bake myself some chocolate peanut butter cookies.