Before you scroll down to see my outfit pictures…
help me out a bit by answering this question. I'm starting a new series on this blog where each month I'll feature a different consignment, thrift, or resale store around the country. What I need to know is what parts of the country you'd like me to cover (where you are from, where you like to travel). You can specify a city or just tell me a state.. Just enter it in the box below and click vote (it's completely anonymous). If you want a little more info about this new article I'm going to start, read this.

This outfit was fun to put together because it incorporates so many of my favorite items – the cardigan the tights, the hat.
See these tights styled another way here, and see how my sister styled her floral tights here. Floral tights are fun!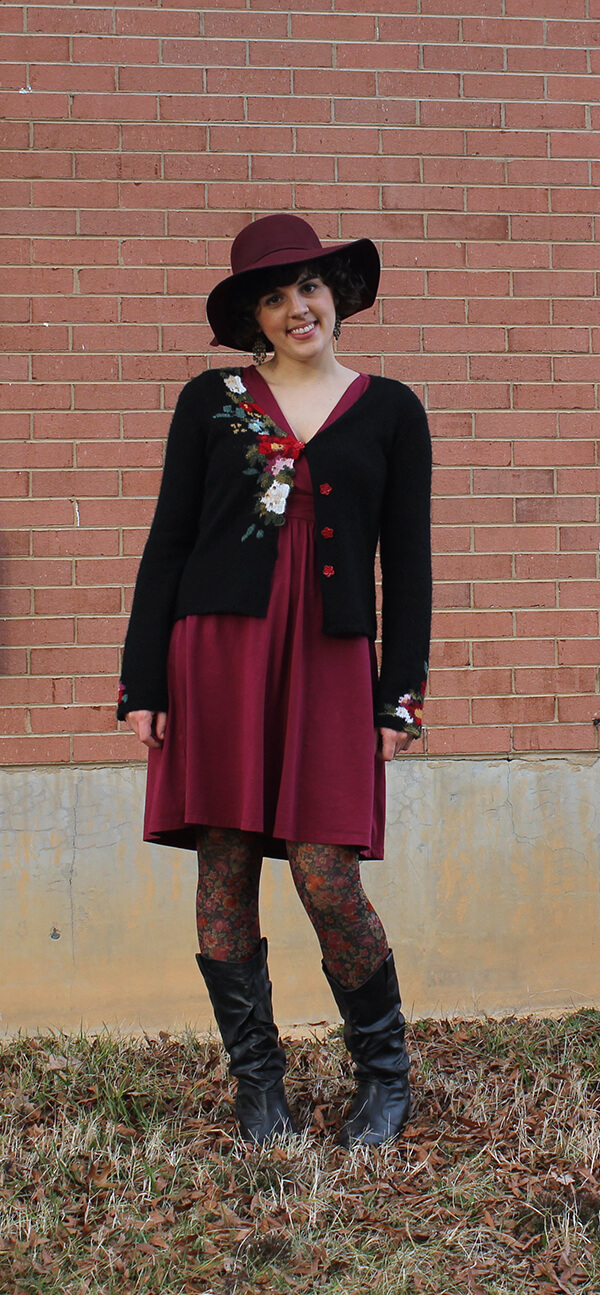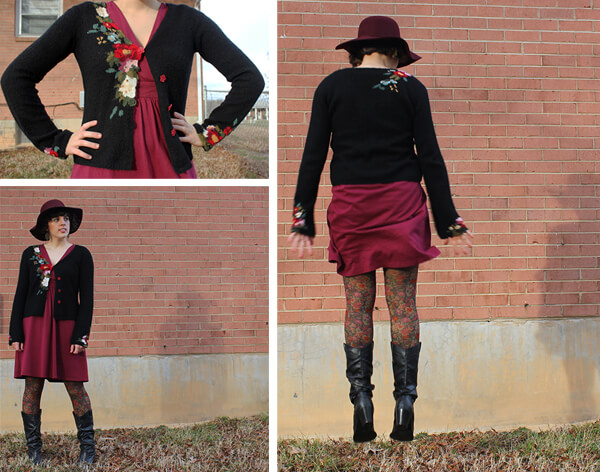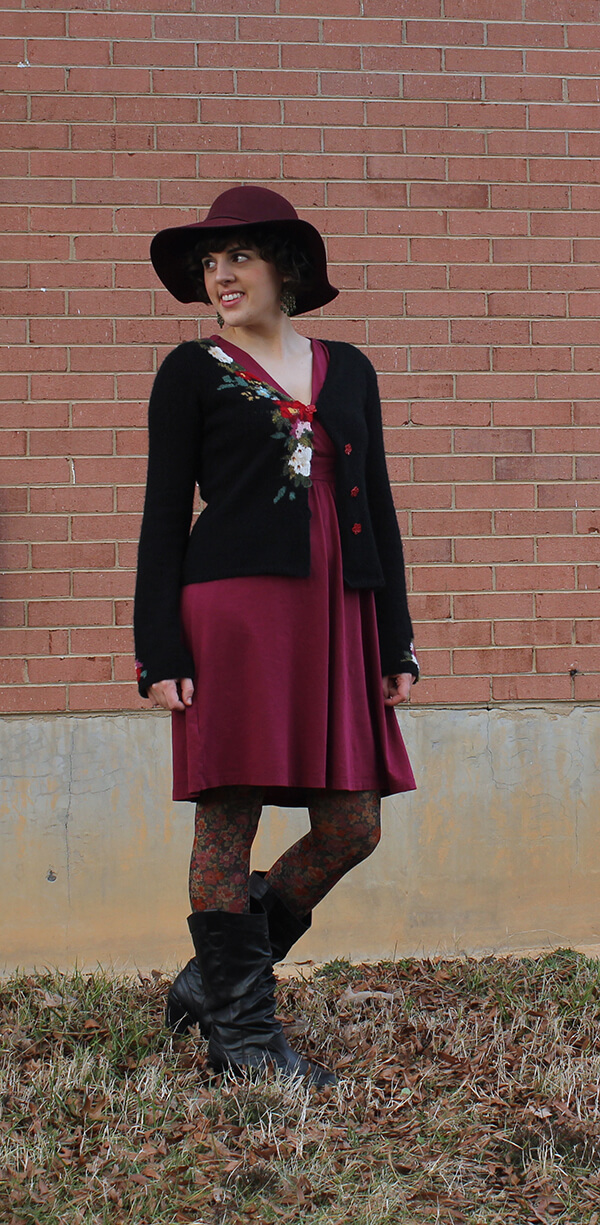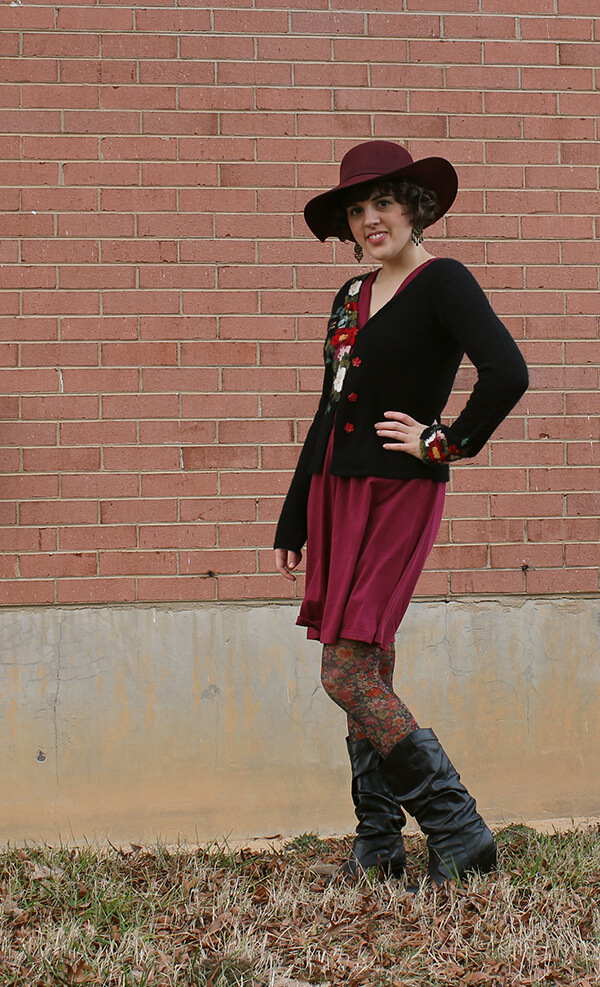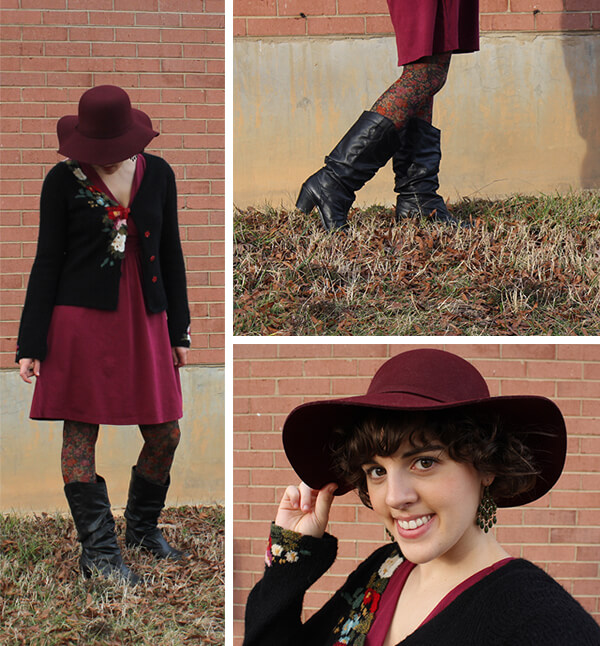 cardigan: secondhand Guinevere
dress: secondhand Loft
tights: Anthropologie last winer (I think my sister's came from Plato's Closet.)
boots: secondhand Soda
hat: secondhand Deena & Ozzy (orig. from Urban Outfitters)
earrings: secondhand