I opened my dresser drawer to find my black tights, and these lovely olive ones greeted me. So much better than the black ones would have been! I like the way they look paired with this mint green sweater.
I almost got rid of this skirt a few months ago.Then I happened upon this post Kinsey did where she wore this same skirt. Her outfit was so cute I decided to keep it.
See a few other ways I've styled the pieces in this outfit here, here, and here.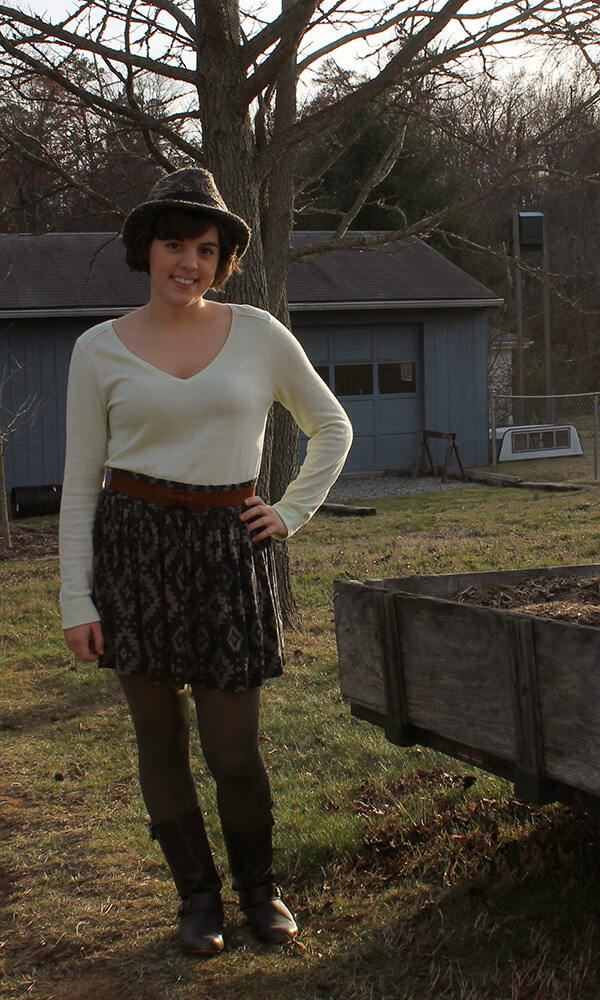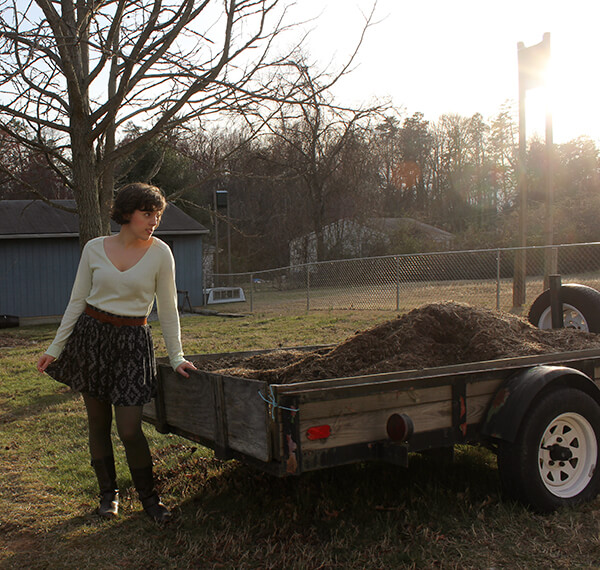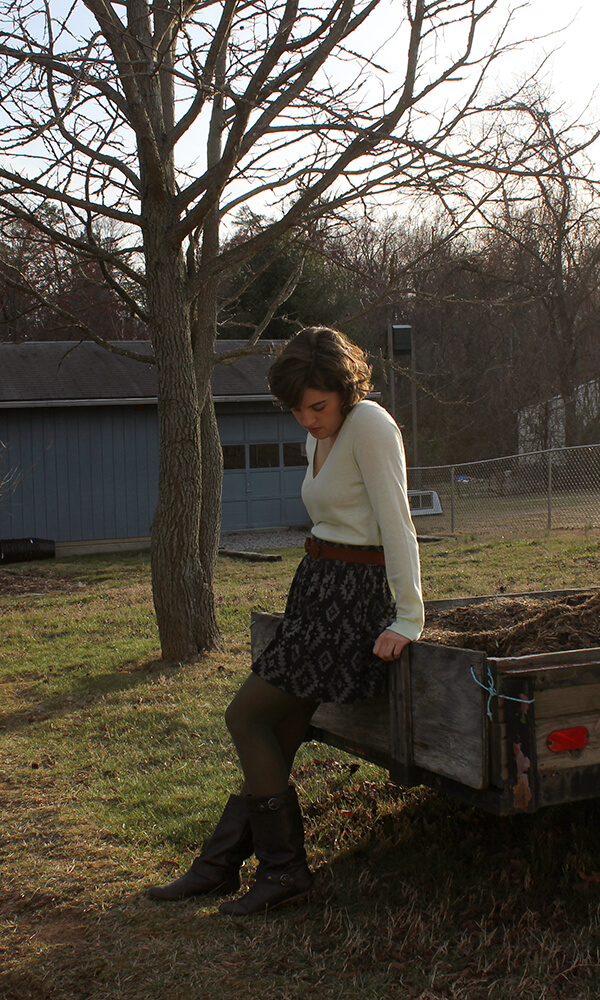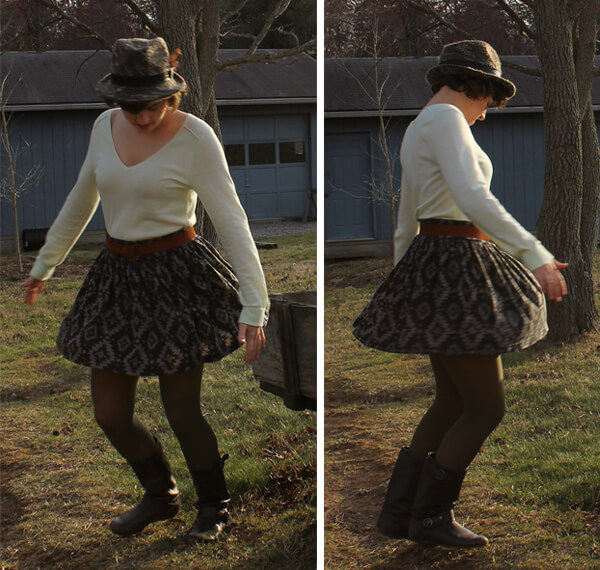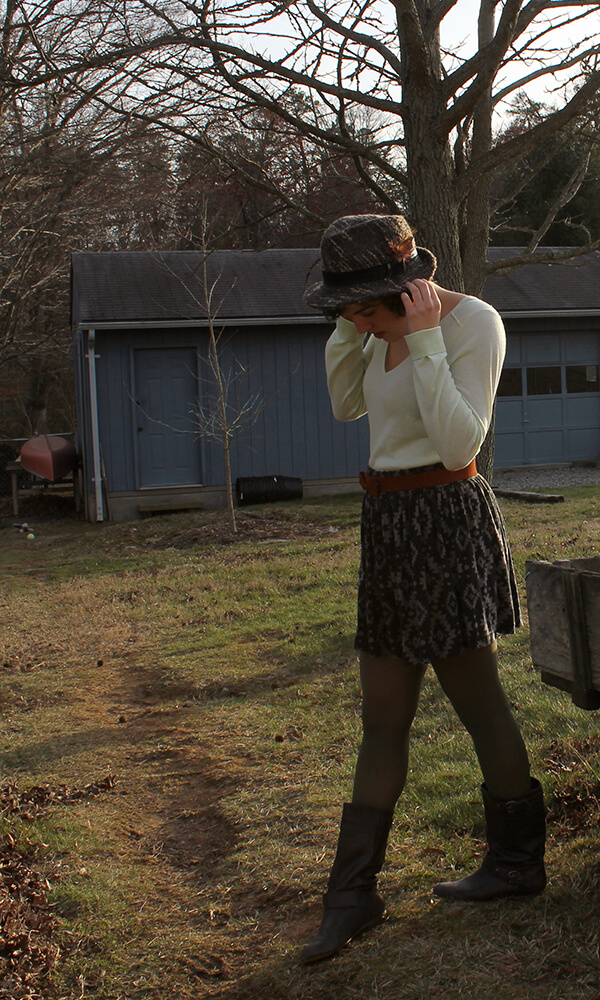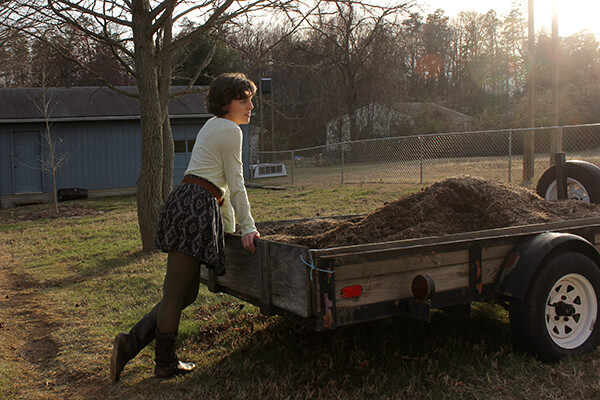 sweater: secondhand Gap
skirt: secondhand 21
boots: Star Ling via Nordstrom (over 3 years ago)
belt: DIY
tights: target
hat: secondhand San Diego Hat Co.
Follow Along: