When I was in college, I took a fiber arts class. We learned knitting, crocheting, embroidery, quilting, and we touched on weaving in the final weeks. I really enjoyed the class. It was very relaxed, and I cherish many of the projects I made. I haven't had much time to use those skills since taking the class, but making an embroidered bracelet was a project I could easily tackle in an afternoon…and I'm quite pleased with the result! It's a very inexpensive project, and it's so easy to personalize with different colors and patterns. Keep reading to learn how to make your own!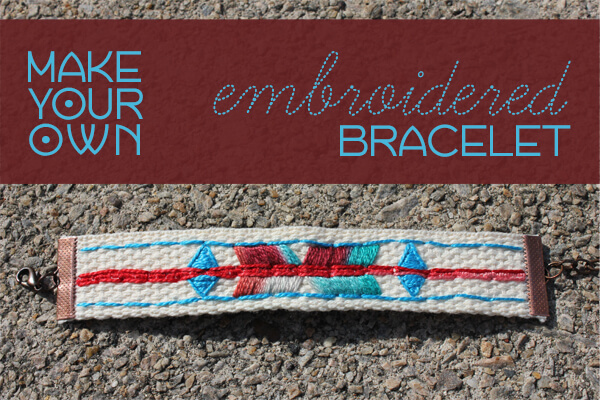 SUPPLIES:
1 inch cotton webbing – My bracelet is 6 3/4 inches, but I got a foot of webbing for only 60¢. You should be able to find this in the sewing department of your craft store.
25mm/1 inch ribbon clamps. I couldn't find these at my craft store, so I got them from this shop on Etsy.
lobster clasp & chain extender
embroidery needle
various colors of embroidery thread
jewelry pliers
scissors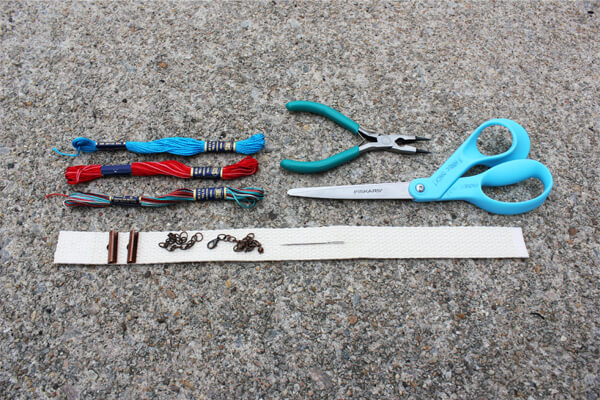 INSTRUCTIONS:
1. Sketch out the pattern you want to embroider…unless you just want to wing it. This is mine, but as you'll notice, I didn't follow it exactly.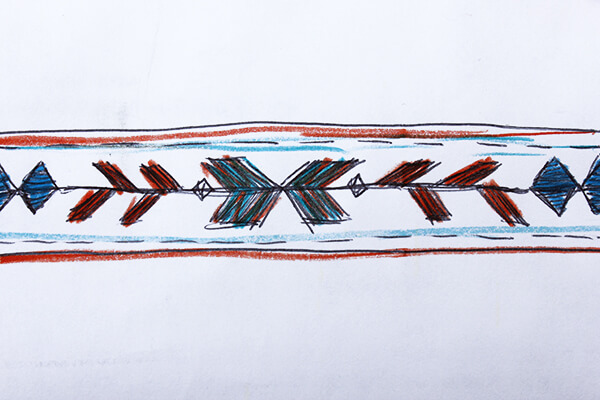 2. Cut your webbing to a length that fits around your wrist. It shouldn't wrap all the way around your arm since you're adding a clasp. The ends of mine were about an inch shy of touching when wrapped around my wrist. Put the ribbon clamps on either end of the webbing – you just clamp them on with jewelry pliers.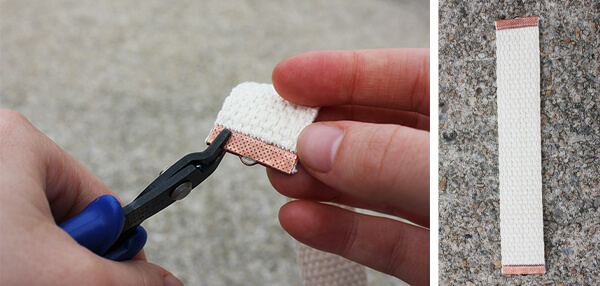 3. Embroider your pattern on the webbing. Don't worry about it being perfect. Mine's certainly not, but I still like it. If you need instructions on how to embroider, just check out this instructables article. I just used a basic backstitch and satin stitch, but if you want to get all fancy with french knots and such, go for it! I have some extra webbing, so I may make make another using some different techniques.I went with a southwest-inspired pattern, but something floral or Scandinavian-inspired would be pretty. I also found this picture on Pinterest which has some fun ideas for stitches.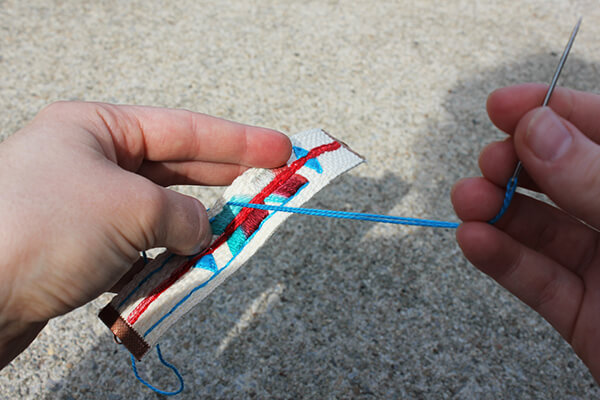 4. Add a chain extender to one end of your bracelet and a lobster clasp to the other. That's it, you're done! I'd love to see pictures if anyone does this project, so please share!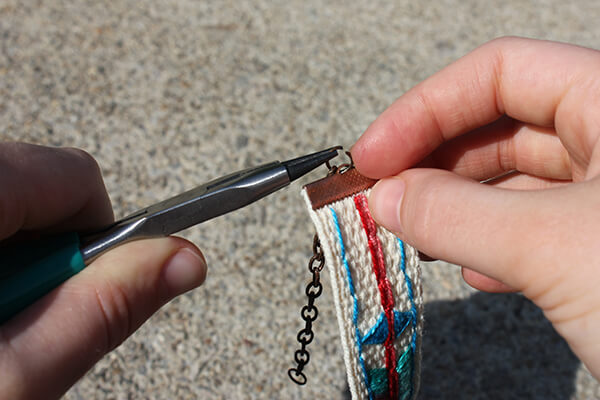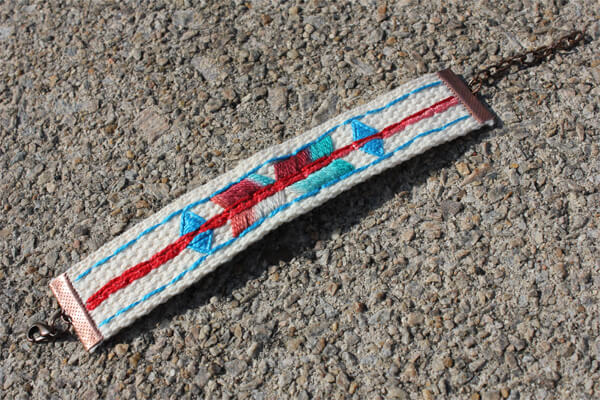 And just for fun, here are some pictures from my fiber arts class. We had some of our pieces featured in an exhibit downtown at the end of the semester.
My embroidery project – I did a crazy colorful portrait of my friend Hannah.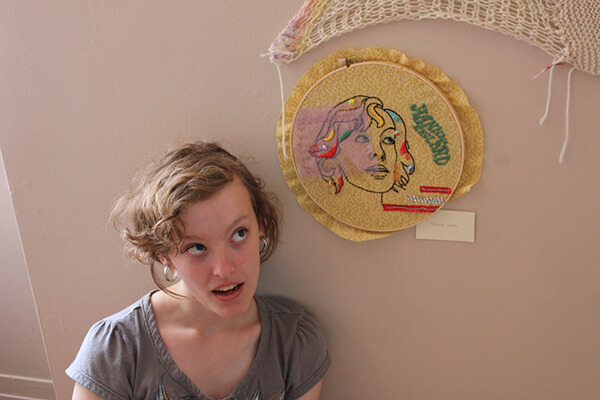 My friend Hannah's project – she did a portrait of me (in a TARDIS).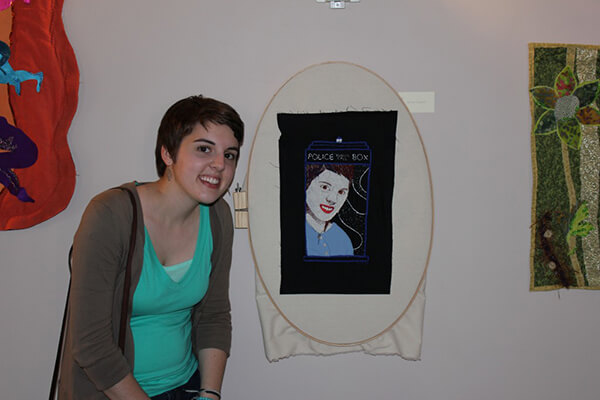 My quilt, inspired by my two favorite trees on campus.
And just a reminder,
If you have my blog bookmarked, be sure to change that bookmark to www.jalfrezi.com.