Why did I decide to take pictures midday? I don't know.
I just got back from having my hair cut, so it's loaded with product and looks yucky. I'm minimalistic when it comes to hair. I use as little product and as little heat as I can to get it to look decent. I prefer to have cuts that work well with the natural texture of my hair, but this growing out stage is a little tough. ANYWAY…
I bought this shirt when I was shopping for warmer clothes. So it's NOT what I was after, but how could I turn down this lovely slate grey, navy, and olivey-brown floral? It's 82˚F here today, so I figured I'd wear it now before it gets cold. I decided to pair it with the boots to make the look more autumnal. This is probably the only skirt I own that I would wear with this top. It's more snug and short, so the looseness and length of the top works with it. A longer or flowier skirt would have just made me look frumpy. Wanna know more about working with proportion in outfits? Check out this post over at Sidewalk Ready. Kayley has some helpful tips.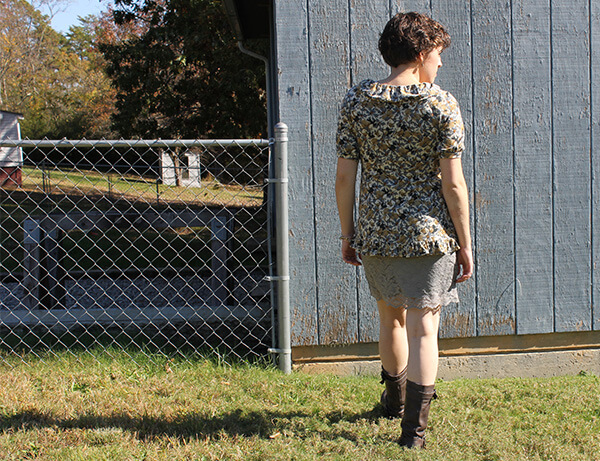 top: secondhand Loft
skirt: secondhand xhilaration
boots: Star Ling (Nordstrom), several years old
bracelets: free gift at NARTS conference
earrings: secondhand