Today I bring you my first ever GIVEAWAY!
Win this lovely bracelet, hand selected by yours truly! The bracelet is from World of Good, a line of fair trade jewelry and accessories. (World of Good now partners with eBay on their green marketplace. Their product line was acquired by Greater Good, another provider of ethically sourced goods.)
This bracelet is called "a reveille of bugle beads." The description says, " Give your style a wake up call with this sparkly cuff made with colorful bugle beads by the artisans of Tara Projects in India. Based in Delhi, Tara Projects unites thousands of artisans to produce handcrafted pieces while lobbying for fair trade and fighting injustice. What a great way to start the day." You can also buy Tara Projects products at Ten Thousand Villages.
The bracelet is a lovely, sparkly brown. In sunlight, some of the beads turn a pretty purple color. The bracelet is bendable so it will adjust to fit your wrist perfectly. It has a $20 value. Thanks to Your Stuff Consignment Boutique for providing it!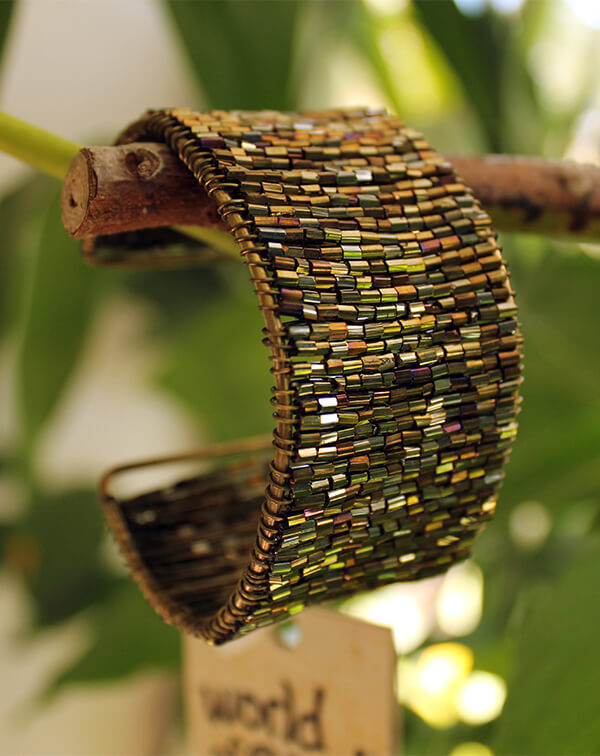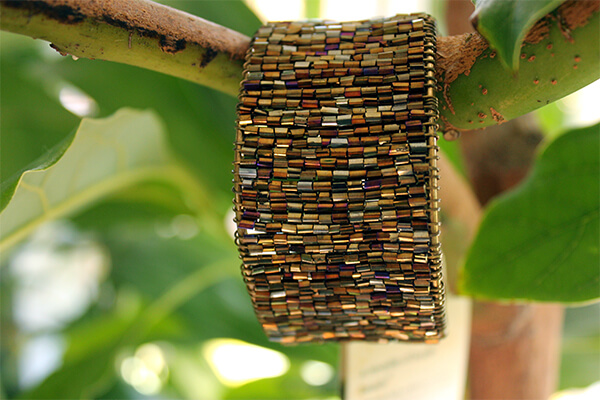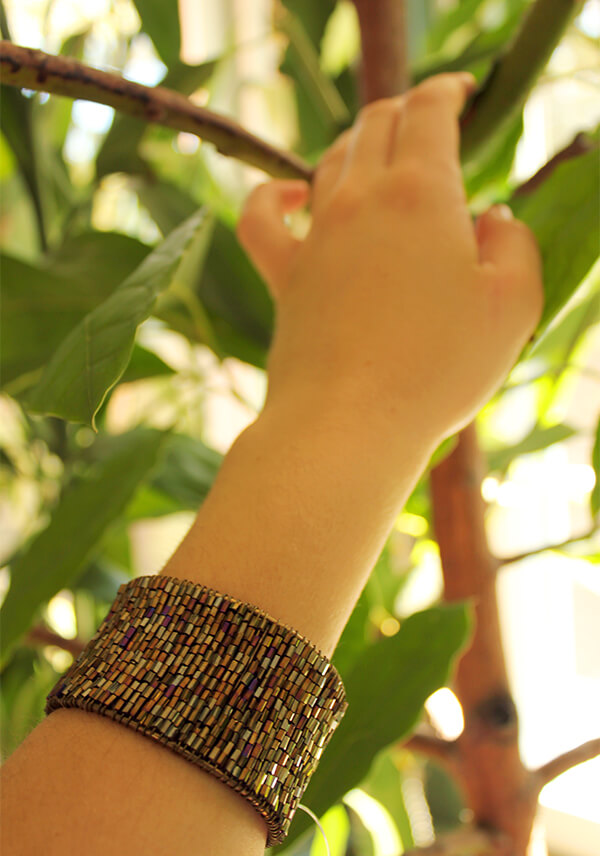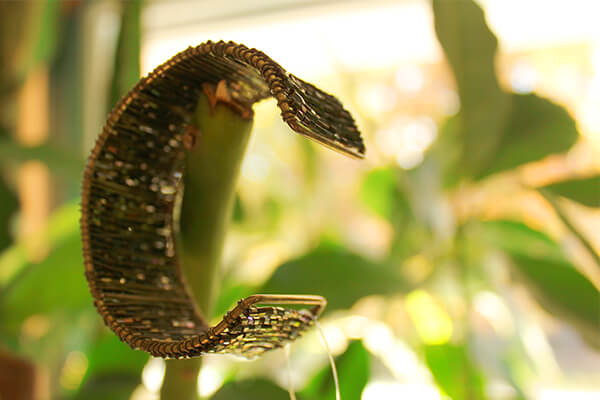 You can enter the giveaway three ways (and three times). Here's how:
Leave a comment below telling me what your favorite Thanksgiving food is.
Leave a comment telling me you follow 2ndhand Knowledge either on Bloglovin' OR by email subscription (Go over to the right sidebar and there's a place where you can sign up. There's also a link there for Bloglovin'). If you subscribe some other way (for example, I subscribe to blogs with Feedly), that's cool too. Just specify the service you use in your comment.
Please leave a separate comment for each entry if you want them all to count. Make sure you include your email so I'll have a way to contact you if you win. Giveaway only open to U.S. residents.
The last day to enter the giveaway is Sunday, November 18th. The winner will be announced on Monday, November 19th. And you really should enter because I don't have a ton of followers so your chances of winning will likely be high.