All of the colors from Pantone's spring 2013 color report are pretty, so I wanted to feature more than just the color of the year, emerald. This week, I made an inspiration collage for monaco blue. Monaco blue is like a mix between navy and cobalt. I like it because like navy, it's really versatile, but like cobalt, it's vibrant. Here are some pictures of the lovely color I gathered from around the web. Click the collage for a larger view.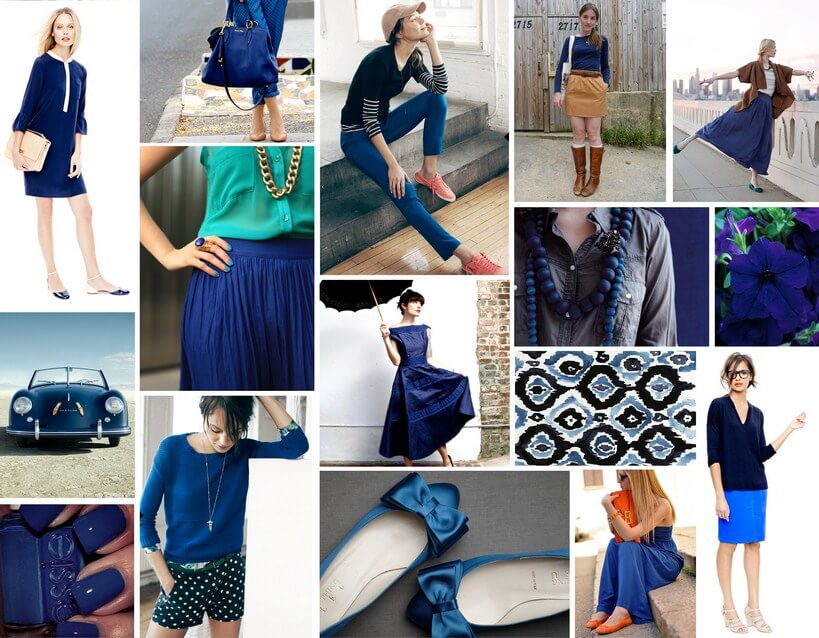 blue and white dress, purse, blue pants, camel skirt, maxi skirt, Porsche, green shirt, vintage dress, necklace, flowers, watercolor pattern, cobalt skirt, nail polish, polka dotted shorts, shoes, orange accessories
I love this color paired with orange, green, cobalt, camel, or just white. I also really like how it looks with black and white patterns (see striped tee and polka dotted shorts above).
I plan to do collages for more of the spring 2013 colors in coming weeks. Take a look at them here and let me know in the comments if there's one of those colors in particular you'd like me to feature. I'd love your input!