I've seen a lot of bold florals in spring 2013 lookbooks, magazines, and all over the web. Not little delicate florals, but big, bold, colorful florals. I personally love them because they're still girly, but loaded with personality – spunky, dramatic, adventurous, artsy! Here are some fun floral styles from around the web. Click the collage for a larger view.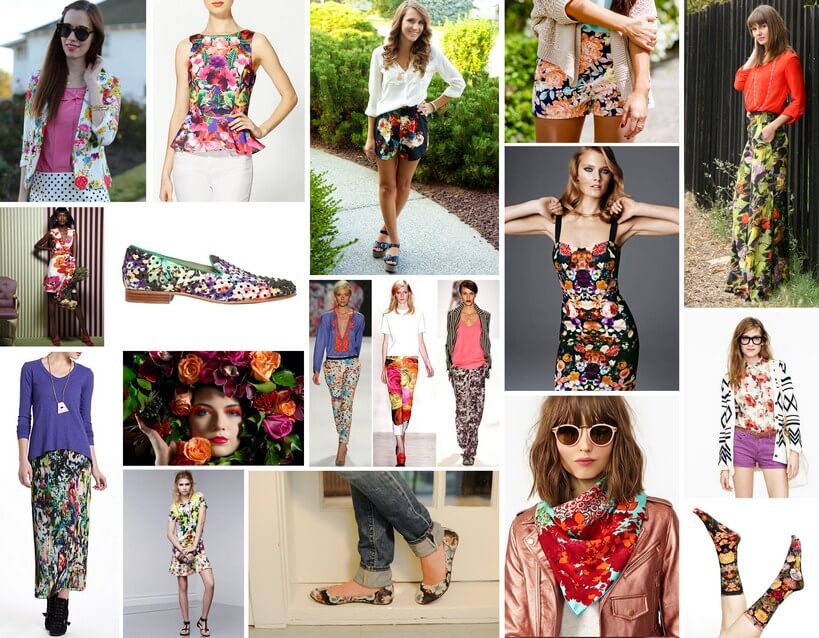 wide leg pants, pants trio, dress (bottom row), black floral dress, long skirt, peplum top, dress (striped backdrop), floral top with geometric cardigan, black floral shorts, floral headpiece, orange and navy shorts, scarf, loafers, blazer, flats with jeans, socks
I love the florals alone, and they definitely have enough character and interest to stand alone, but I also like the looks where they're paired with other patterns – the geometric cardigan, the polka dots. I do think pattern mixing with such bold prints needs to be done cautiously, though.
Do you like bold florals or do you think you'll stick with the more delicate ones?