My birthday is on Saturday. I turn 23 on the 23rd

. In honor of my birthday, the month of amethyst (birthstone) and violet (birth flower), I put together a light purple style collage. African Violet also happens to be one of the colors in the Pantone Fashion Color Report Spring 2013.
Purple/lavender is a color I've always been told looks good on me, and I think that's true of most brunettes. Purple is also one of the school colors of my alma mater, so all the more reason to love it.
Click the collage for a larger view.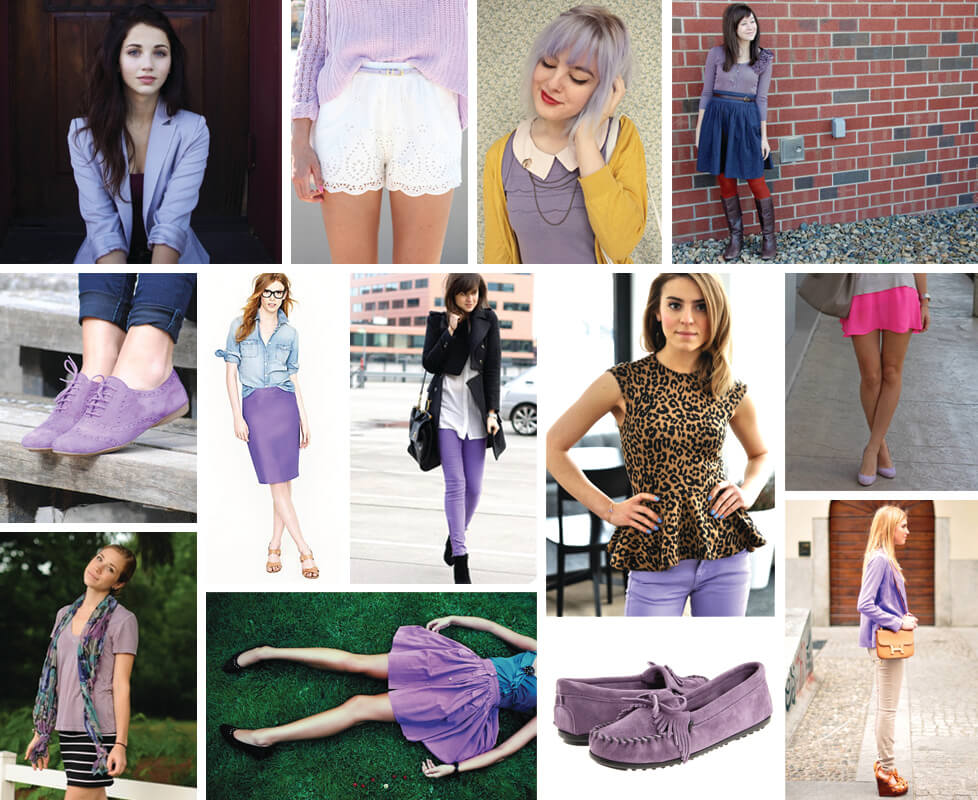 lavender blazer; white lace shorts; purple hair and yellow cardigan; sweater with navy skirt and red tights; purple oxfords; purple skirt with chambray top; skinny jeans and black coat; leopard peplum; neon pink skirt with purple shoes; striped skirt and floral scarf;lying in the grass; purple Minnetonkas;purple, khaki, and camel.
I really love the way light purple looks with that neon pink! I also think it's lovely paired with mustard yellow or camel. The leopard print looks amazing with the purple, but the black and white stripes are much more my style. I really love the idea of lavender shoes, so I'll have to be on the look-out next time I'm in a consignment store. BUT that first photo of the lavender blazer might just be my favorite!
Which is your favorite look from the collage? Are there any colors or patterns you particularly like paired with purple that aren't shown above? Tell me about it in the comments!