I've had this outfit planned in my head for so long, but I haven't been able to wear it because of constant rain! The skirt is so long…I didn't want to have to worry about it dragging through puddles. The sun has finally returned, though (along with warmer weather – bleeh)!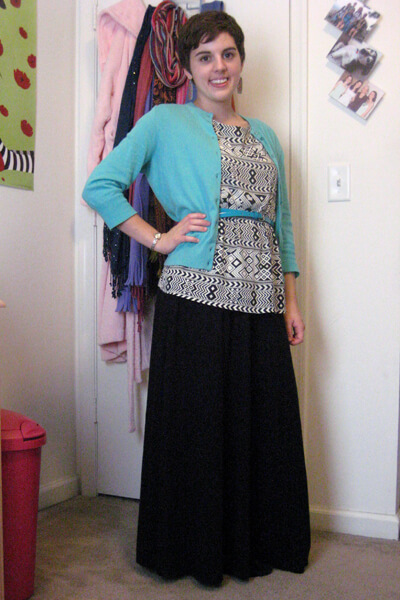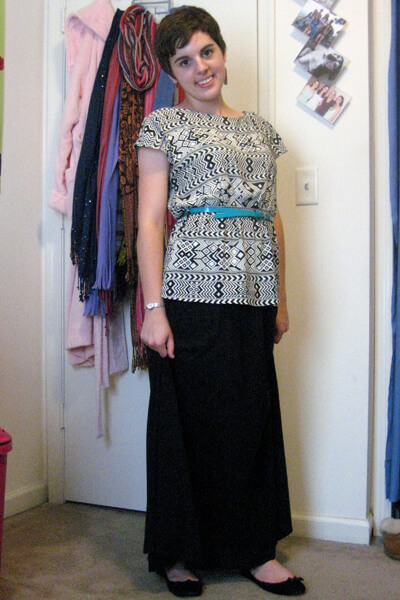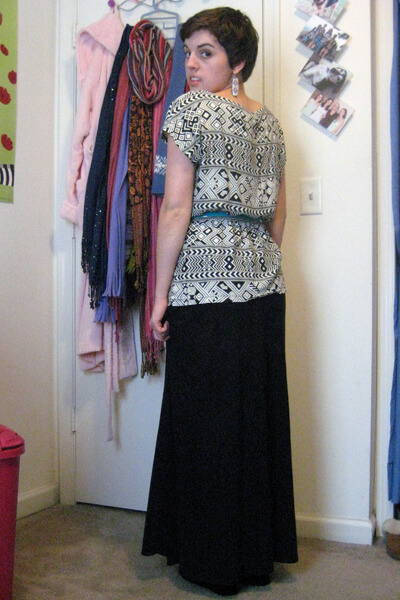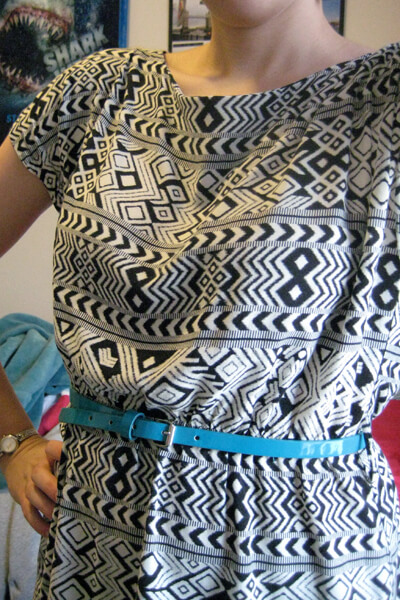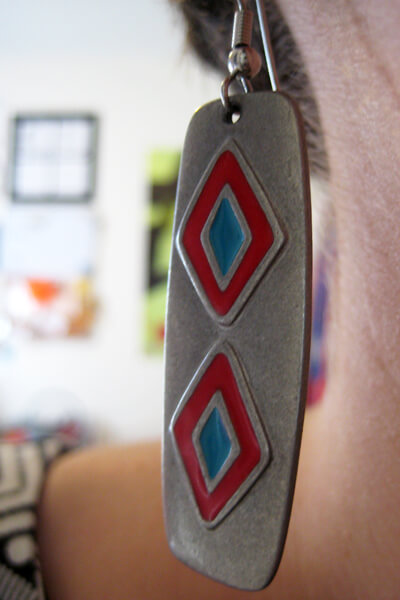 top: F21 via Buffalo Exchange(?); sweater: J. Crew via Your Stuff; skirt: NY and Company via Uptown Cheapskate; shoes: old and very loved Nine West; earrings: NARTS Consignment Tour, Scottsdale, AZ; belt: Your Stuff
These pictures are so grainy! Time for a new camera…I wish. That and Wacom's new Inkling.
So does the weather ever affect your outfit choice?