In the September issue of Real Simple, they say the color of the season (fall, that is) is teal. I'm happy because I LOVE teal! I was so inspired by the article that I made a display at the store based on it: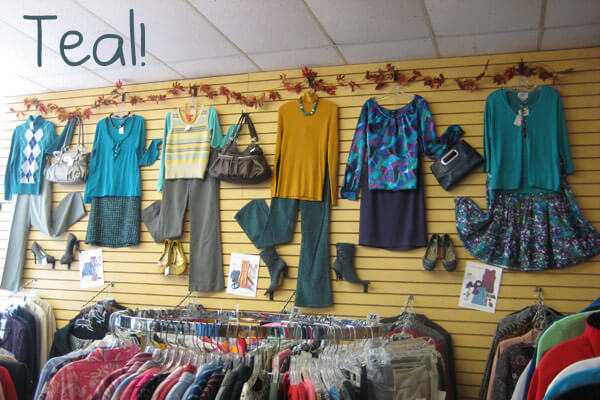 The Real Simple style experts suggested three color pairings. From left to right, the first two outfits are GREY + TEAL, the second two are SAFFRON + TEAL, and the last two are VIOLET + TEAL. I love all of the combinations and can't decide which is my favorite. They are all so pretty! Here's my take on teal: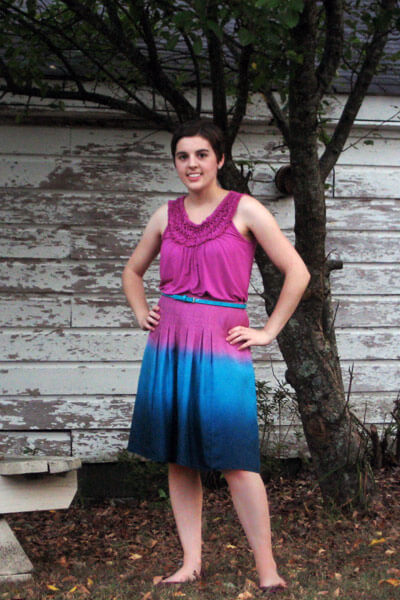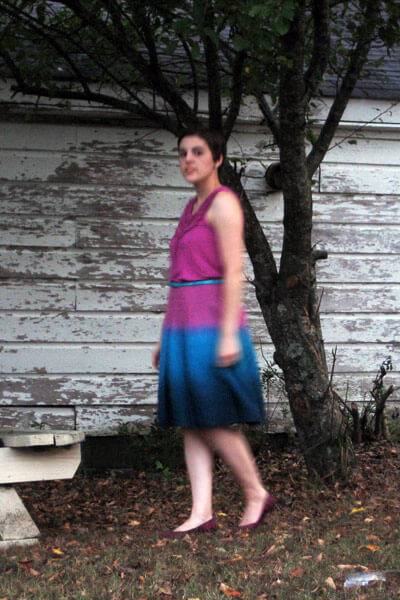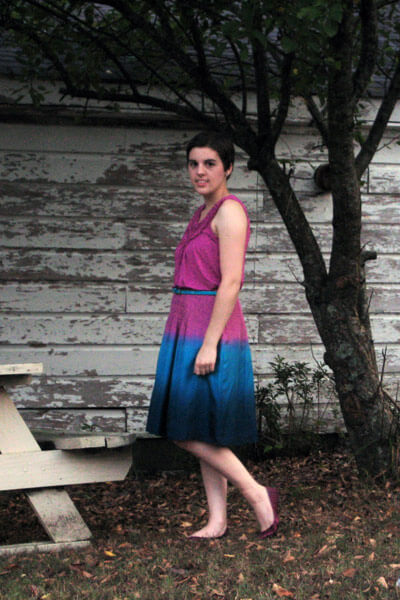 top: August silk via Your Stuff, stolen from mom; skirt: Nine West via NARTS consignment tour in Dallas, Texas; belt: Your Stuff; Shoes: Nine West (purchased new many years ago); earrings: purchased in Santorini, Greece
Will you incorporate more teal into your wardrobe this fall? Which color pairing will you try first – teal + grey, saffron, or violet?