Today I finally got my haircut. It's been so long…and my hair had gotten so long…that I now feel bald. It's soooo short! Today's outfit was just a random jumble of things I felt like wearing…a mint tank, my newspaper necklace, a few new things I've never worn before. My hairdresser complimented my outfit though, so I evidently did good. Oy, it's been a long day.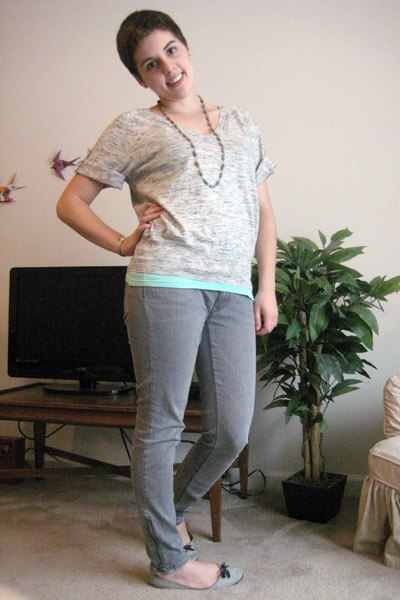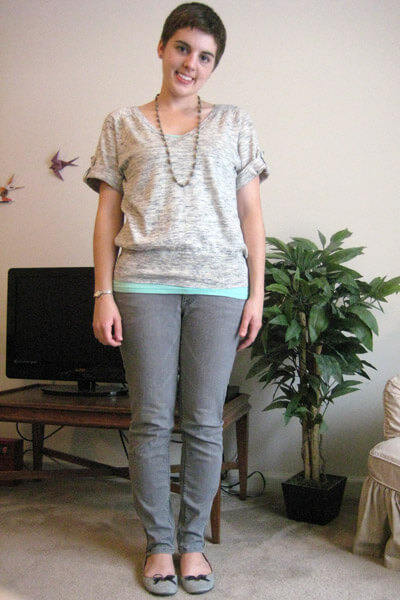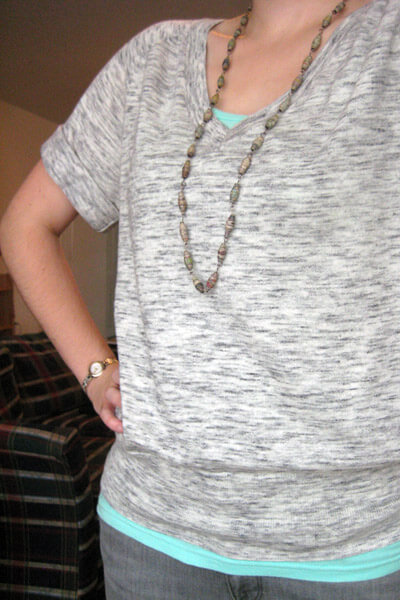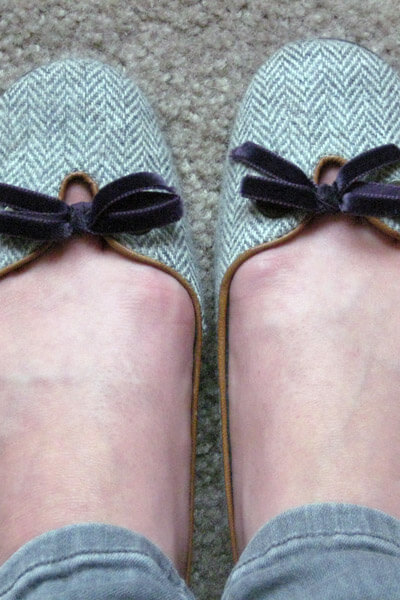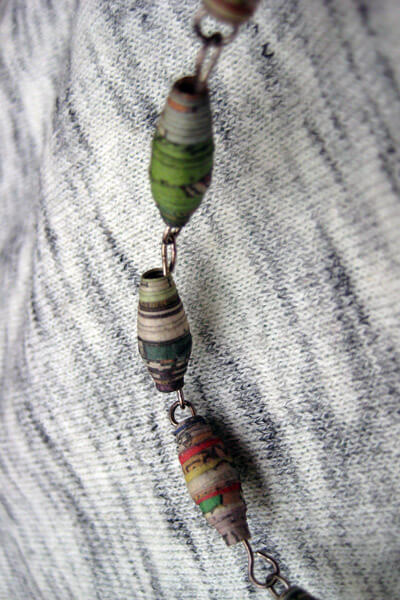 sweater: Talbots via Your Stuff; tank: Gap via Your Stuff; jeans: Loft via Plato's Closet; shoes: J. Crew via Your Stuff; necklace: handmade by me, beads and all
I tend to buy a lot of grey clothes. It's just a color that appeals to me…it's so flexible! Is there a particular color that you tend to buy a lot of?
P.S. – One of my favorite fashion bloggers also wore grey today. I love her outfit. What do you think?