Well, I'm back to my grey ways! I have lots of pictures today! I really like this top. I usually wear it belted, but I decided to accessorize differently today.

Me tripping. I love the mess-up pictures. They're always the best.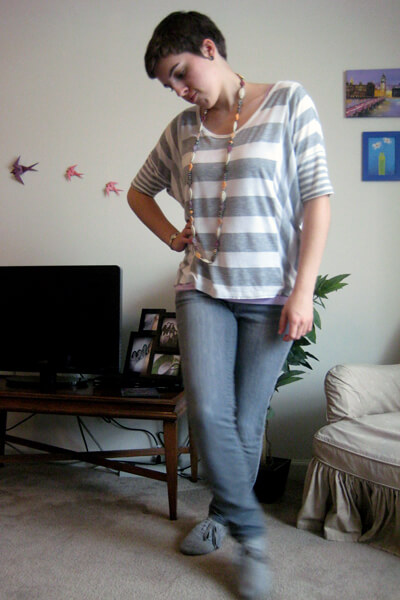 top: One Clothing via Plato's Closet; jeans: Old Navy via Plato's Closet; camisole: Gap; shoes: Toms; earrings: Mustard Seed (Bethesda); necklace: Your Stuff
I'm off to eat dinner and finish writing a three act plot. Fiction is not my forte. :/
Question of the day: How do you accessorize? Do you switch things up or do you have a tried and true way you wear each outfit?