This is my lazy Friday outfit. Luckily it doesn't LOOK like the typical lazy college student too-big-sweatpants-and-a-tee outfit. I don't have Friday classes, but I do get things done, like grocery shopping, so I still like to look presentable. I wear this skirt ALL THE TIME, and I really felt like wearing it today. Since it feels like lazy-wear to me, I dressed it up with a sparkly scarf.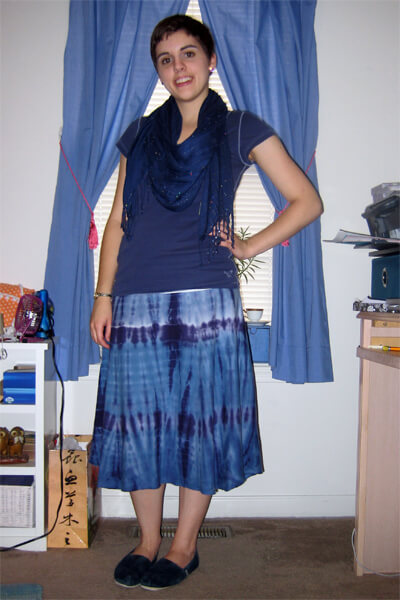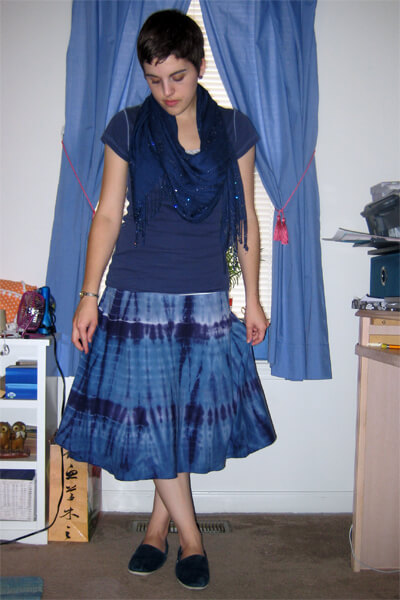 Here's my very flattering mess-up picture of the day. I seem to have balance issues.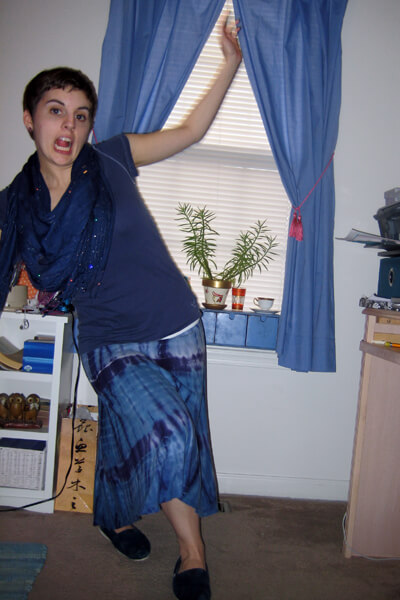 AHH. There's a shark munching on my shoulder!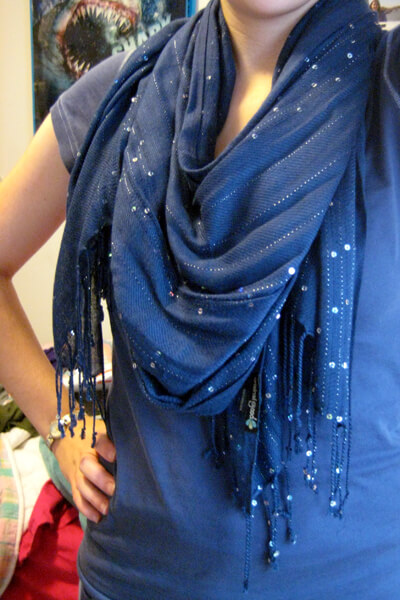 top:American Eagle via Your Stuff; camisole: Gap; skirt: Tryst via Marshalls; shoes: Toms; earrings: Plato's Closet; scarf: World of Good via Your Stuff
What do you wear on lazy days? (I admit, I sometimes stay in my pajamas way too long if I have no obligations) What about to the grocery store?