I wore this last week to babysit three kiddos. It was my first experience babysitting, unless you count playing with toddler neighbors and friends' younger siblings. They're cool kids, so it was fun. I'll likely be watching them a lot more in July. They like art, so it's easy to keep them and myself entertained.
I intended to post this outfit the day I wore it, but that happened to be the same day my blog temporarily died…so you get it today. It's been REALLY hot lately – like mid-90s (˚F). Today is the first day it's cooled down a bit and it has been wonderful.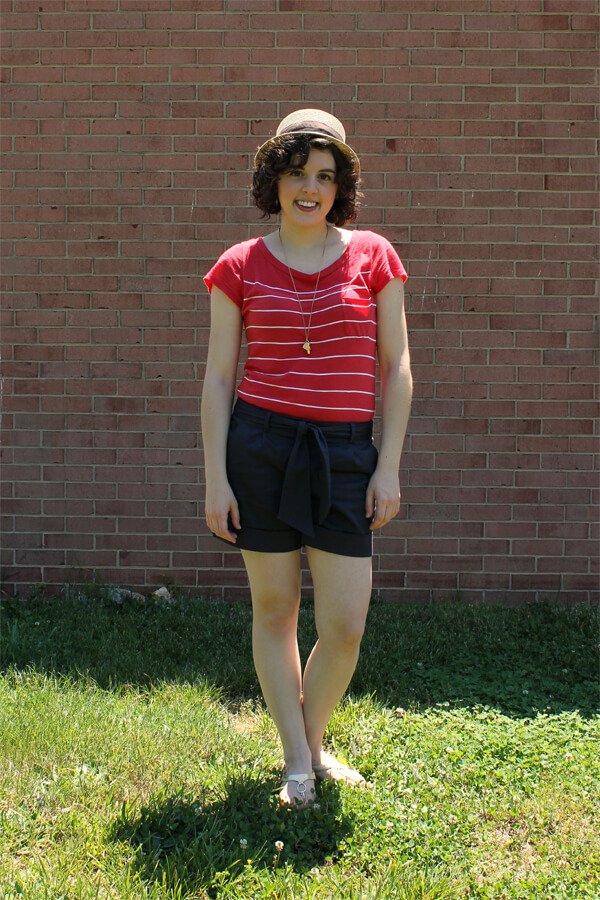 The past several years, I haven't owned many pairs of shorts, nor have I had the desire to. This year, my shorts supply is building up again. I guess it really just depends on what I find in consignment and thrift stores. This year the stores have been good to me.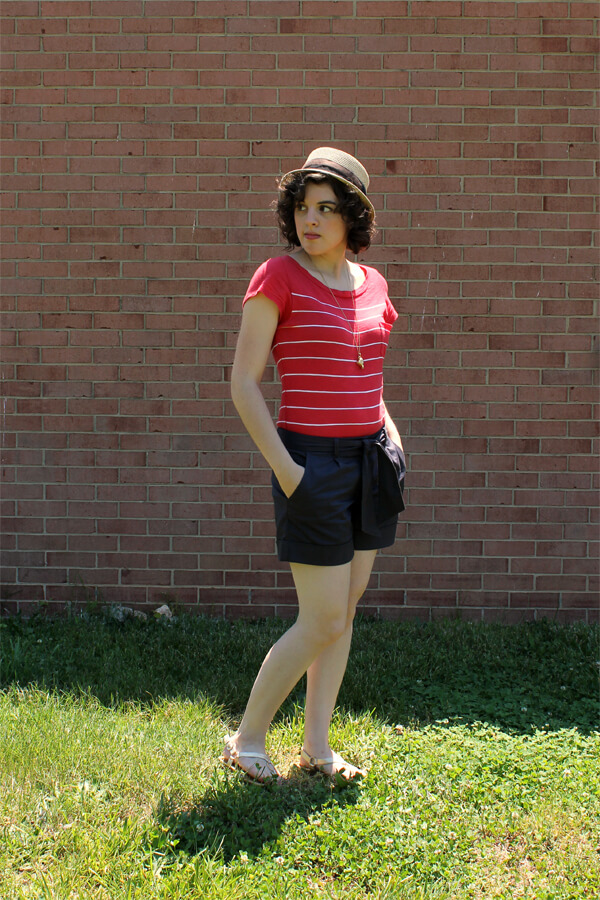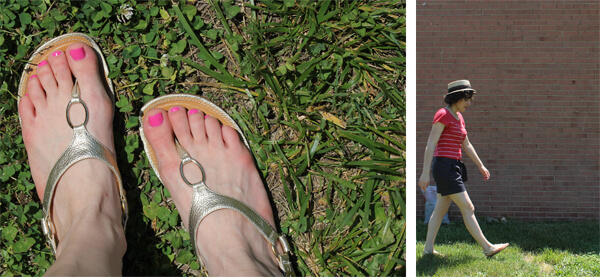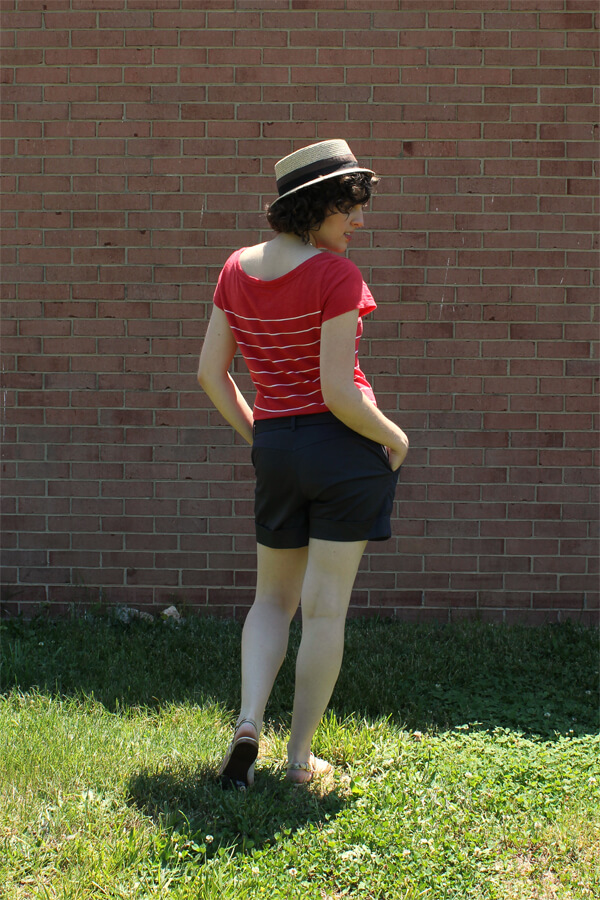 Haha…this necklace is a whistle. I got it for my 5th birthday (so it's 18 years old). The three-year-old I was babysitting was obsessed with it. First, we had a pretend marching band. She played the accordion (a slinky) and sang, and I blew the whistle on cue. Then for the rest of the four hours I was there, she would randomly demand that I blow the whistle. She's cute.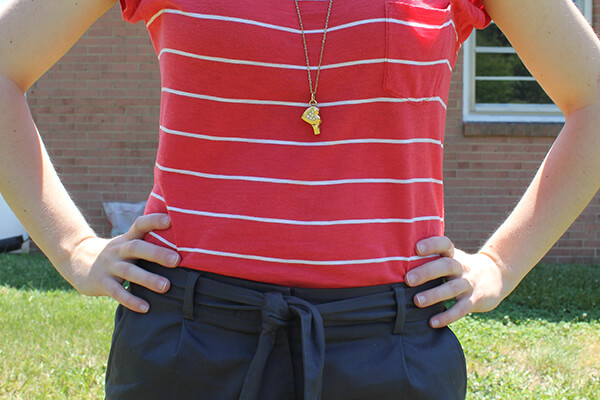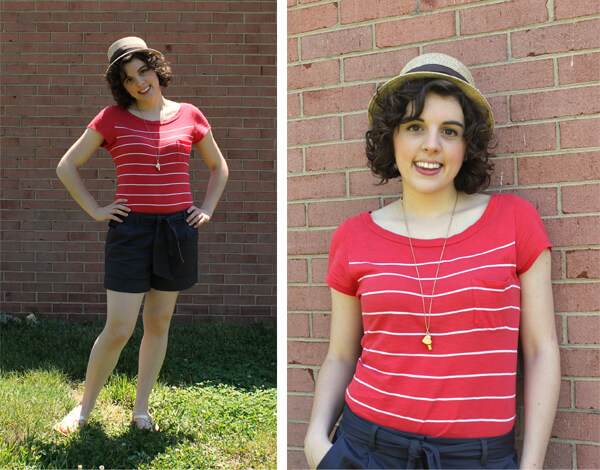 tee: secondhand American Eagle
shorts: secondhand New York and Company
necklace: 5th birthday gift
sandals: secondhand Bandolino
hat: Cooperative via Urban Outfitters
And just a reminder,
If you have my blog bookmarked, be sure to change that bookmark to www.jalfrezi.com.