I love when a very "put-together" outfit is also really comfortable. This silky top is nice and supple, the blazer is stretchy soft knit, and these lace-up booties are one of my favorite pairs of shoes. Actually, the least comfortable part of my outfit is also the most casual – the jeans. I'm much more of a skirt or dress person (probably because I don't have any jeans currently that I love).
Do you have any tricks for staying super comfy while still looking polished?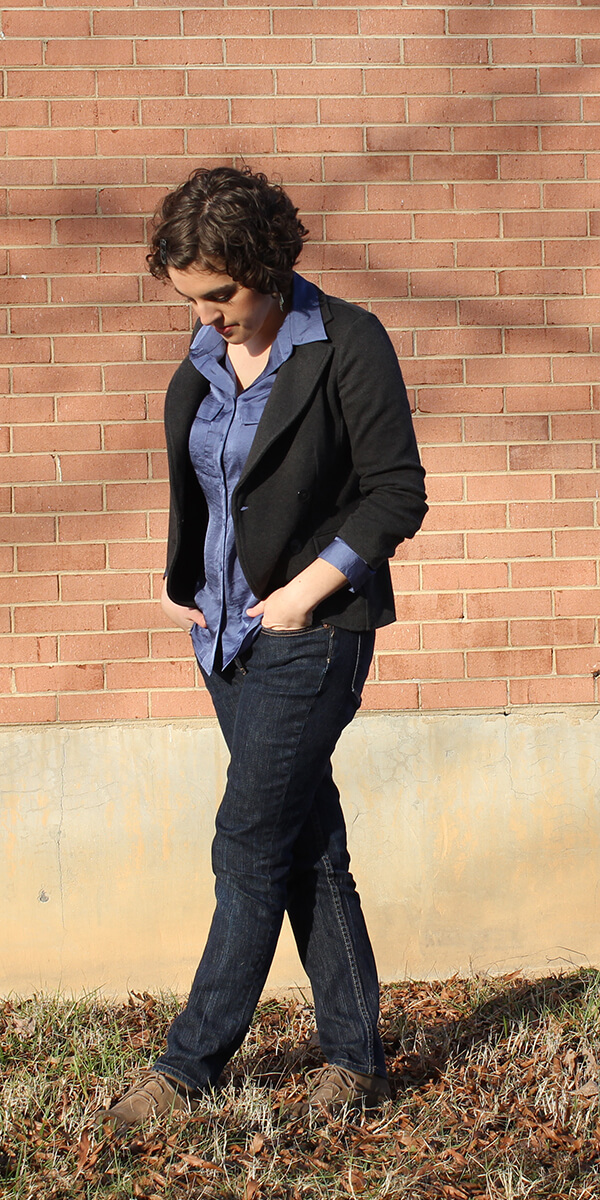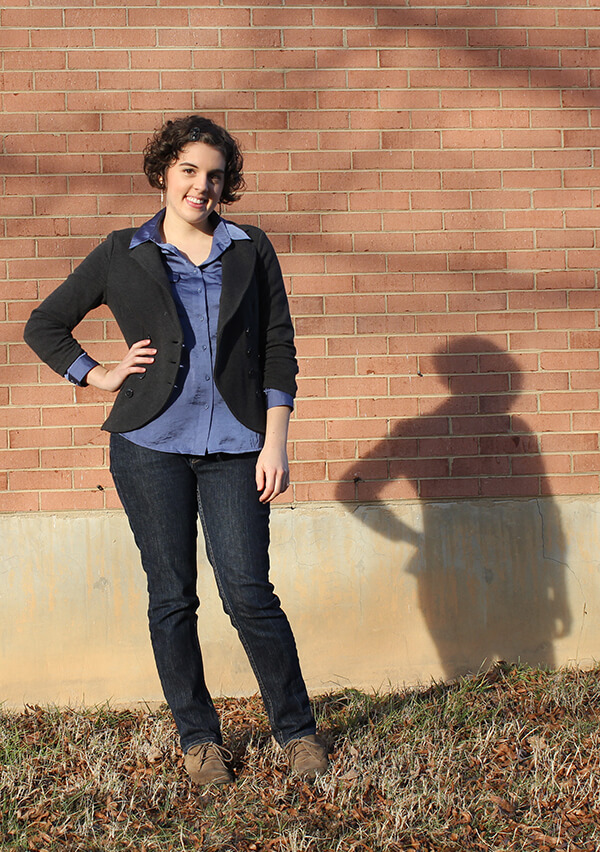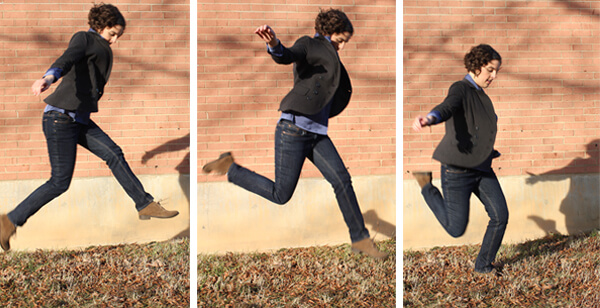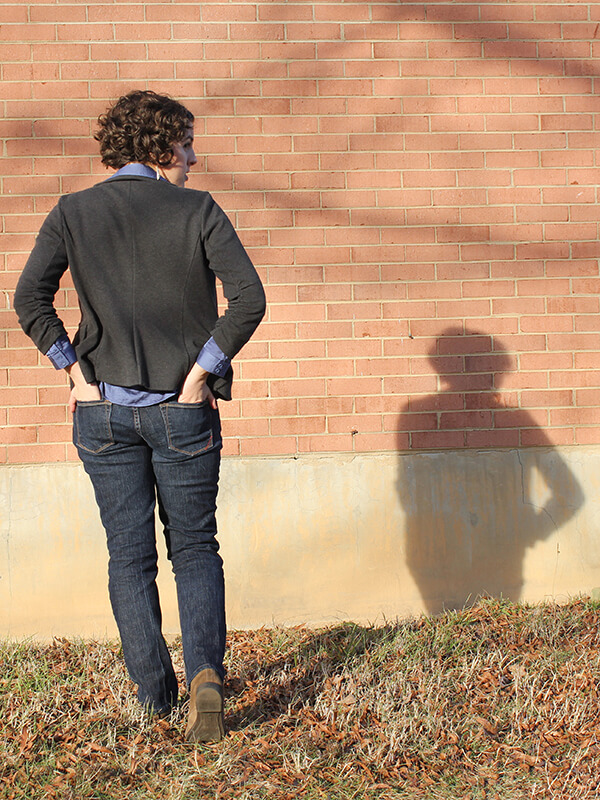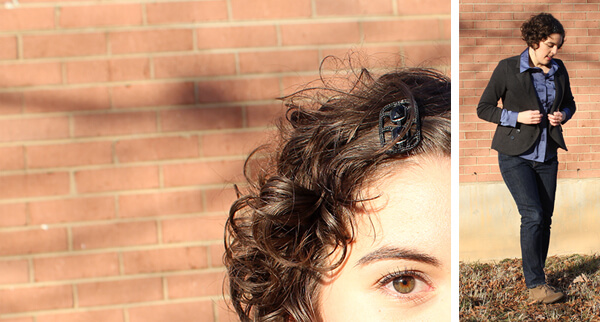 Hahaha! I was using self-timer continuous shoot and I didn't realize the camera was still taking pictures…until this moment.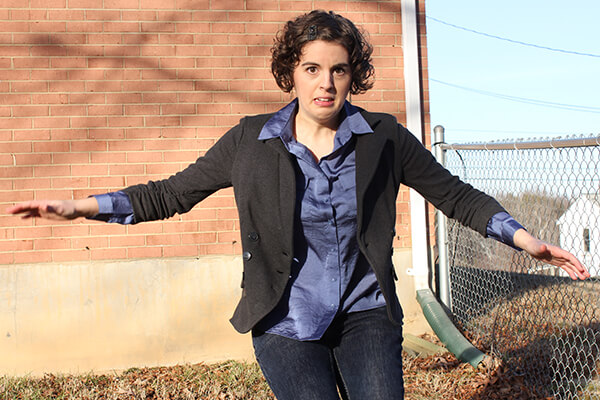 blazer: secondhand New York and Company
top: secondhand Mango
jeans: secondhand Banana Republic
shoes: secondhand Miss Sixty