I'm not tall. 5'3″, that's me. I love this skirt, but I was concerned that the midi length would't be flattering on me. After wearing it, I'm happy to say that I like the length. It's just short enough, hitting right below the knee rather than mid-calf. A few other things that I think make this skirt okay on my kinda short figure are the vertical pattern on the skirt (vertical lengthens, horizontal widens), wearing the skirt high on the waist with a belt (a midi skirt is not one to be worn on the hips), and the little bit of a heel on my boots.
Browse through Pinterest for some more midi skirt inspiration!
Also, see this post to see how else I've styled this top.
Lastly check out my weekend links from yesterday if you missed them.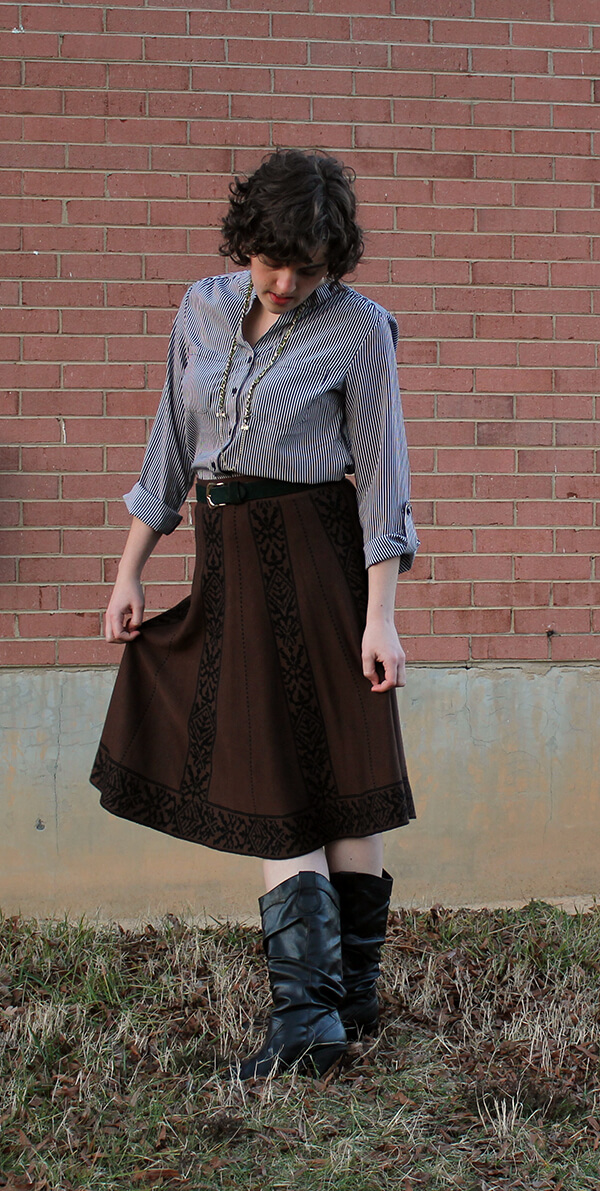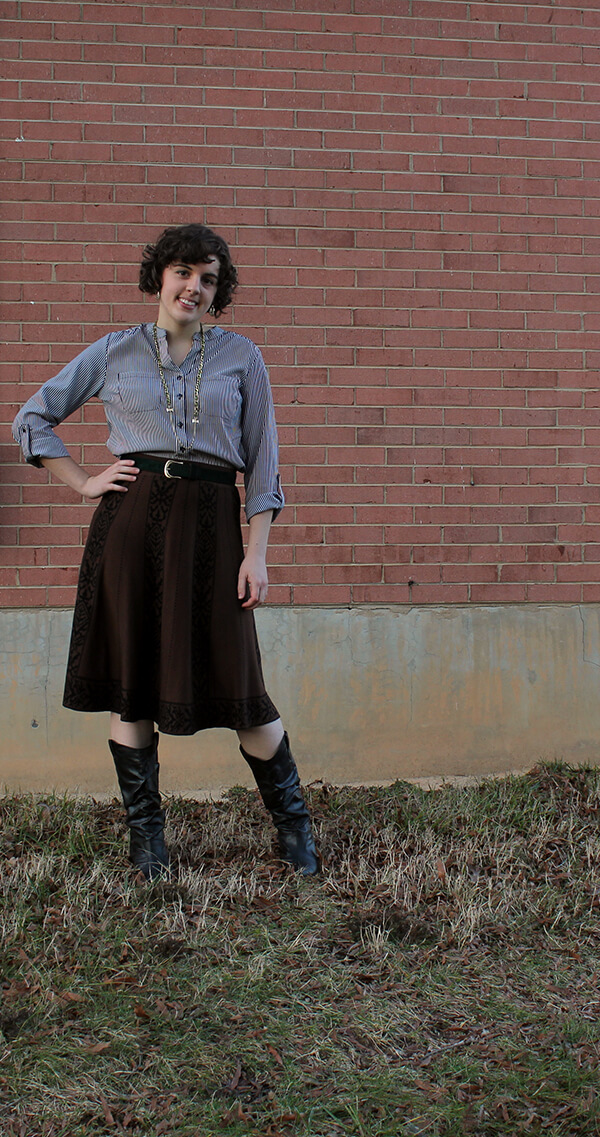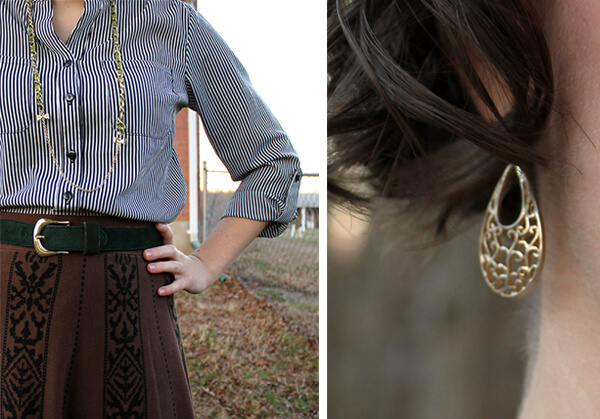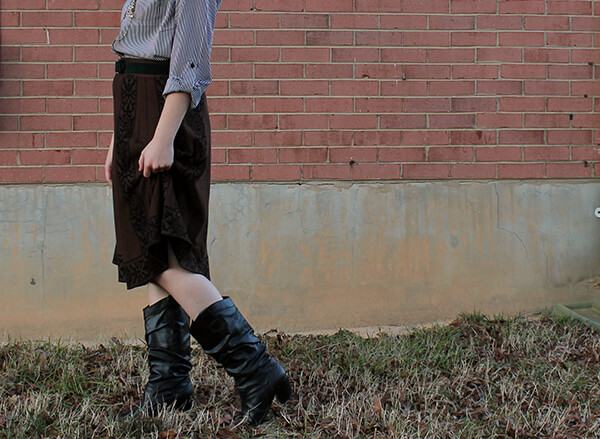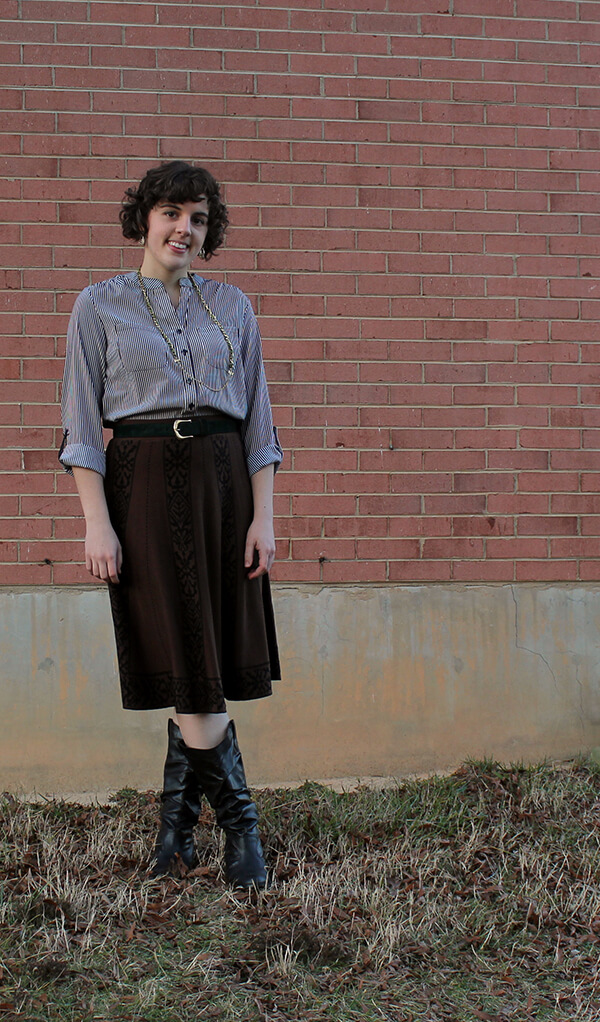 sweater skirt: secondhand Lapis (Anthropologie)
top: secondhand Kim Rogers
belt: secondhand
boots: secoondhand Soda
necklace: secondhand Bestsey Johnson
earrings: secondhand