Today I'm featuring On The Purple Couch on the blog because they will be celebrating their first year in business this coming Saturday, May 18th!
On The Purple Couch
A Consignment Experience
Location: 955 Bonifant Street, Silver Spring, MD 20910
Website: www.onthepurplecouch.com
Facebook, Twitter, Pinterest, Houzz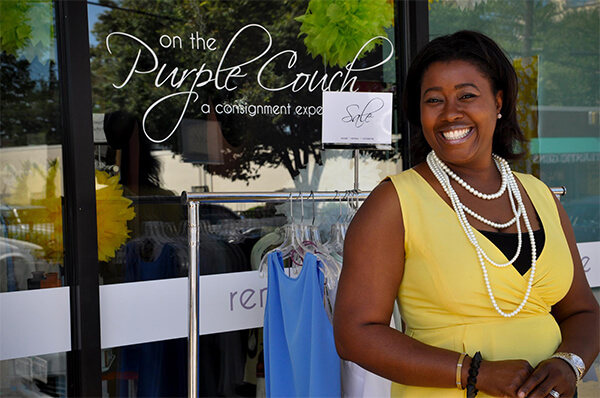 On The Purple Couch is a consignment boutique in Silver Spring, Maryland, but owner Bahia considers the boutique to be a consignment experience. Everything about the boutique—from the goods being sold to the décor to the layout of the space—is carefully curated to make the shopping experience easy, enjoyable, and renewing. The space is decorated with a relaxing color scheme and a minimalist floor design, making shoppers feel at home. As Bahia says, the goal is to "create a space that transcends the every day and gives our guest a chance to come in and take a deep breath and be transformed if only for a time."
On the Purple Couch, is not just a consignment store, it's a store with a purpose and a mission—to reuse, renew and conserve. " It's a mix of my life and my experiences of living in some of the most beautiful places in the world and experiencing all of the sites, sounds and color combined with a passion for living and doing good in the world," Bahia expresses.
Like many consignment and resale stores I've featured on the blog, The desire of On The Purple Couch is to provide quality secondhand clothing and furniture at a cost the average shopper—like you and me—can afford. They want to help us improve our self image and create a beautiful and unique living space for ourselves.
Speaking of unique living spaces, On The Purple Couch is the stockist for Annie Sloan's decorative Chalk Paint® in Silver Spring. They regularly have demos and workshops on how to repurpose and paint furniture using this fun product.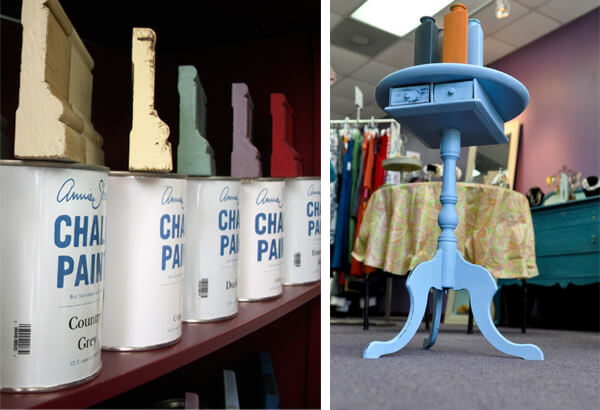 On The Purple Couch has a caring heart not only for their shoppers, but for the community and those in need. They partner with the Tigerlily Foundation, which supports and provides services and programs to women under forty with cancer.
If you're lucky enough to be in the Silver Spring area this Saturday, be sure to stop in and support On The Purple Couch between 10am and 5pm. There will be Chalk Paint workshops, door prizes, yummy treats, sales, and more. If you can't make it this Saturday, I'm sure they would love for you to stop in next time you are in the area.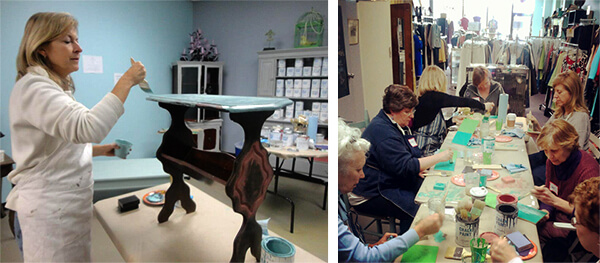 Good luck with your big day, On The Purple Couch, and congrats on one year in business!
And just a reminder,
If you have my blog bookmarked, be sure to change that bookmark to www.jalfrezi.com.