Mother's Day is this coming Sunday. Why don't you make Mom some cookies? Or you could make some for yourself if you are a mother…or even if you're not.

I made these chai spice cookies last week when I was having a cookie craving. They were delicious - the perfect amount of spiciness, in my opinion.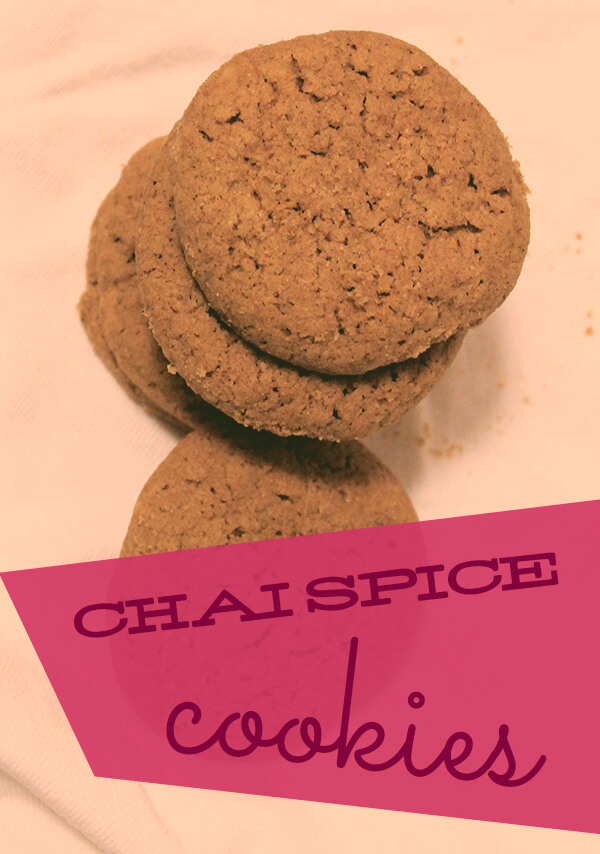 This recipe is an adaptation/combination of this recipe and this recipe. I used a gluten free flour mixture, so try it out with this flour recipe if you're gluten-free. I use that mixture for everything. It works in all of my non gluten-free recipes, and it's the closest thing to wheat flour I've ever tried.
INGREDIENTS:
2 3/4 cups all-purpose flour
1 teaspoon baking soda
1/2 teaspoon baking powder
1/2 teaspoon salt
3/4 cup white sugar (Replace 1/4 cup with brown sugar for a slightly richer, more molasses-y flavor and a bit of crunch.)
2 1/2 teaspoons ground cinnamon
2 teaspoons ginger
1 1/2 teaspoons cardamom (I may try adding a bit more next time – I love cardamom!)
1 teaspoon ground cloves
1-4 – 1/2 teaspoon black pepper ( I added slightly less than 1/2 teaspoon. I like the kick it adds. Add less if you don't think you'll like it.)
1/2 cup butter
1/2 cup coconut oil (You can just use butter instead if you don't have coconut oil.)
1 egg
1/2 teaspoon vanilla extract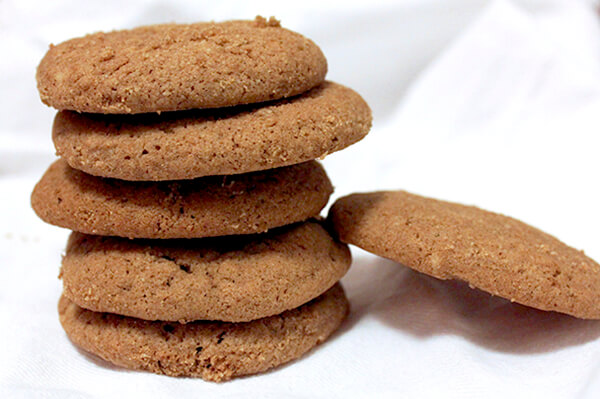 DIRECTIONS:
1. Preheat your oven to 350˚F. Line a baking sheet with parchment paper.
2. Sift together flour, baking soda, baking powder, and salt in a large mixing bowl.
3. Mix together sugar, cinnamon, ginger, cardamom, cloves, and pepper in a different large mixing bowl.
4. Add the butter and coconut oil to the sugar and spice mixture, and beat with an electric mixer until fluffy (approx. 3 minutes).
5. Beat in the egg and vanilla.
6. Slowly mix in the flour mixture until just combined.
7. Scoop rounded tablespoons of dough onto the prepared baking sheet about 1 1/2 inches apart.
8. Bake for 10 minutes, or until golden on top.
9. Let cool on baking sheet for a few minutes.
And just a reminder,
If you have my blog bookmarked, be sure to change that bookmark to www.jalfrezi.com.